Year: 2016
Surface: 1.000m²
Location: Rio de Janeiro
No land to the right or left can be seen.
Only sea and islands. And sky. And the sea birds like seagulls, fragatas and atobás.
And one can only hear the sea and the wind. And the sea birds. And the pleasant sound of boats crushing the waves.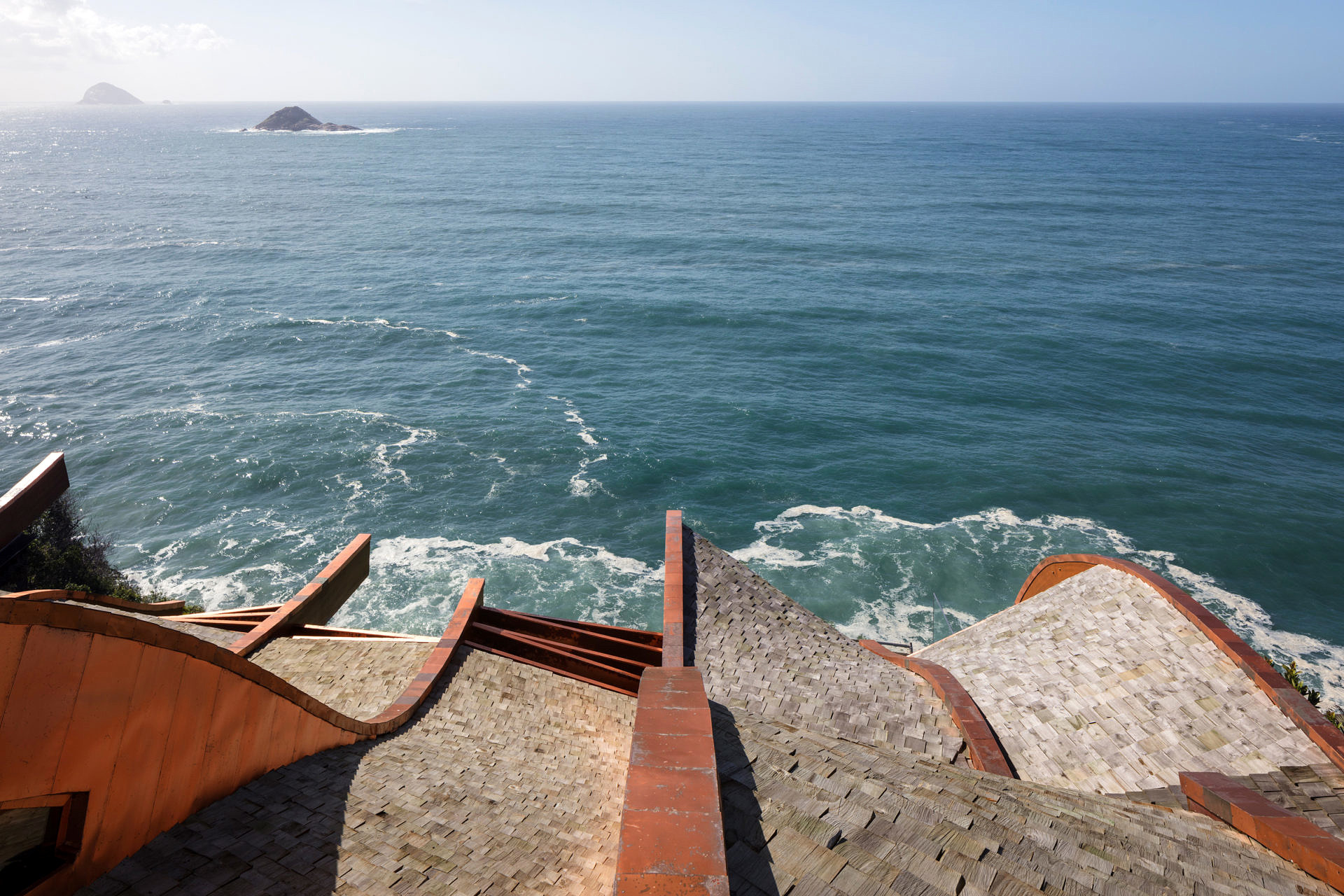 The inspiration
It is like the house was a ship seeking for the horizon line.
And these waves were the inspiration to the undulating design for the roof that protects the house from Rio's inclement sun.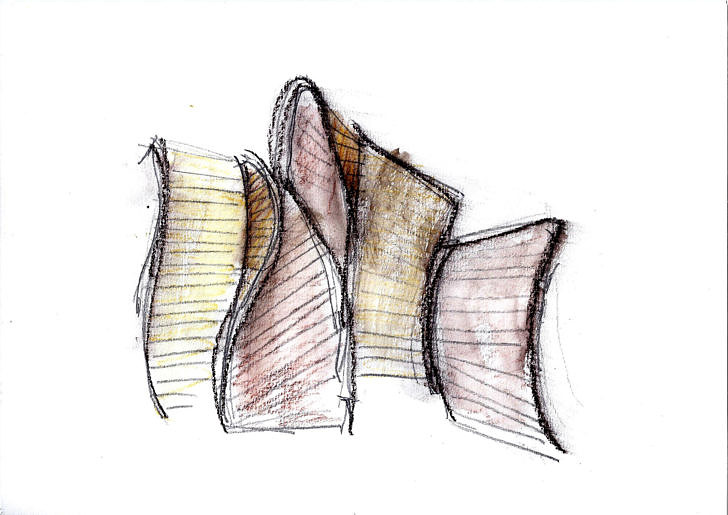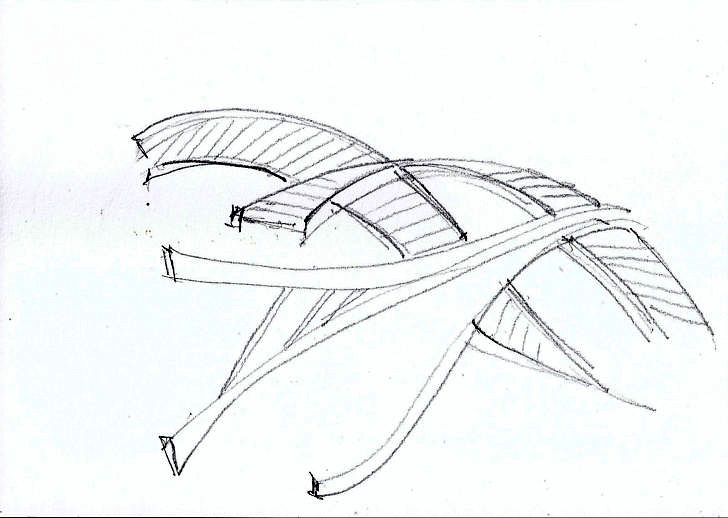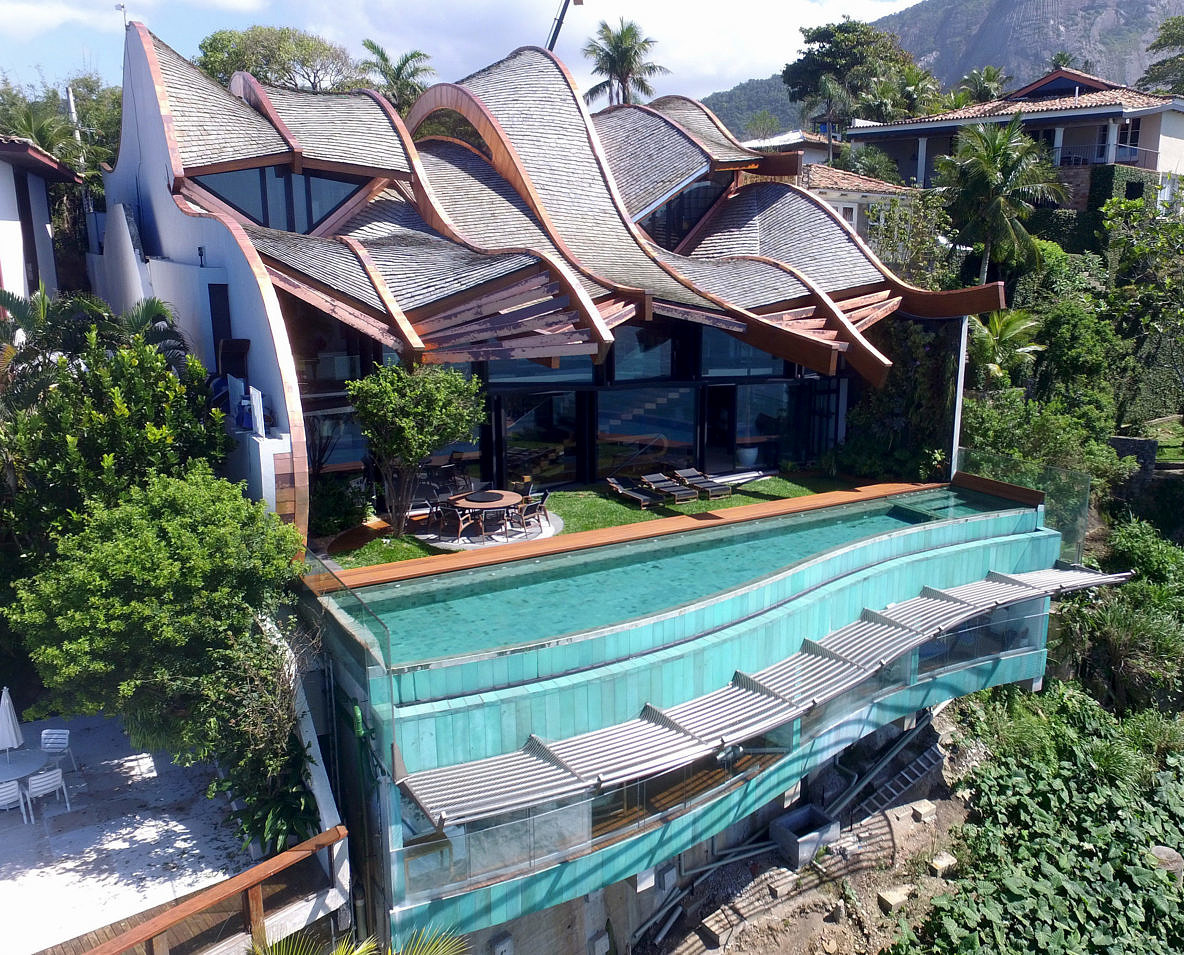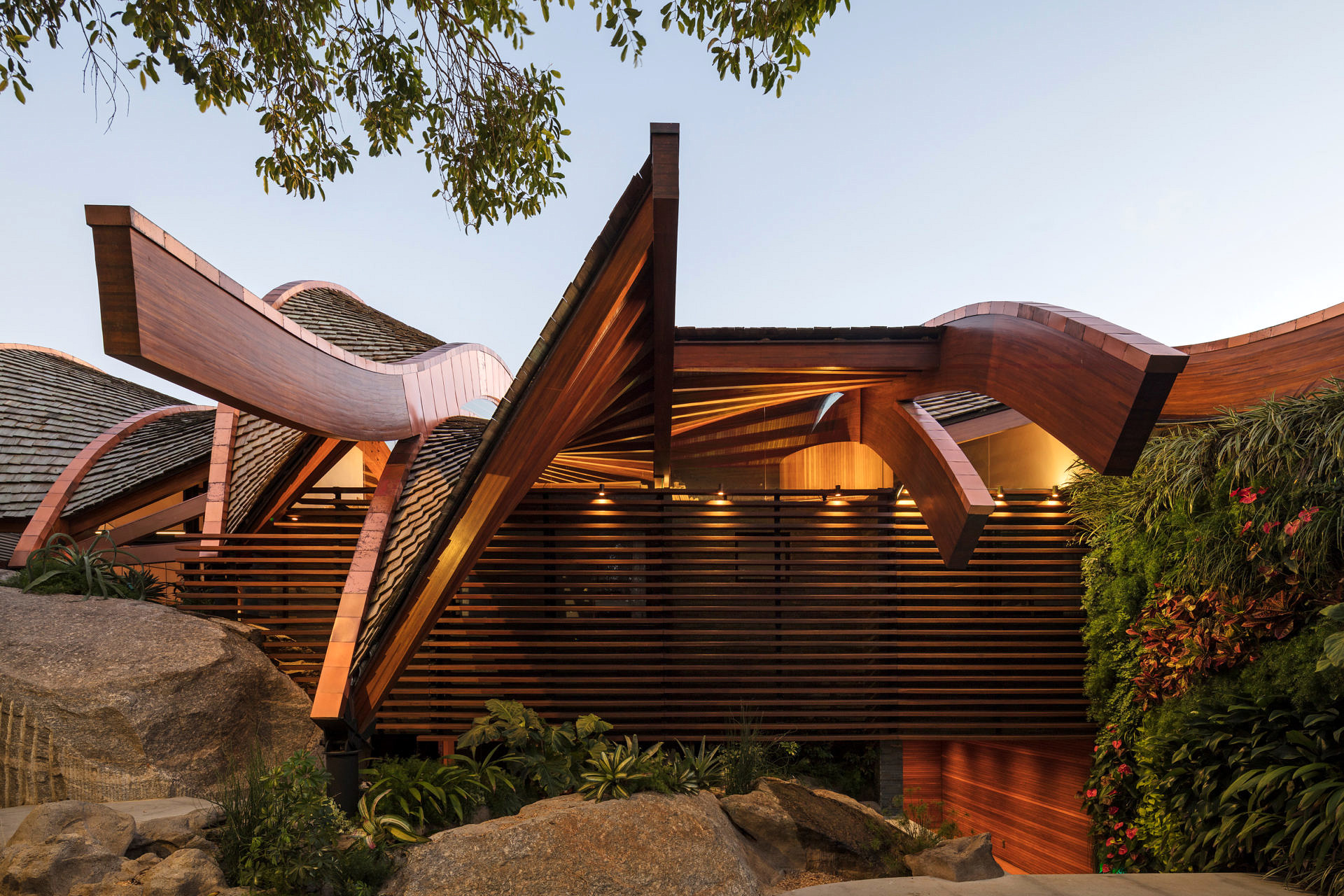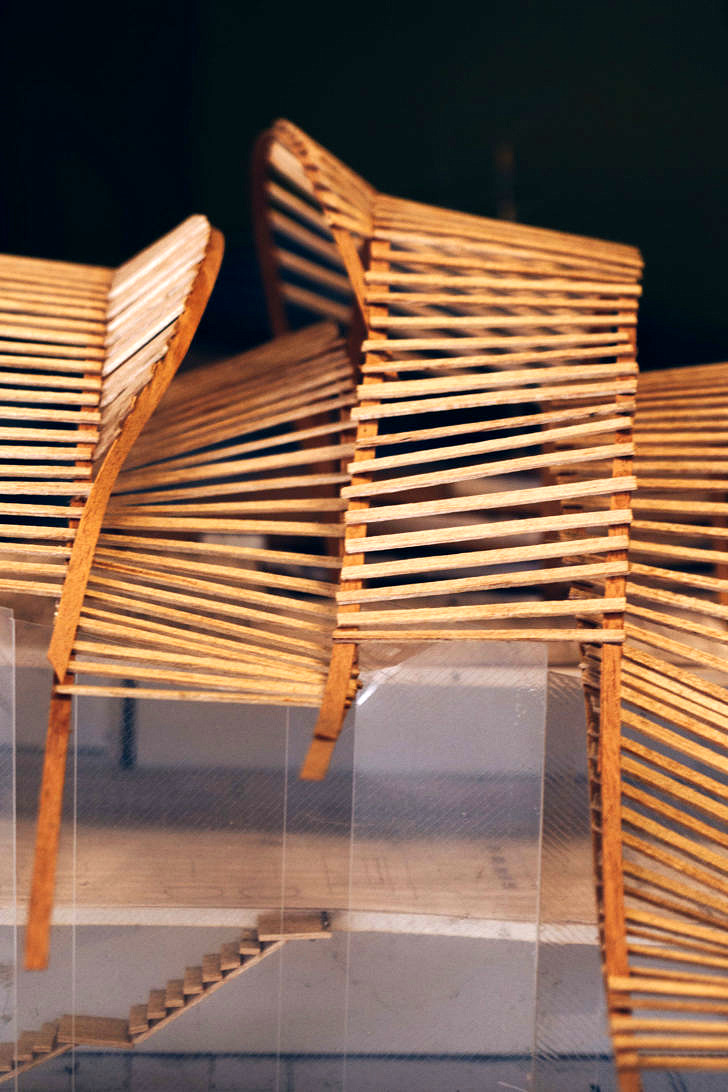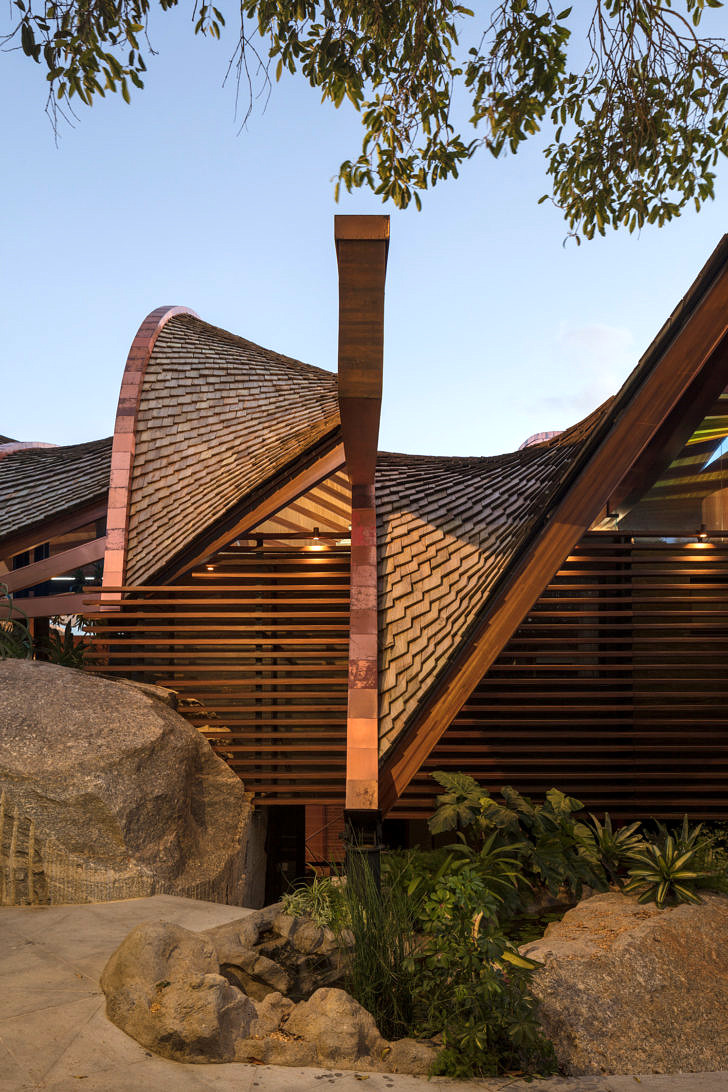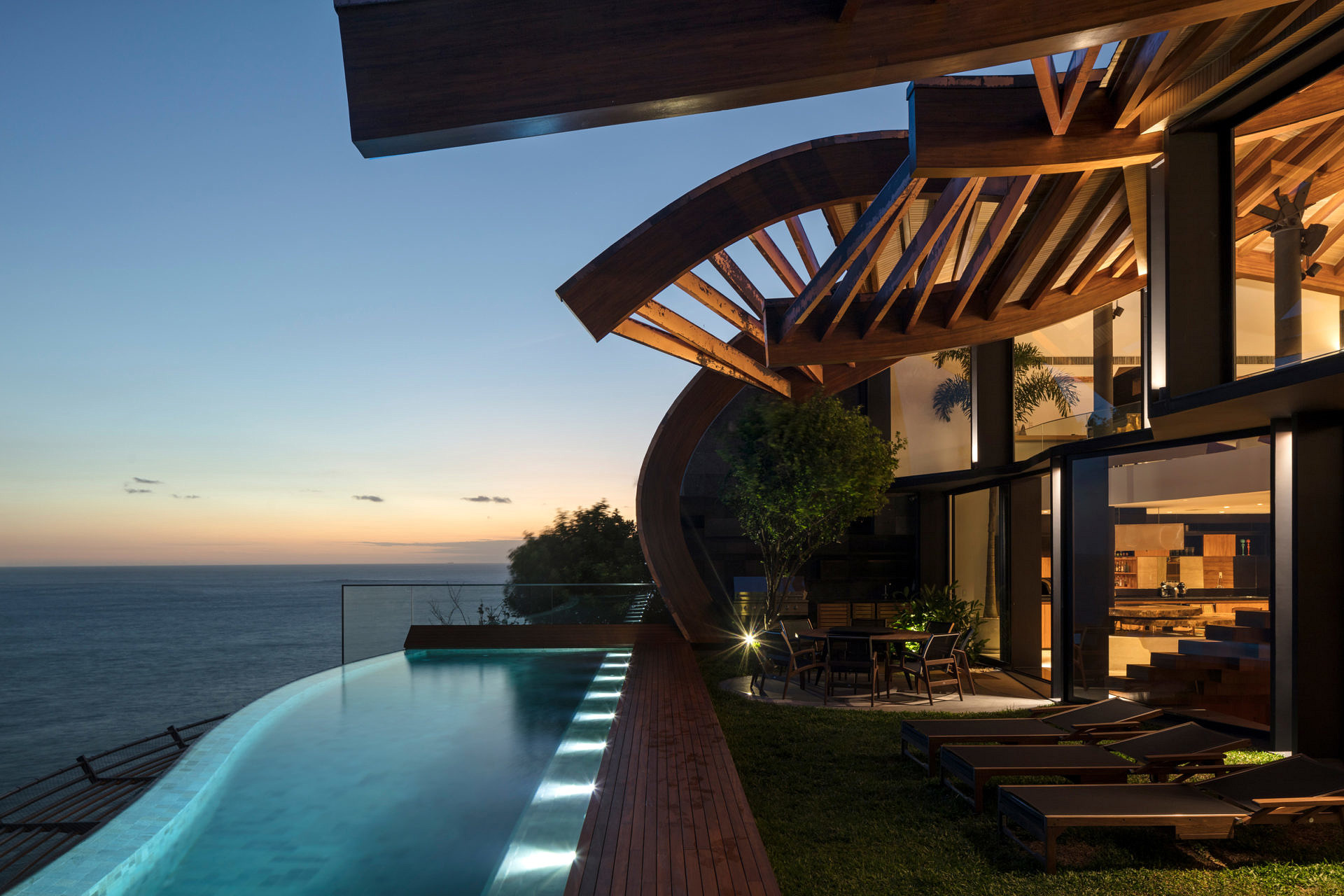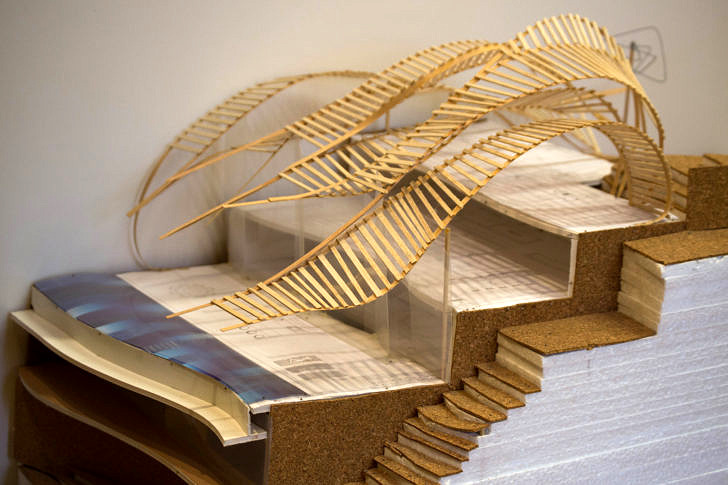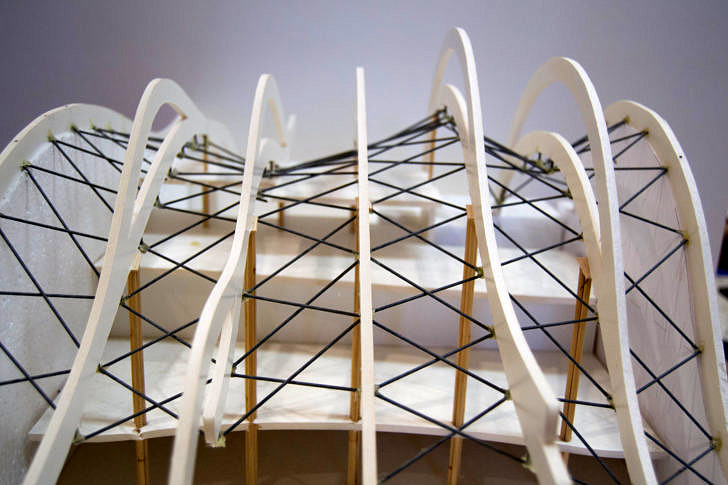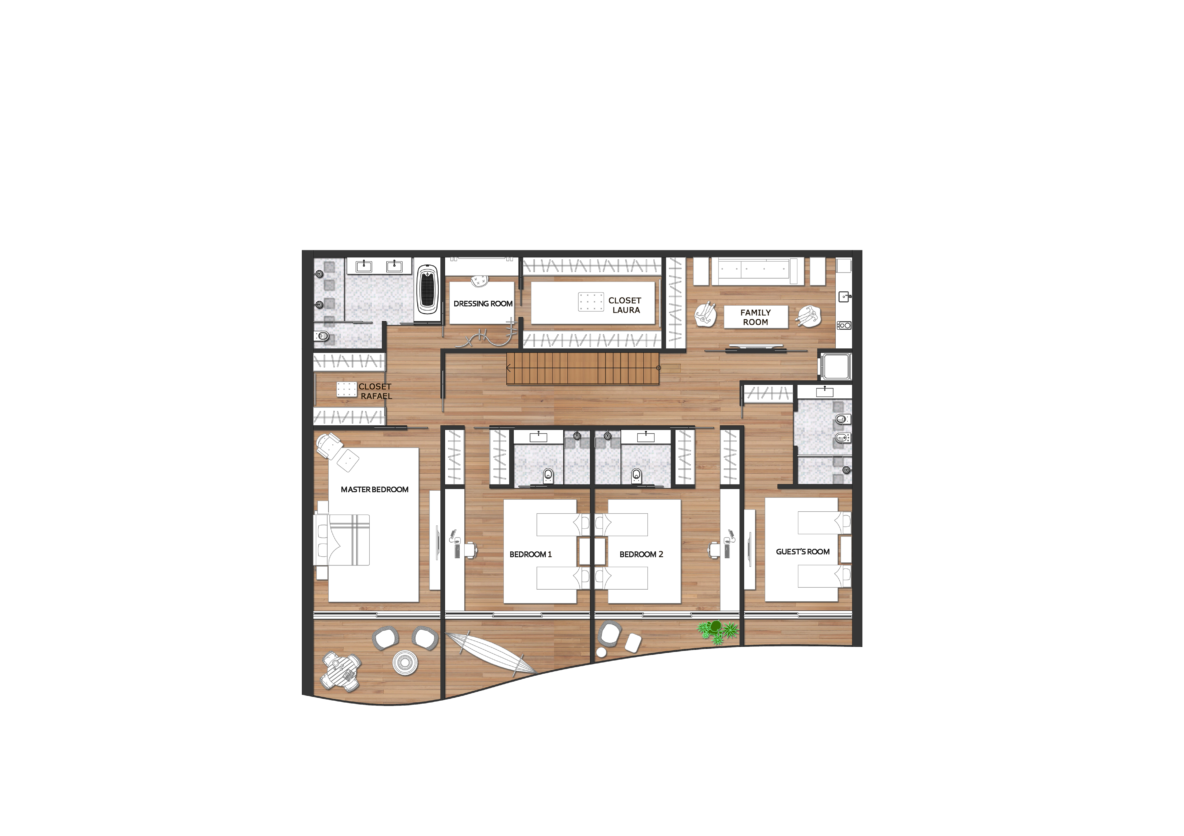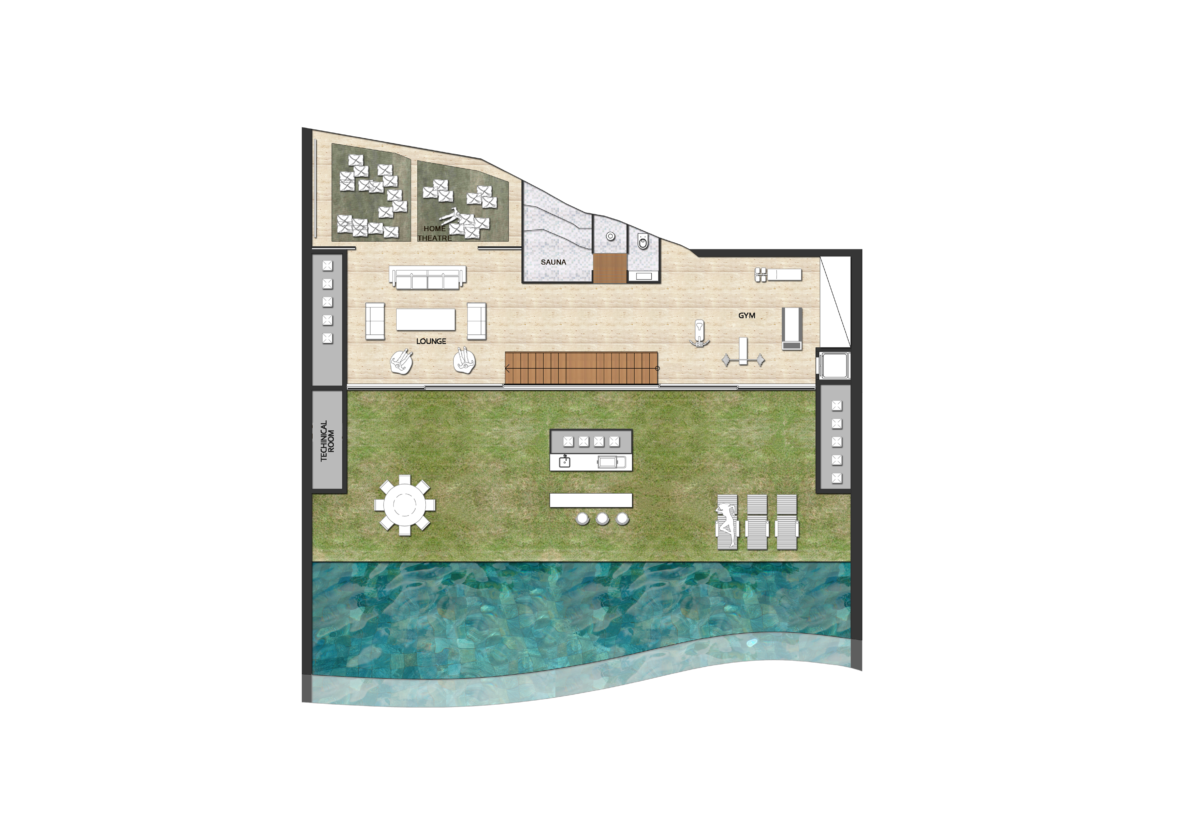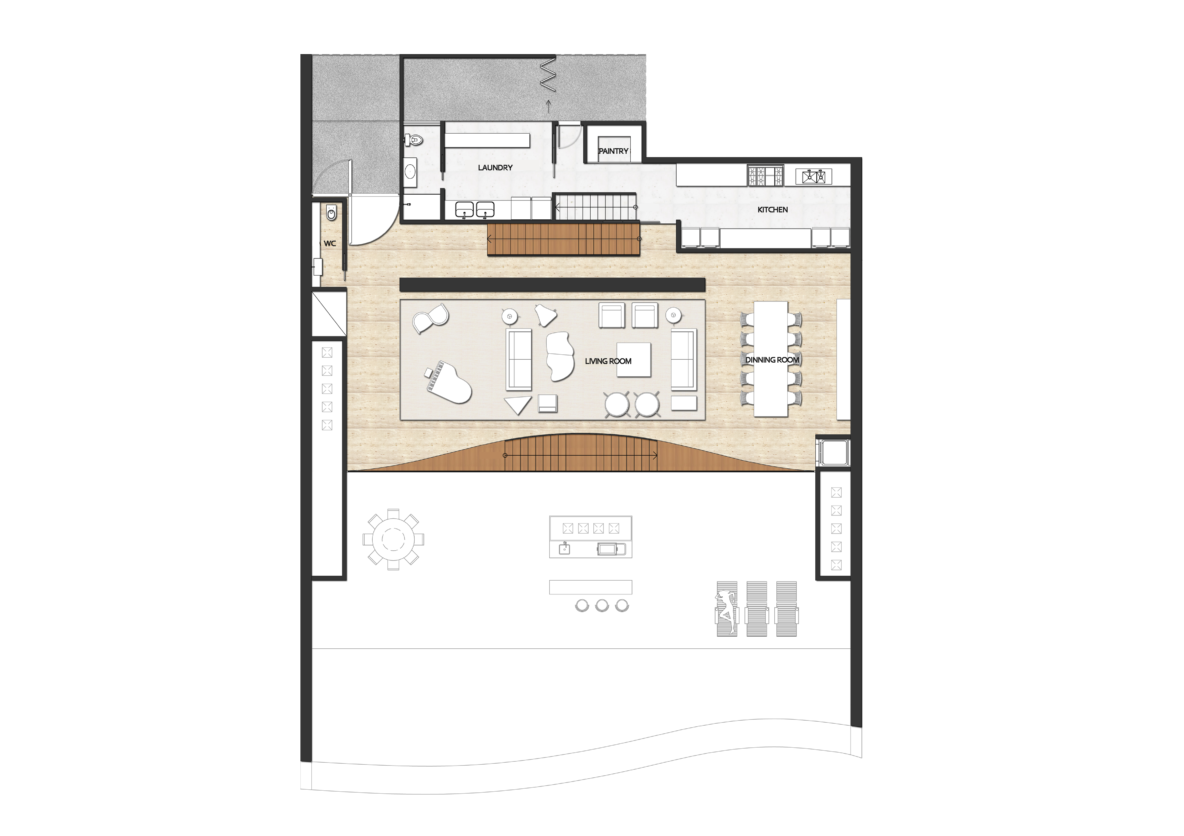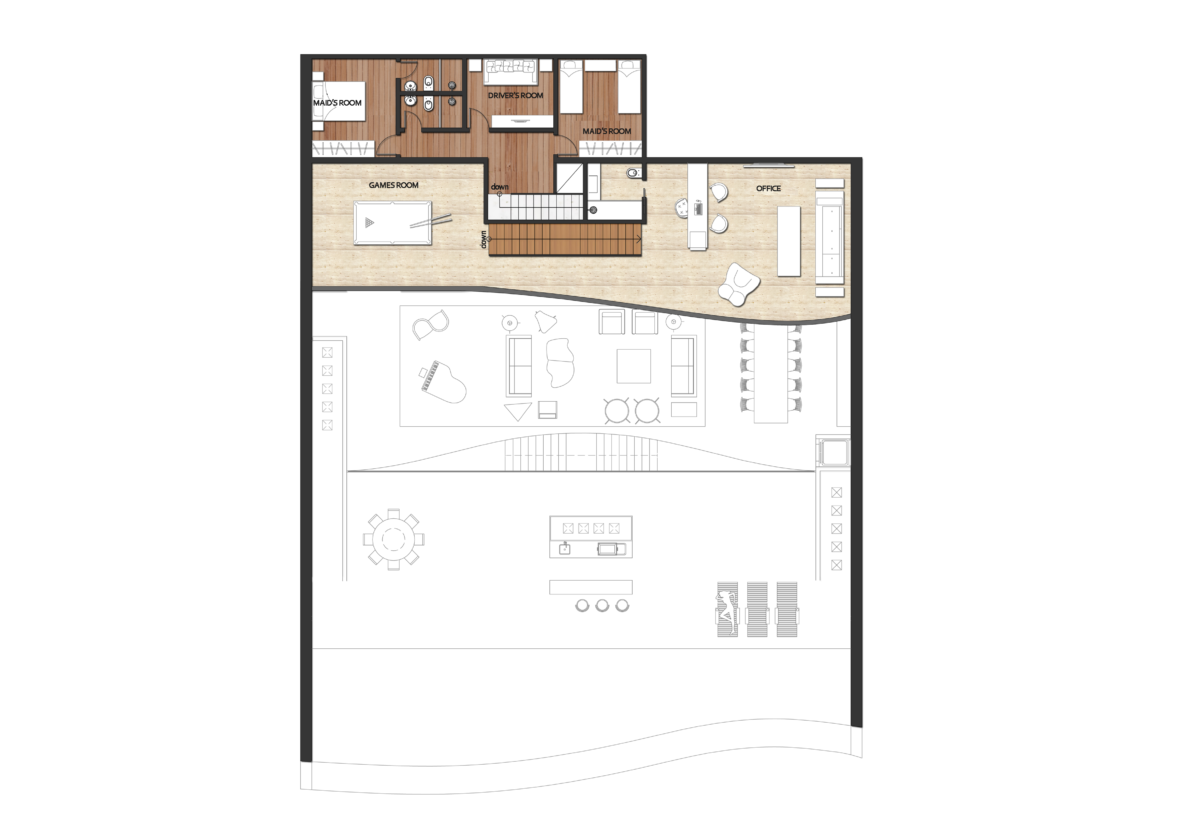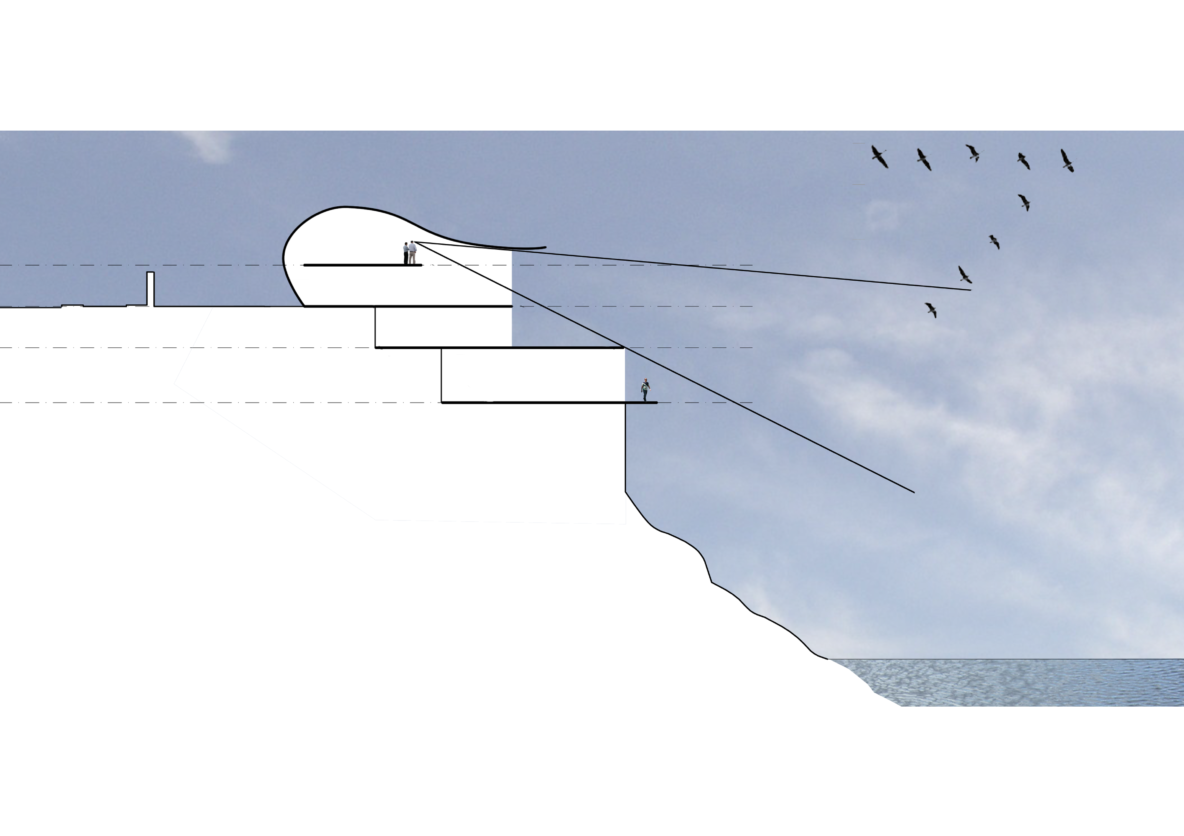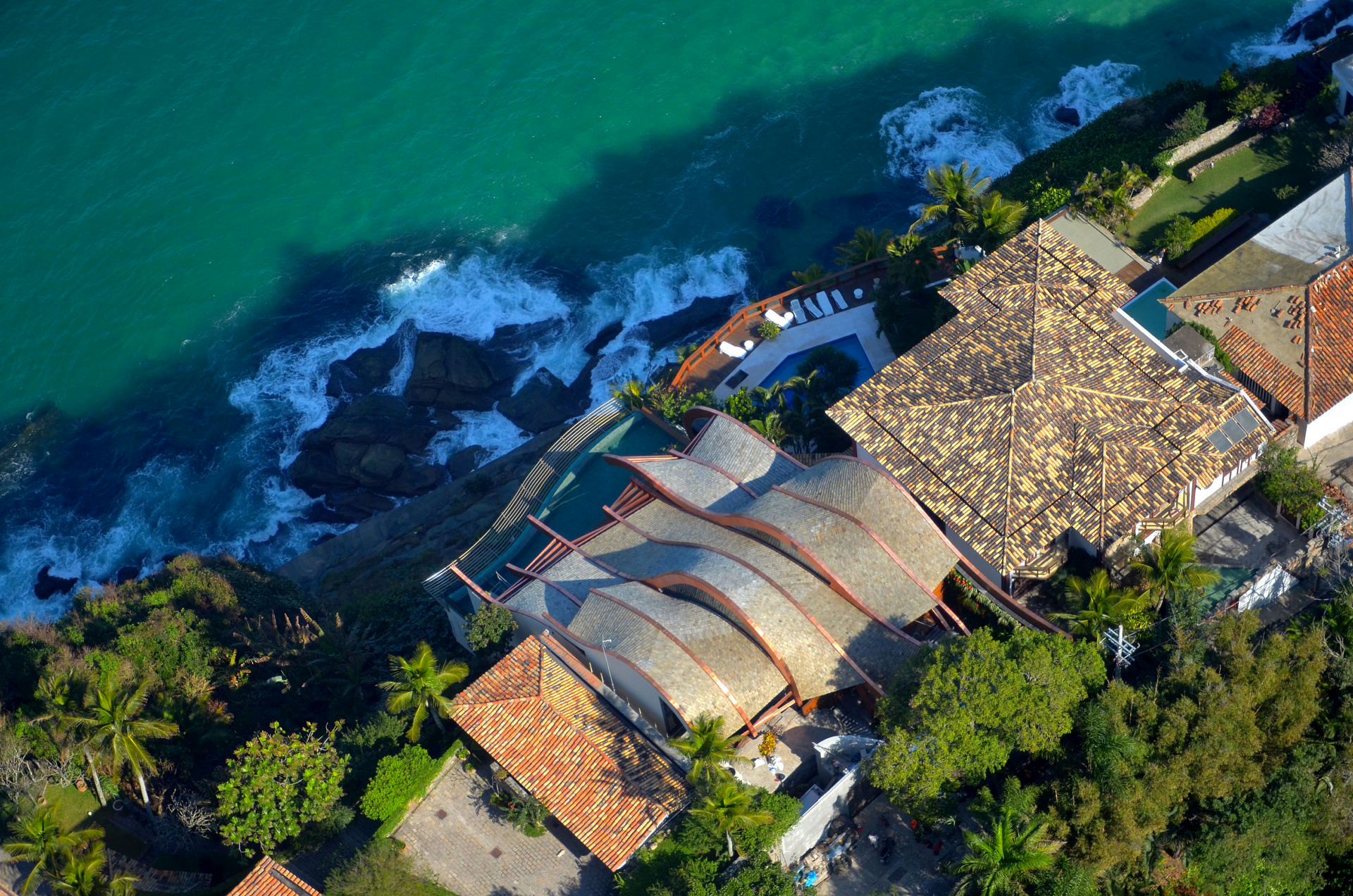 The plot where we should design the house has the exceptional quality of facing the ocean in the middle of Rio de Janeiro city.
More precisely 180 feet above sea level, over a steep granite monolith that faces south. This south orientation only provides views towards the sea.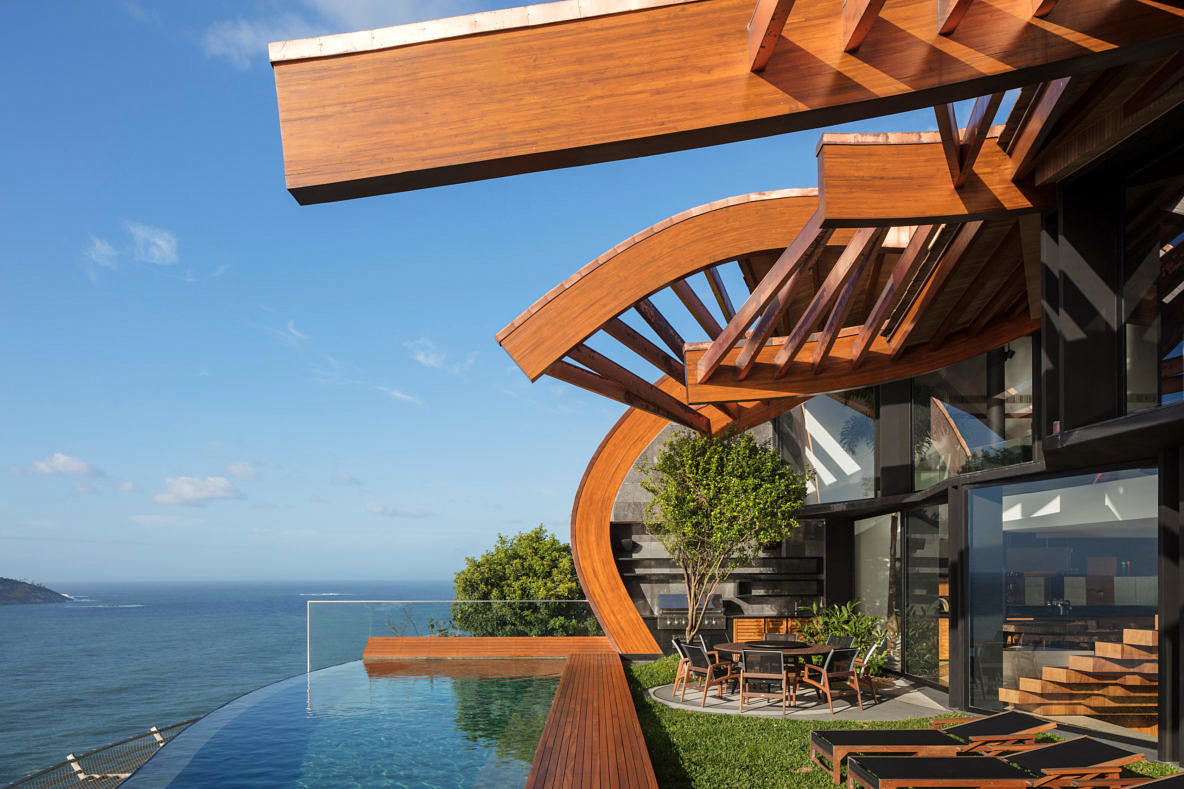 The complexity of the penthouse
The complex geometry of the roof covered in wood shingles is generated by curved eucalyptus glulam beams. These beams are supported by galvanized columns with circular hollow sections.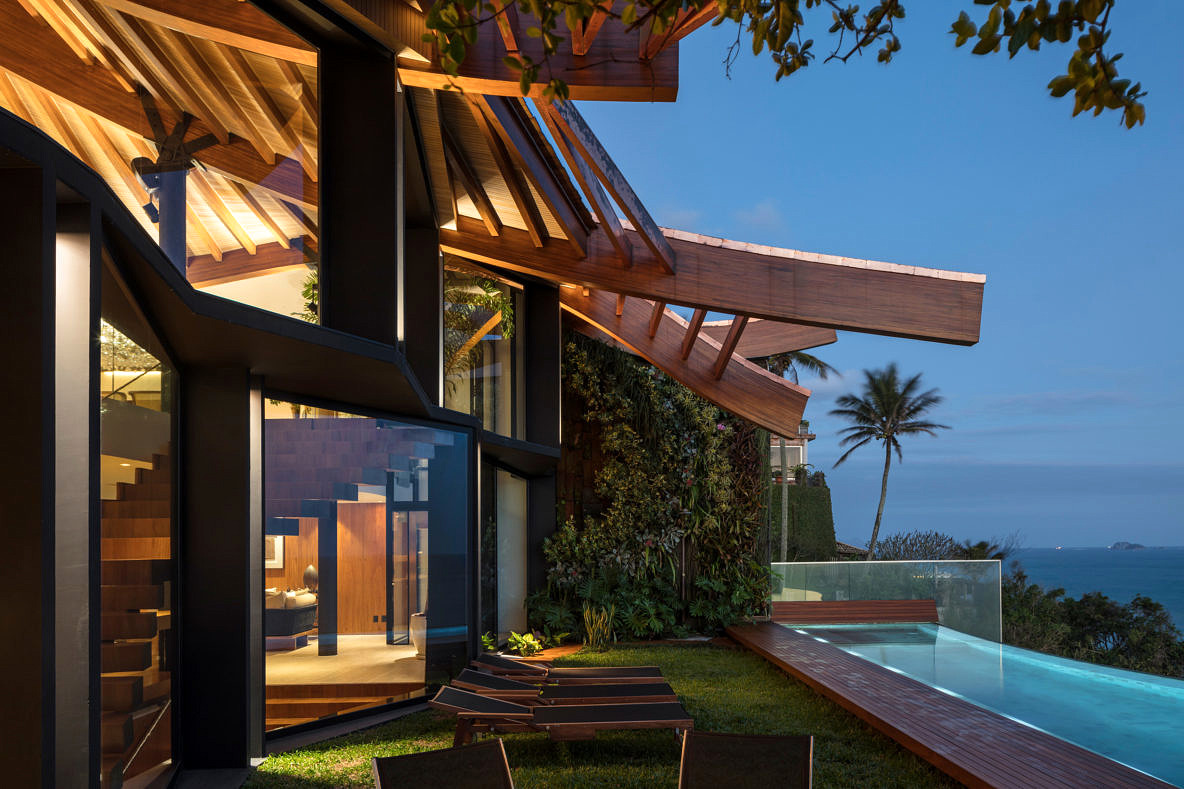 Doing the most with the most
Because of the large program demanded by the clients, the relatively narrowness of the plot and the preexistence of very tall walls at each neighbours side, we decided to attach the house to both sides of the plot. Fenestration and views were created to front access street and towards the sea at the opposite side of the house.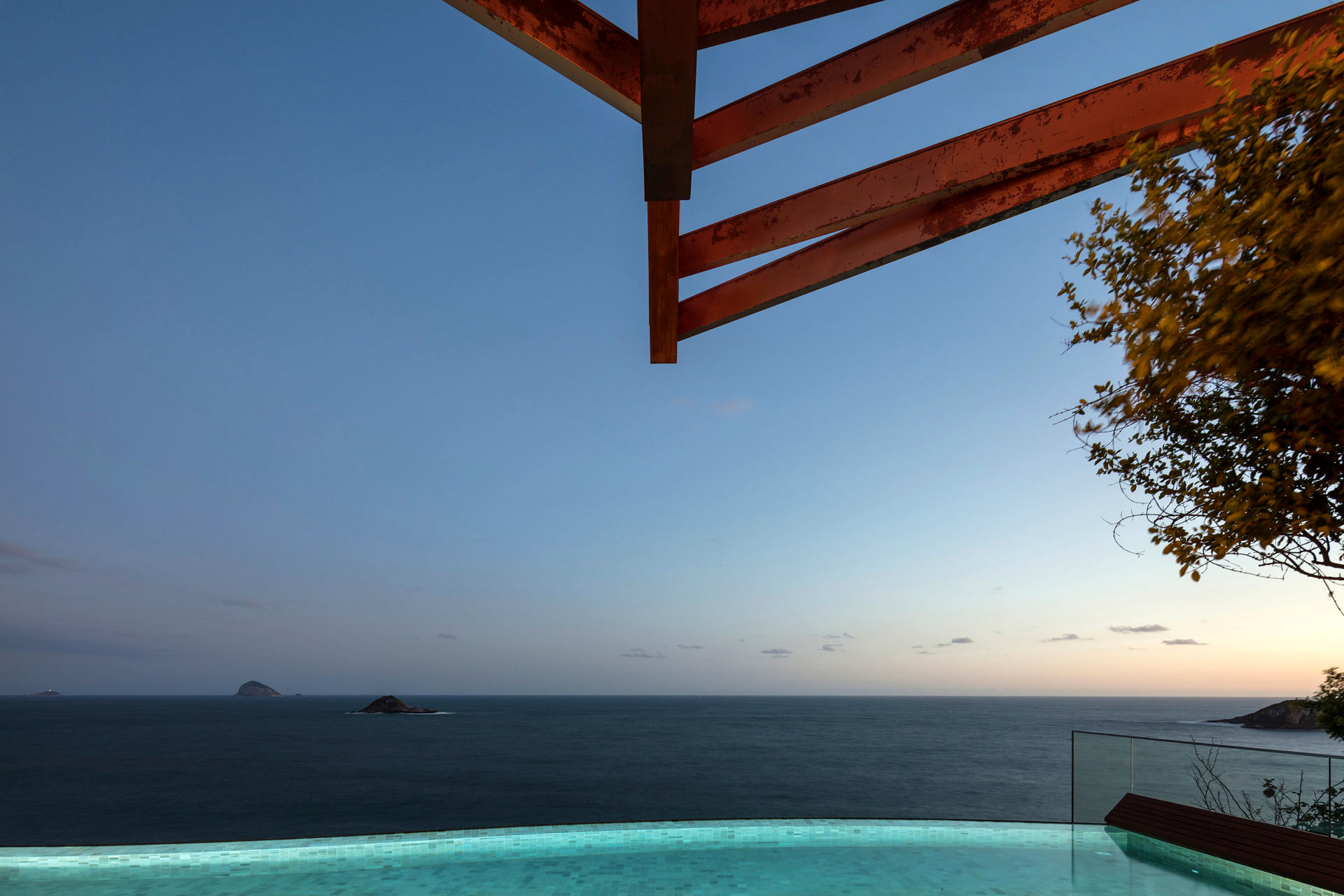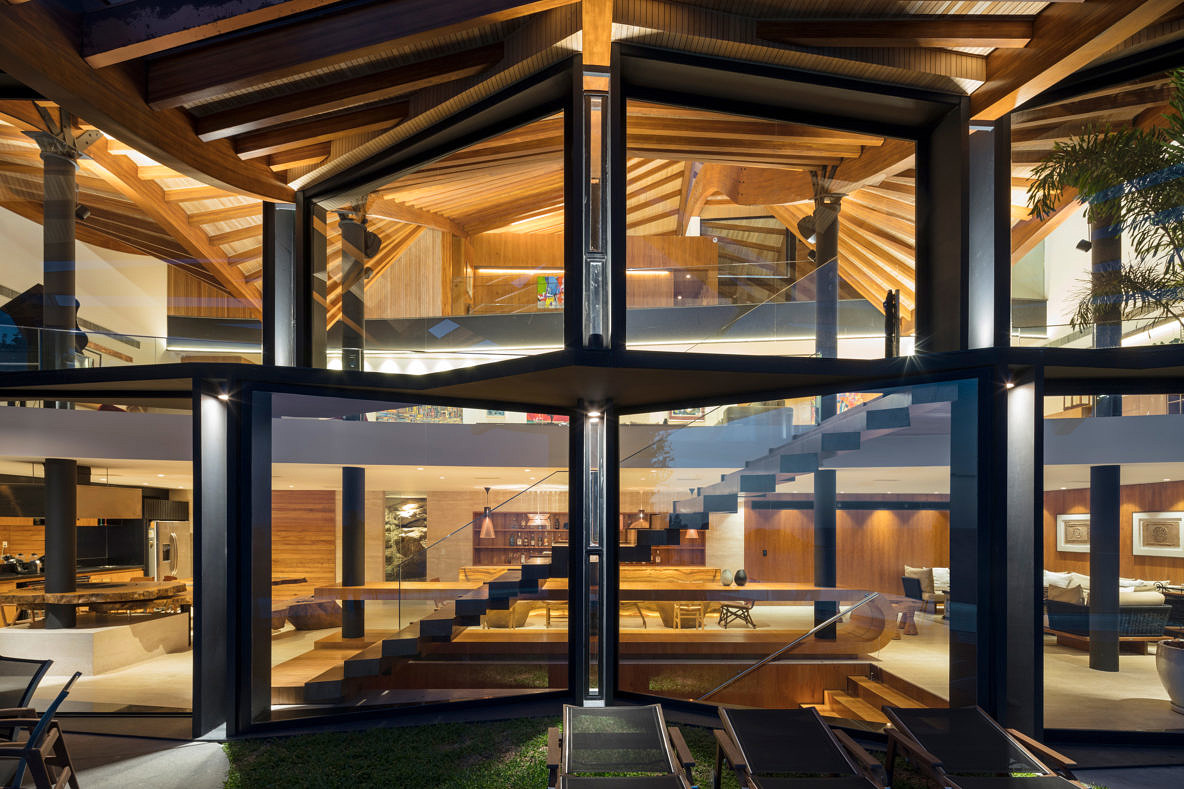 The building unfolds in four floors accessible via a hydraulic glass lift and sculptural stairs. The access floor contains the kitchen, main service areas, dining and main living room. Right above it, employees bedrooms, a guest room and a tv room. Right below the access level we have direct contact with nature.
A curved infinite pool floats above the sea and is separated from the interior of the house by a garden with grass, a tree and a vertical garden. A large room dedicated to the garden an parties contain a gourmet kitchen, a bar, two living areas, a sauna and a changing room. Descending to the next level we find three suites facing the ocean, a library, a kids room and a family room.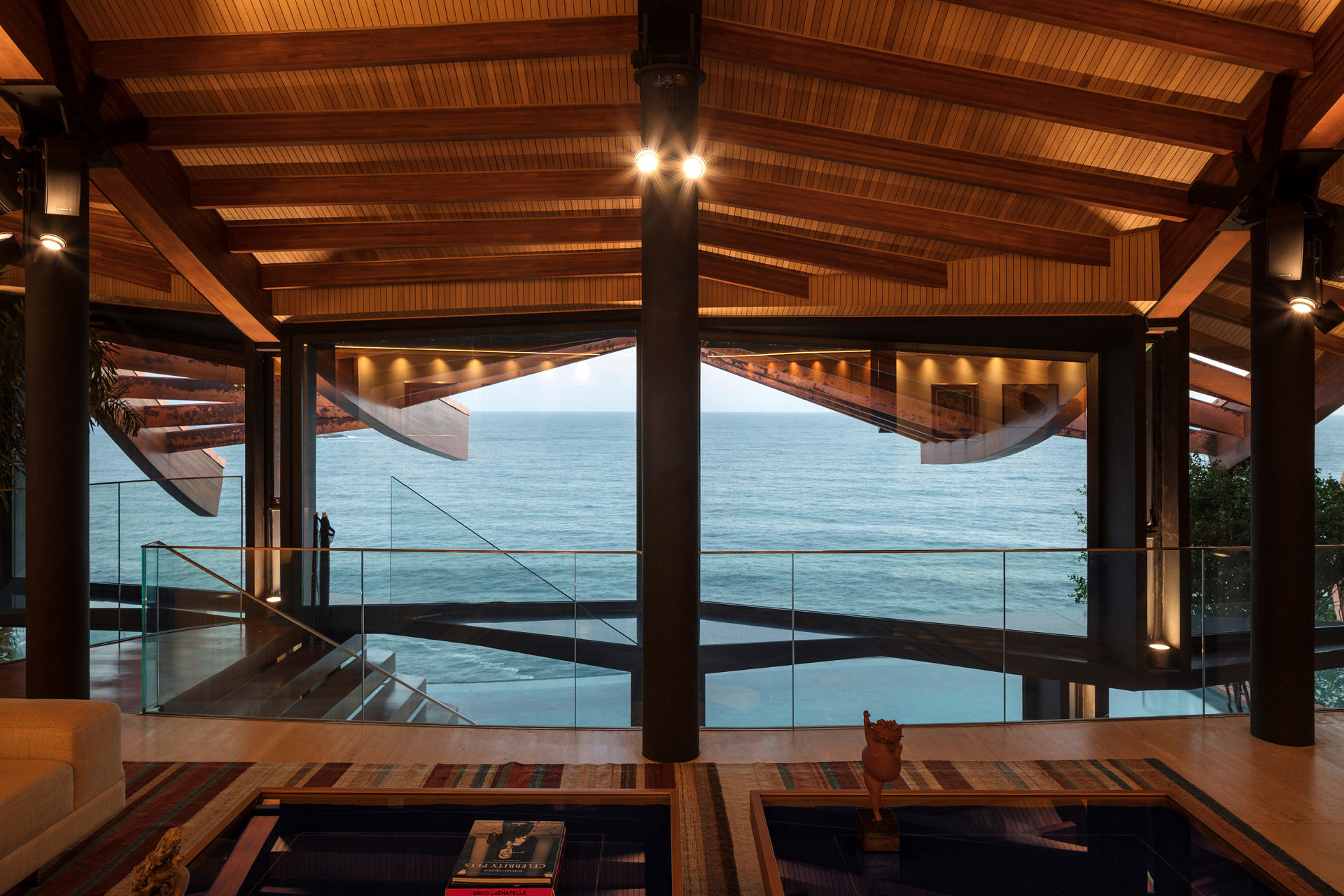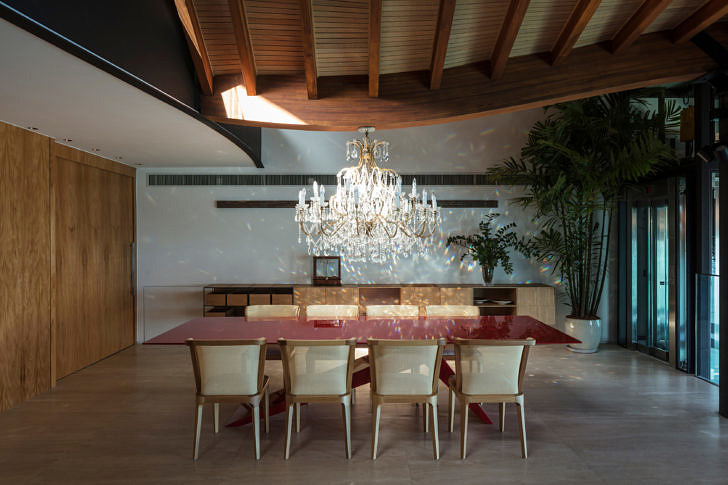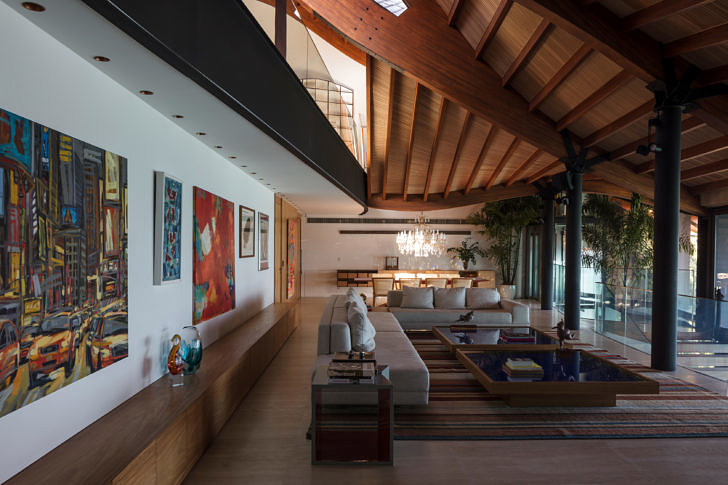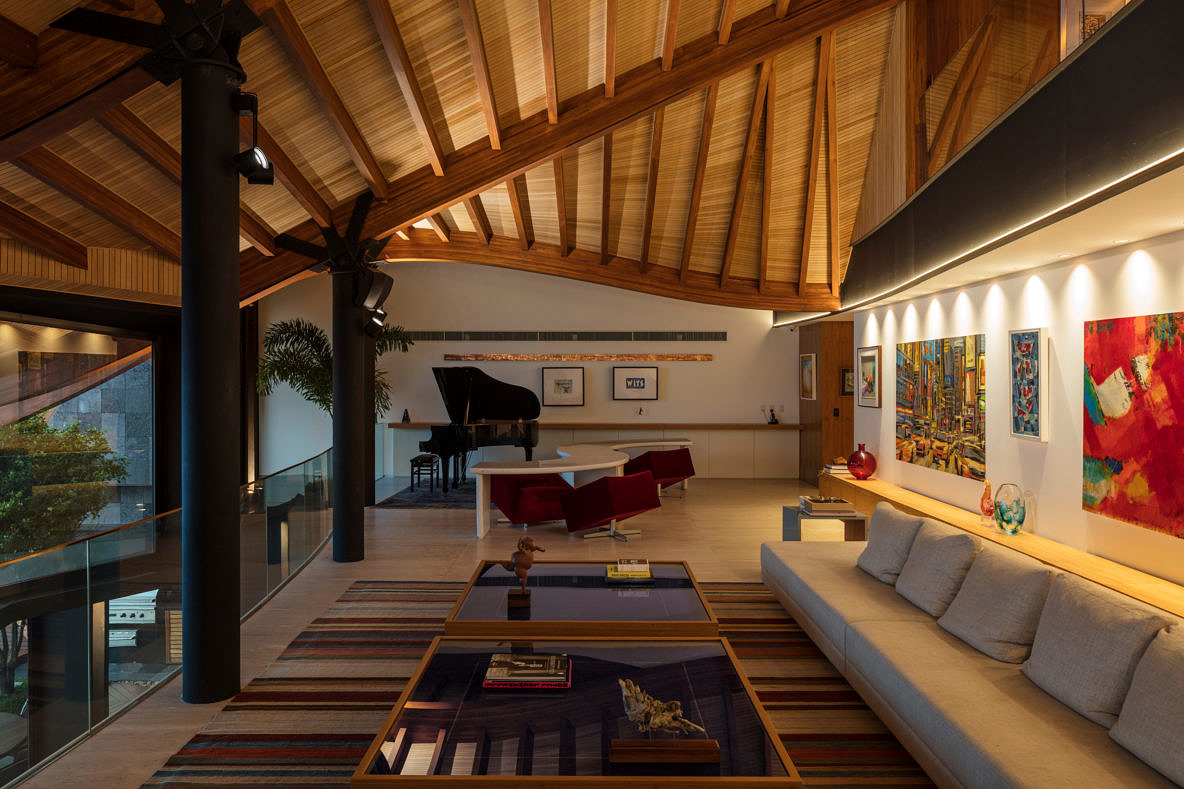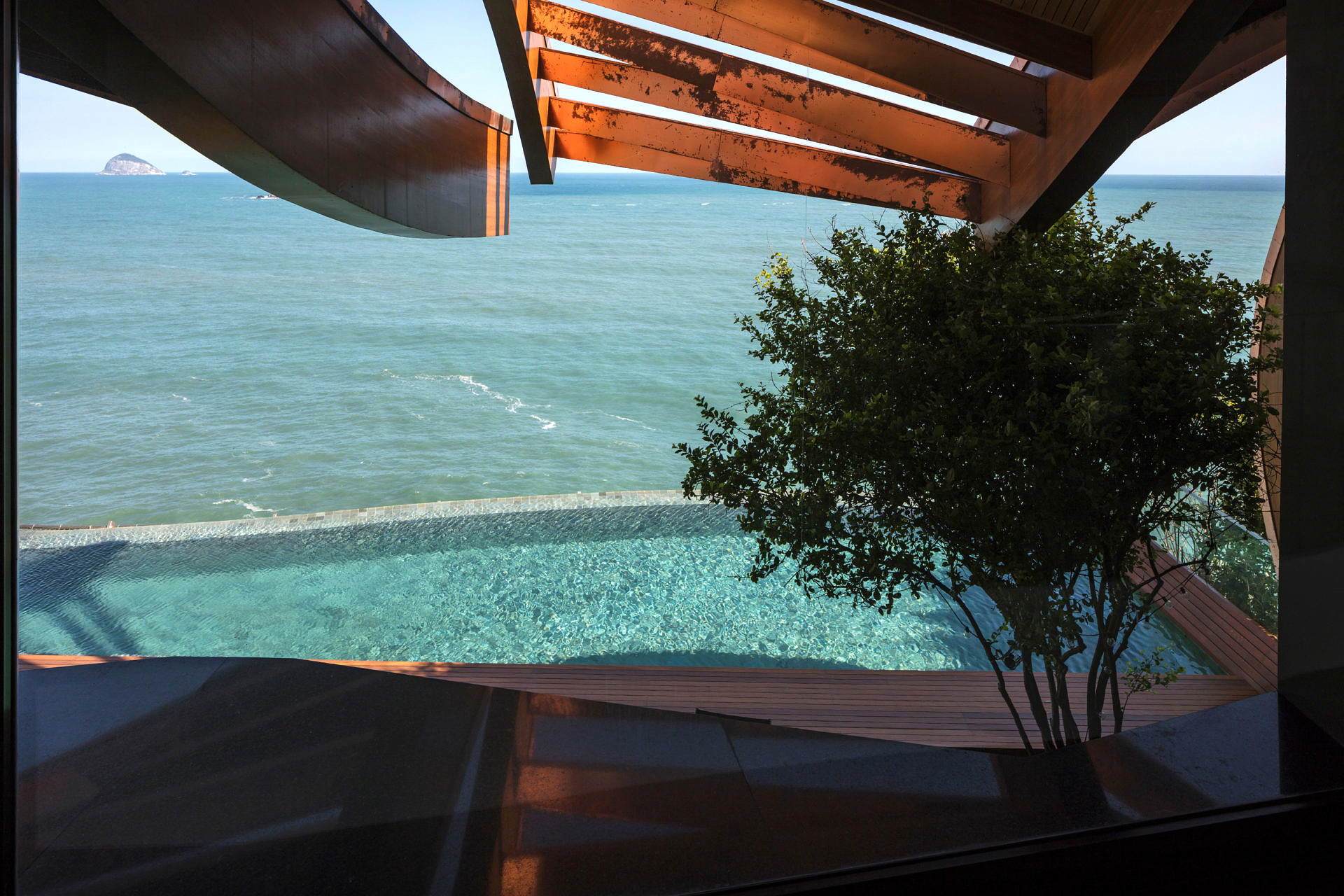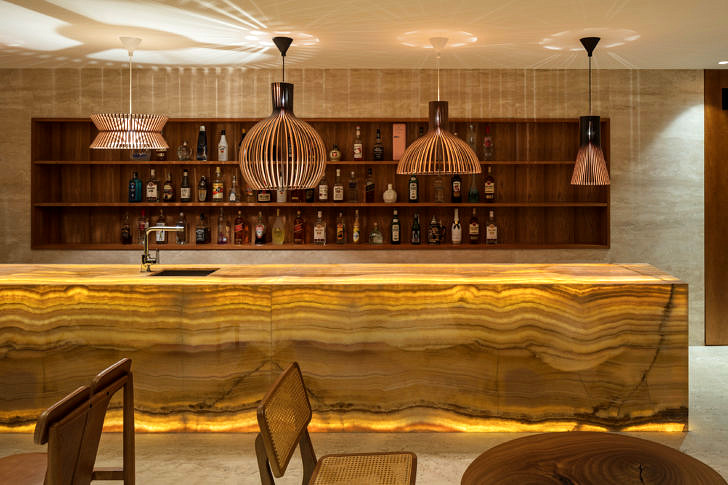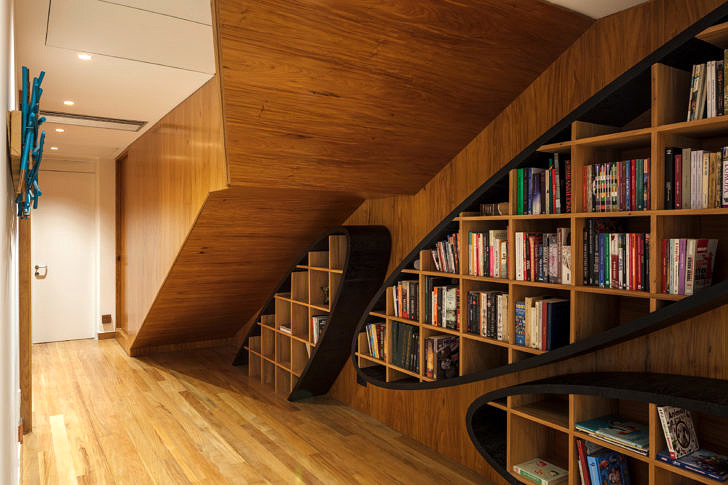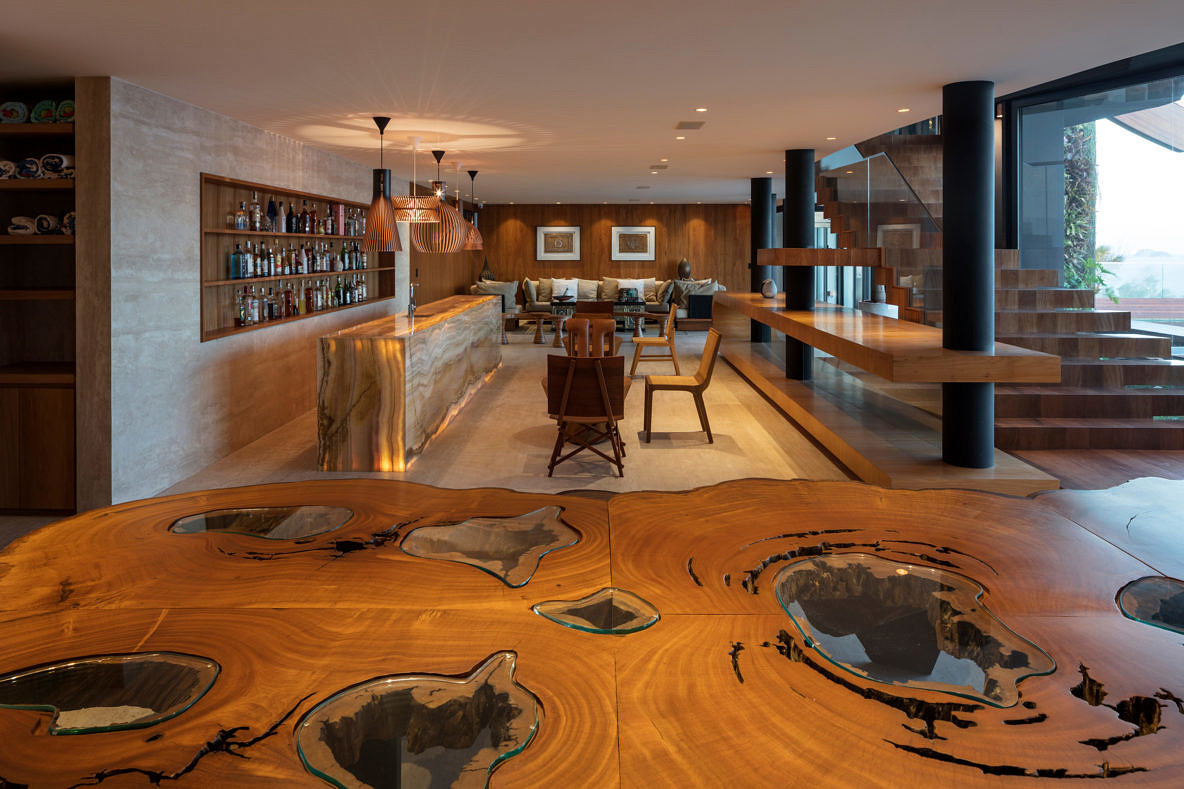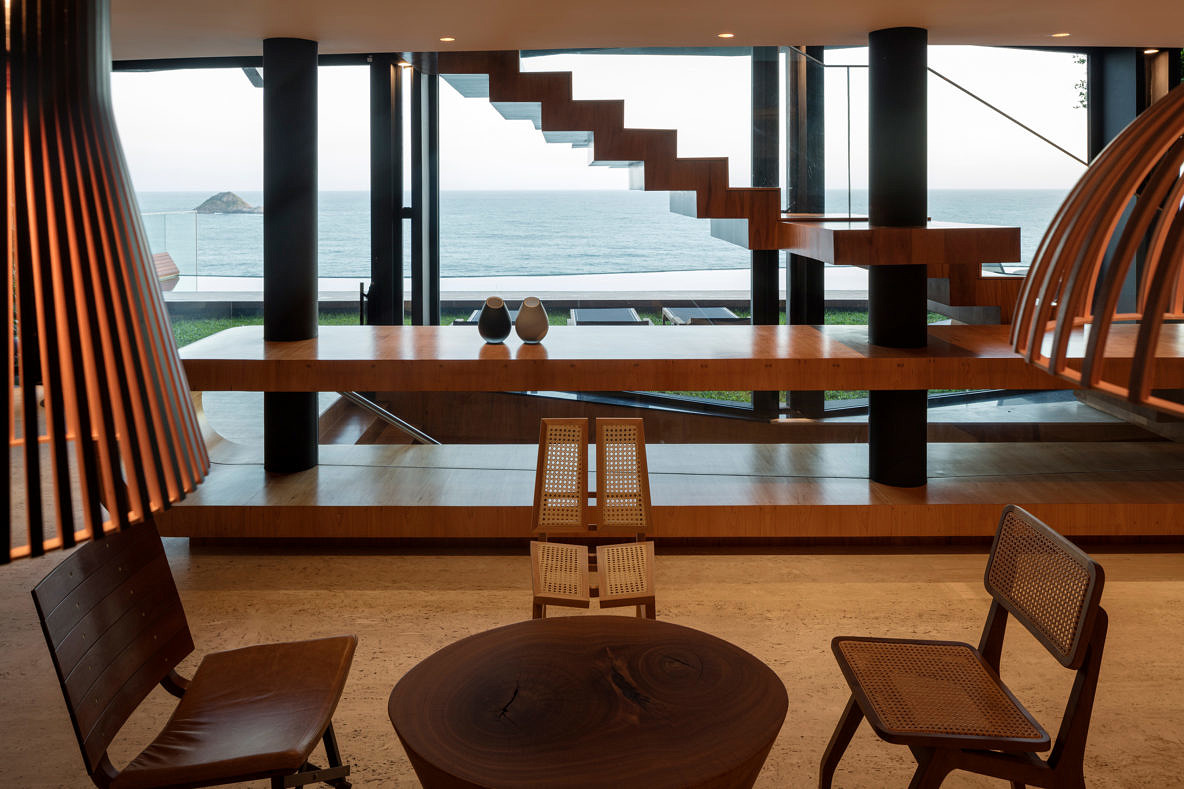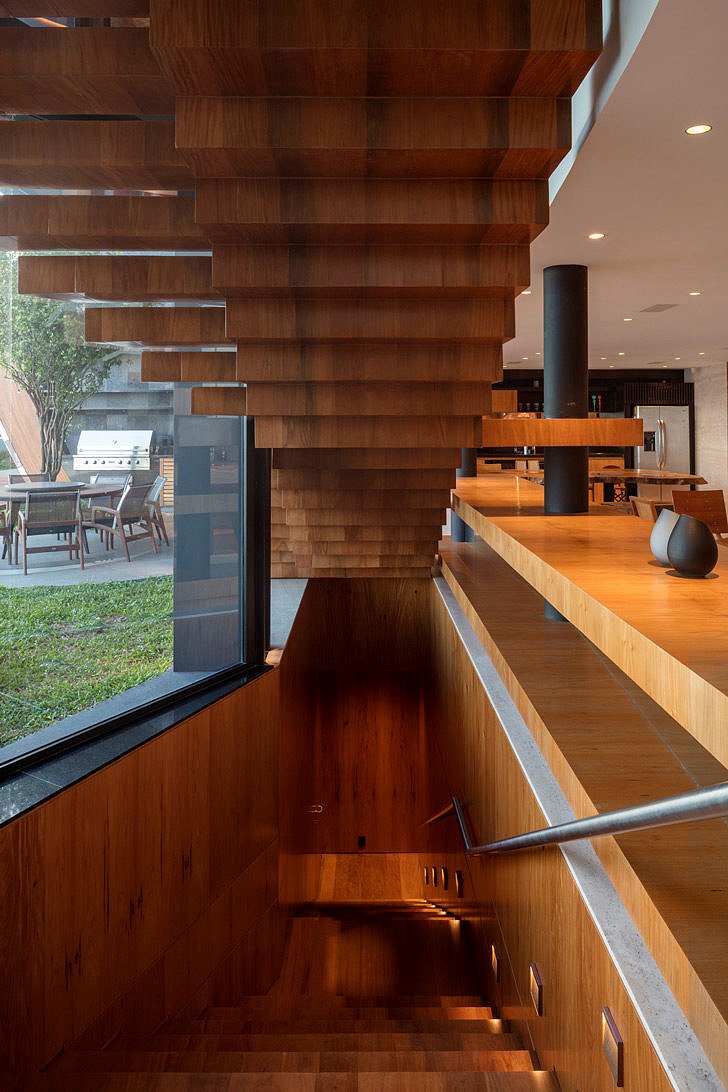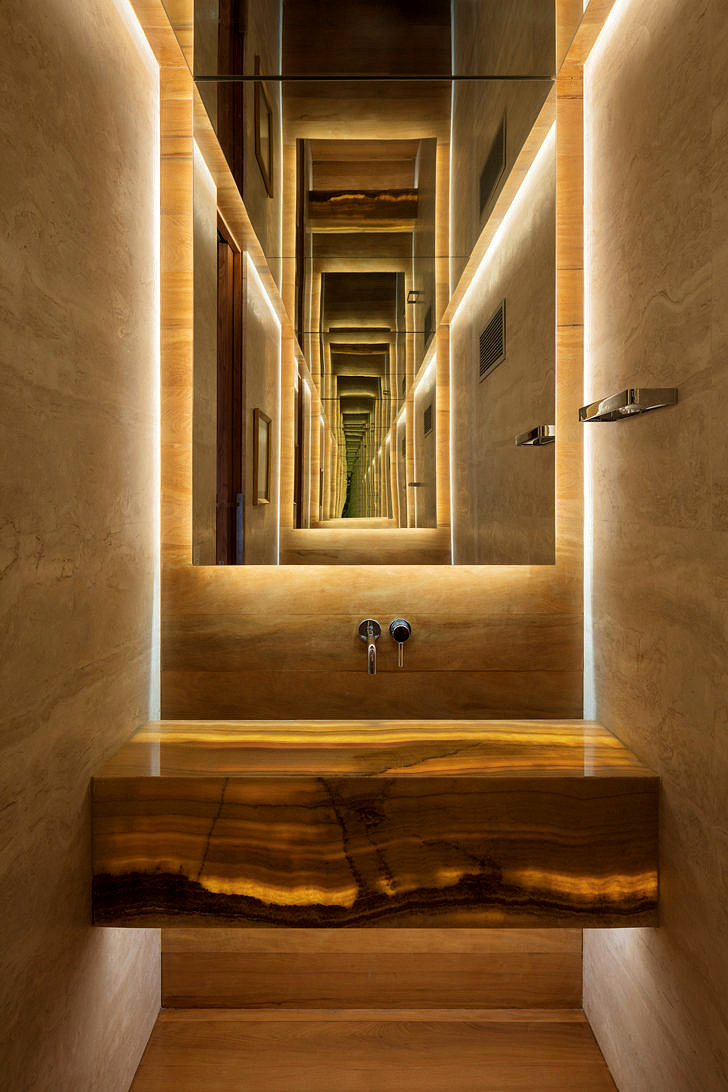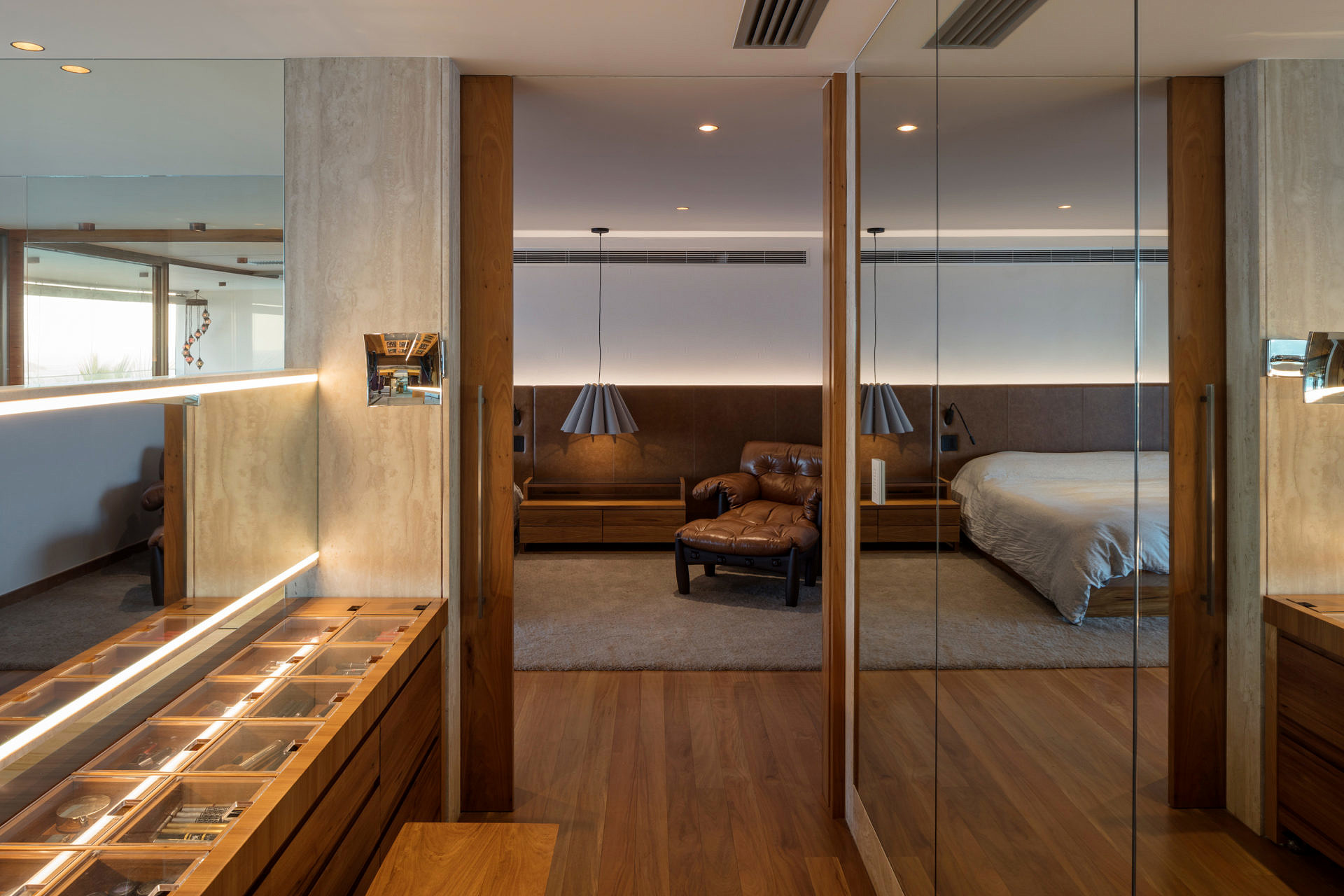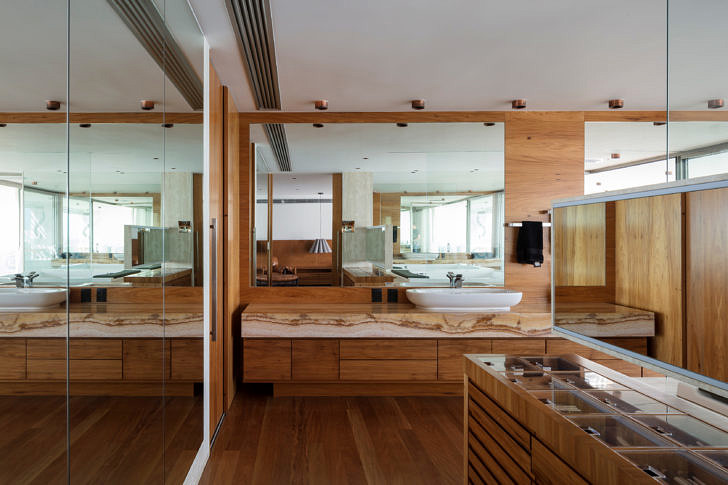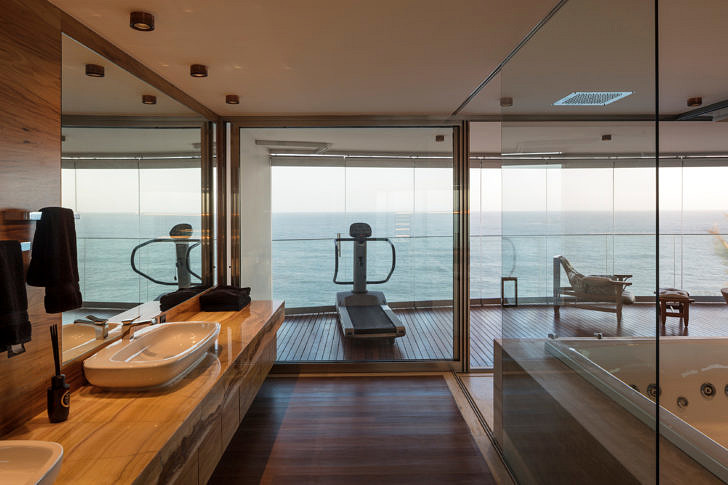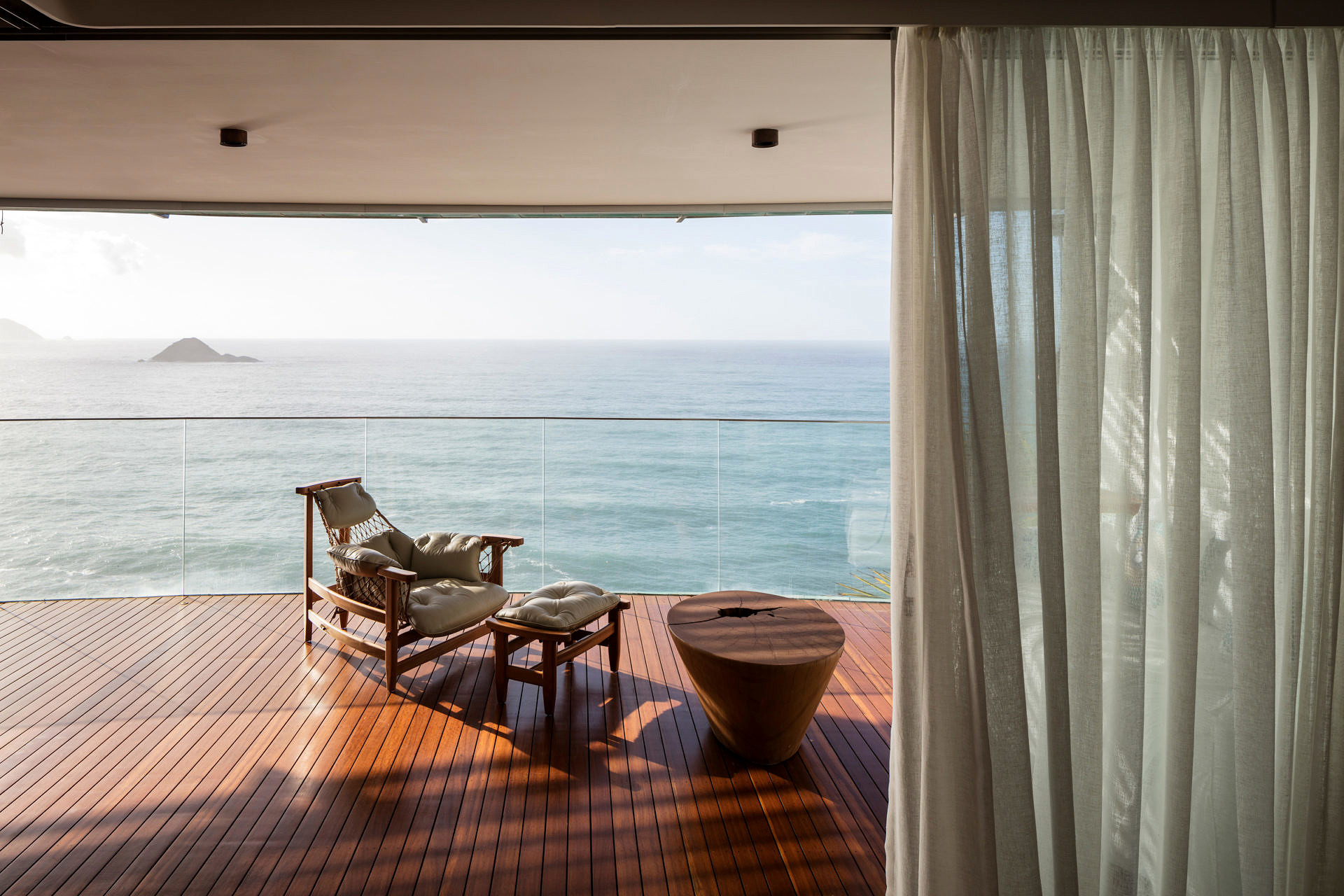 Photographers: Leonardo Finotti and Jacques Paul Barthelemy (drone)