Year: 2021
Surface: 810m²
Location: Campinas, SP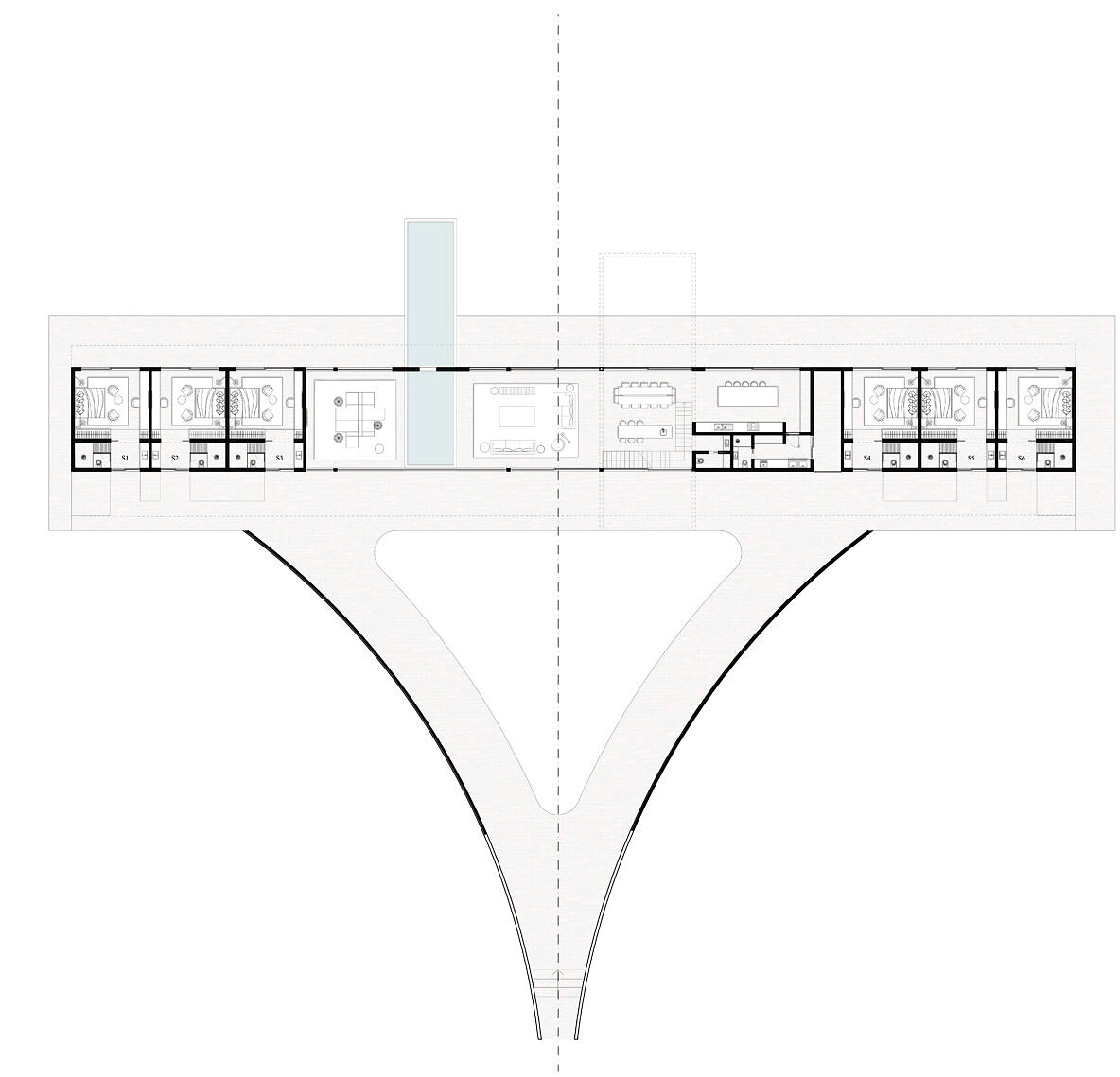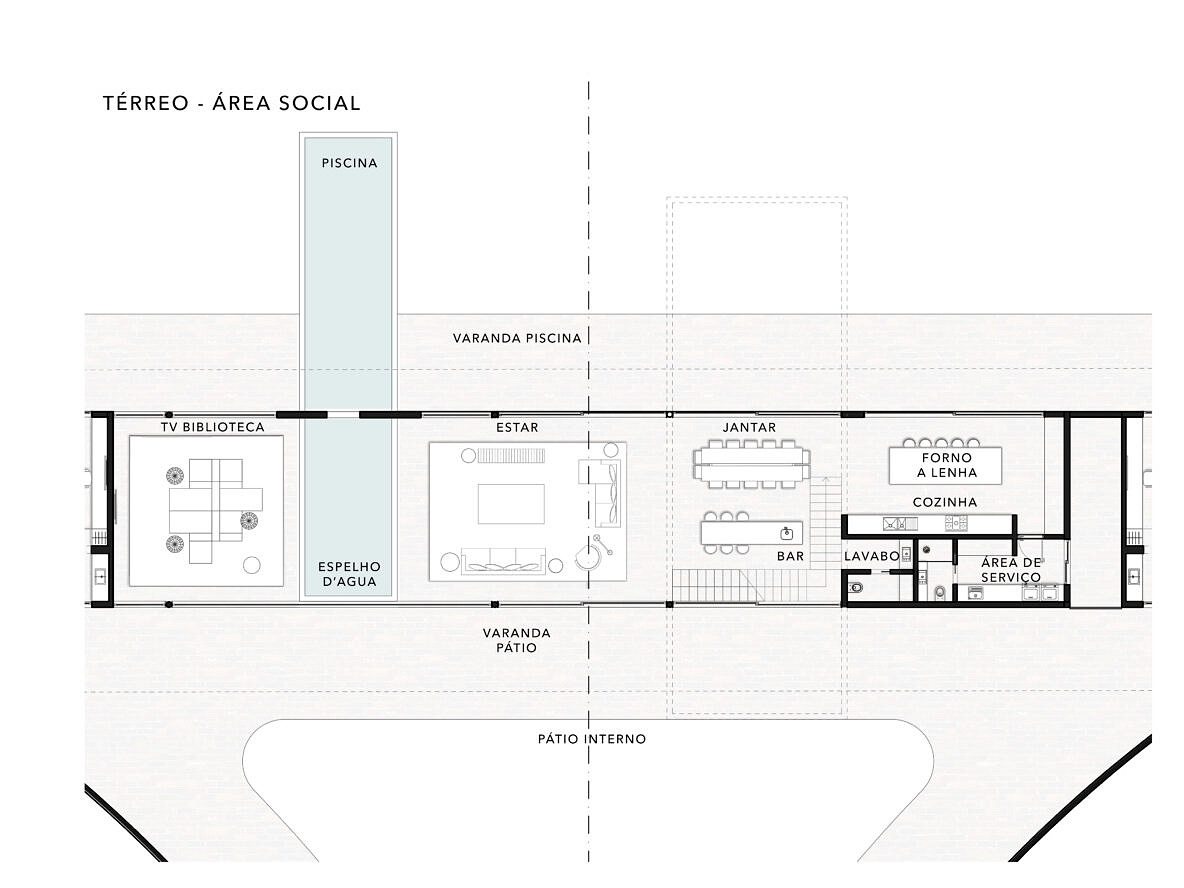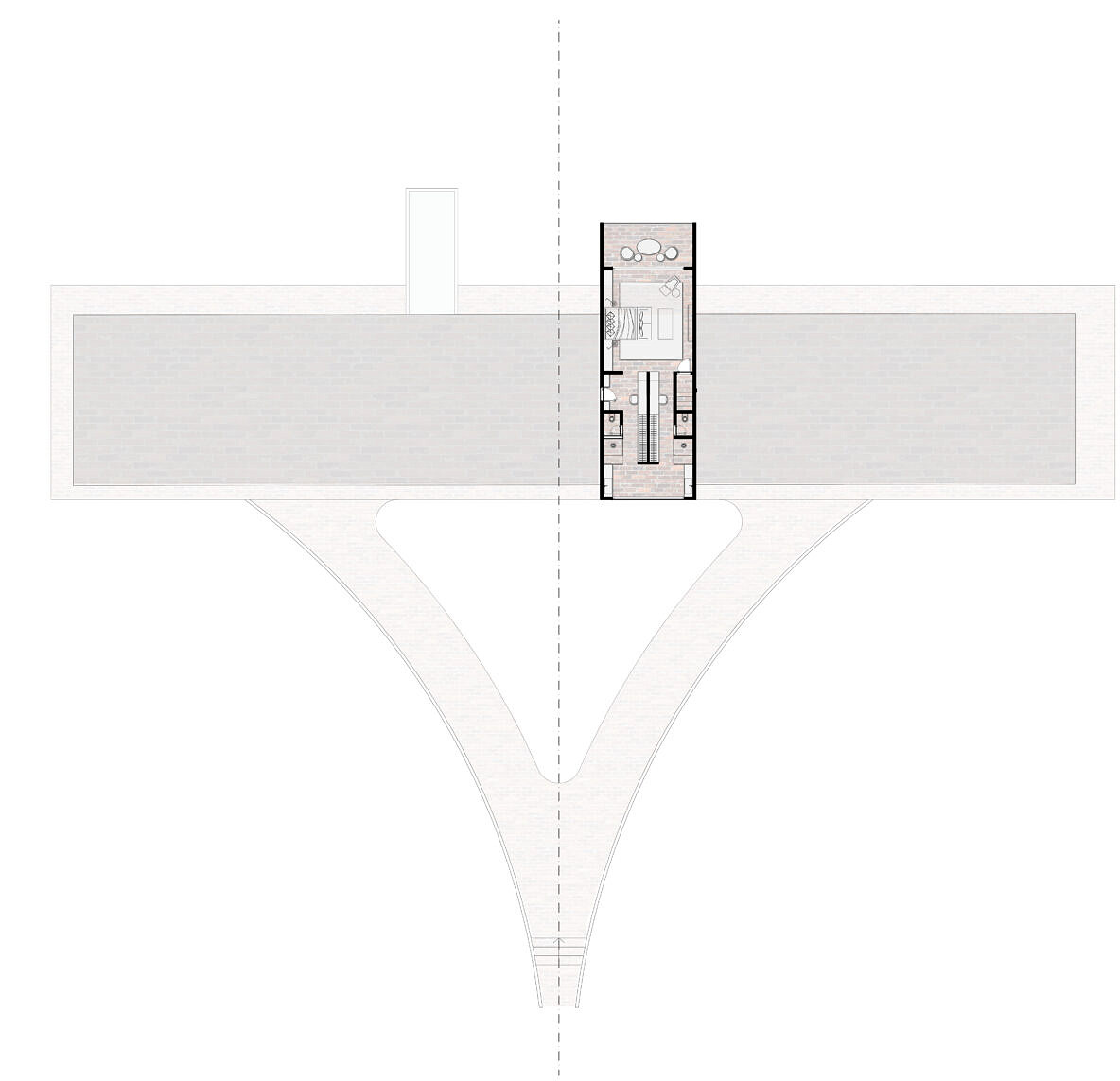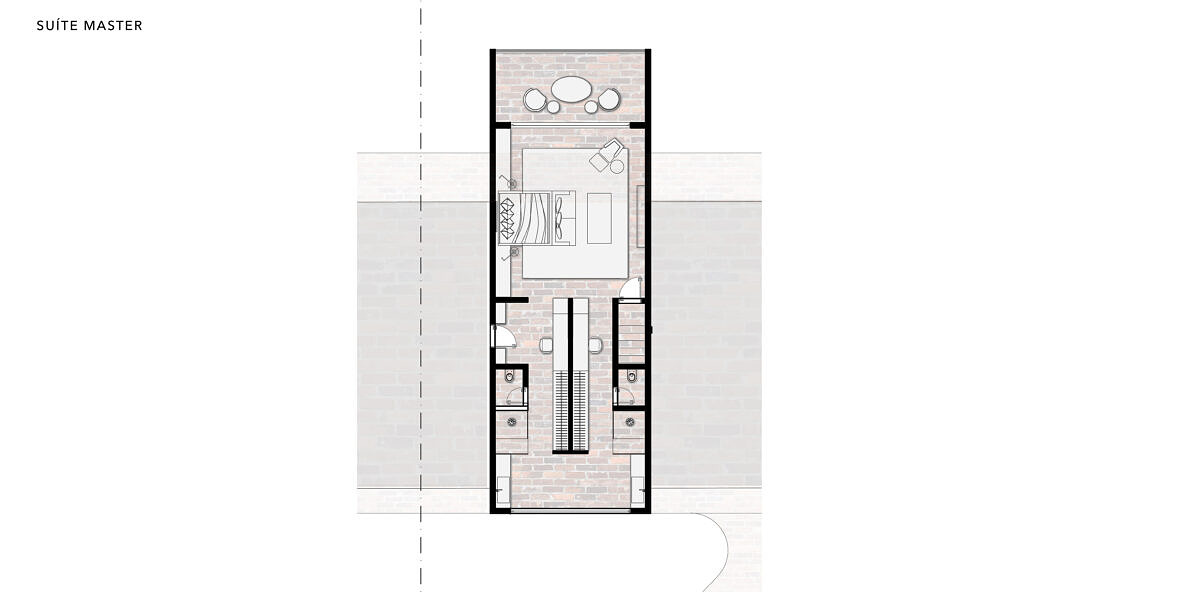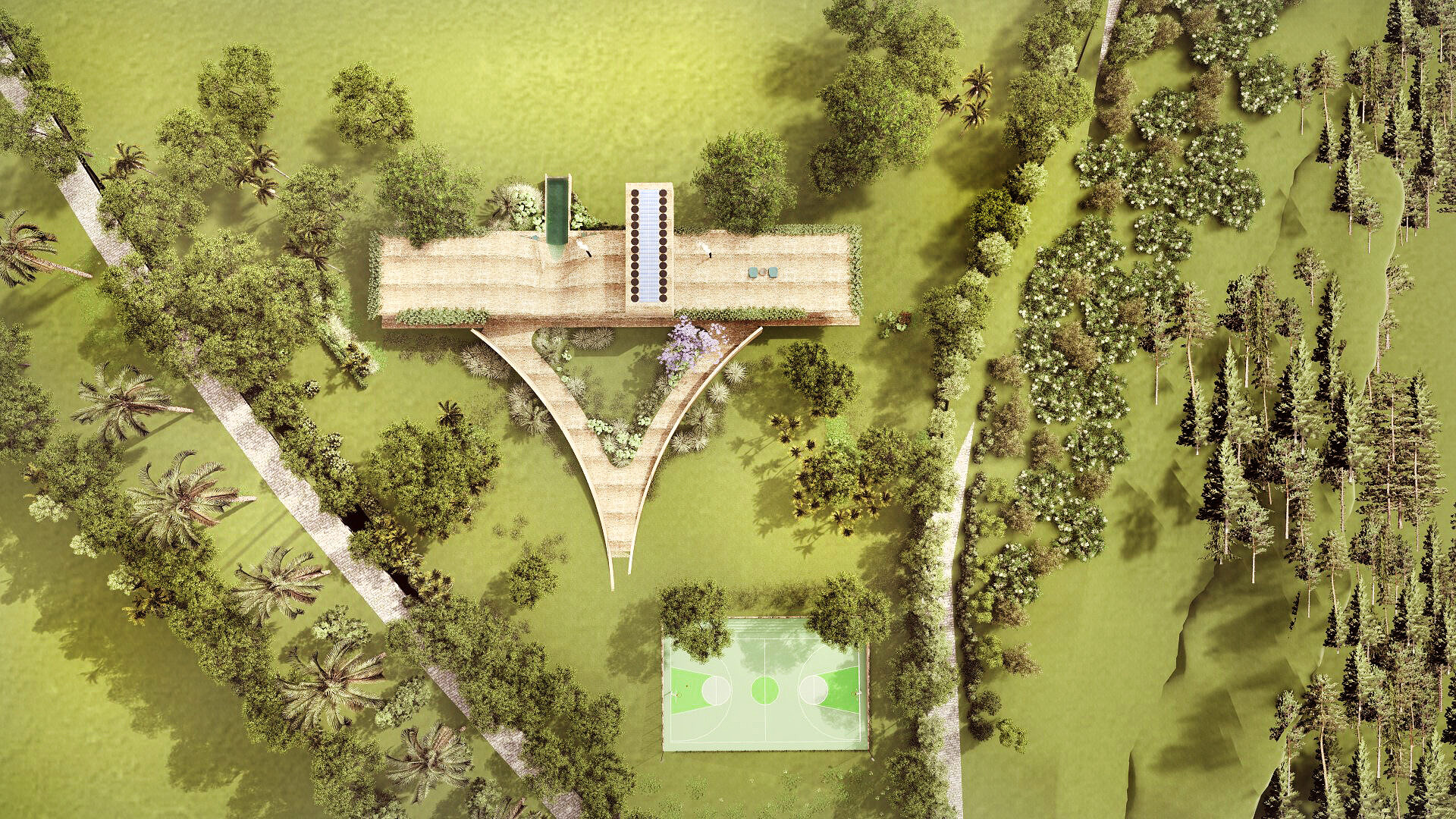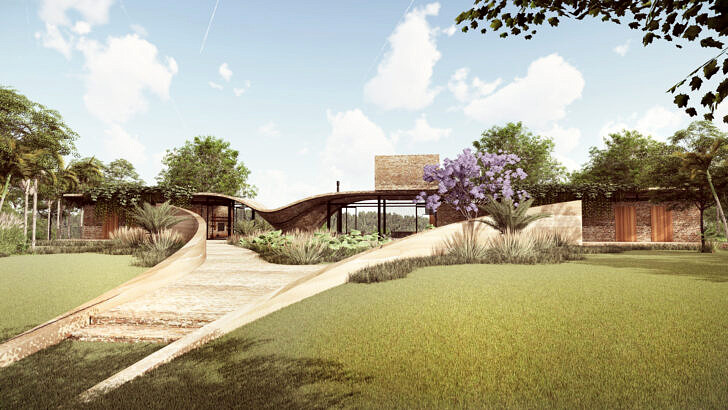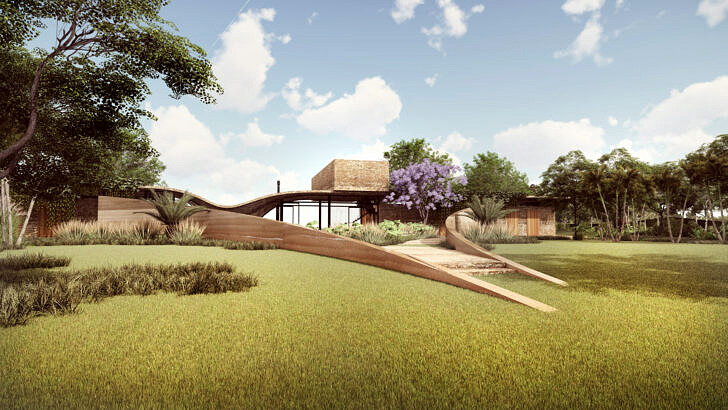 A sustainable, self-sufficient dwelling: such was the clients' request for this house situated in the state of São Paulo. With this in mind, we developed a project where everything was conceived in harmony with nature, and where landscaping and architecture walked hand in hand.
The land where the house is currently being built was originally an open field, which led us to set up a partnership with the landscaping company Vistara Paisagismo to accomplish a restoration of the forest and give life to harmonic botanical spaces.
We created an extensive triangular yard surrounded by walls, with beautiful plants of many different species. Around it, we implemented passages that serve as the house's entrance but also as spaces where residents can walk and admire the vegetation.
We chose to use few materials in the construction of the house, and they were combined with techniques that ensure thermal comfort independently of mechanic means. Nearly all the masonry consists of exposed brick, an abundant material that fitted our needs. We also used wood and glass. On top of that, we prolonged the eaves, increasing the rooms' protection from the sun.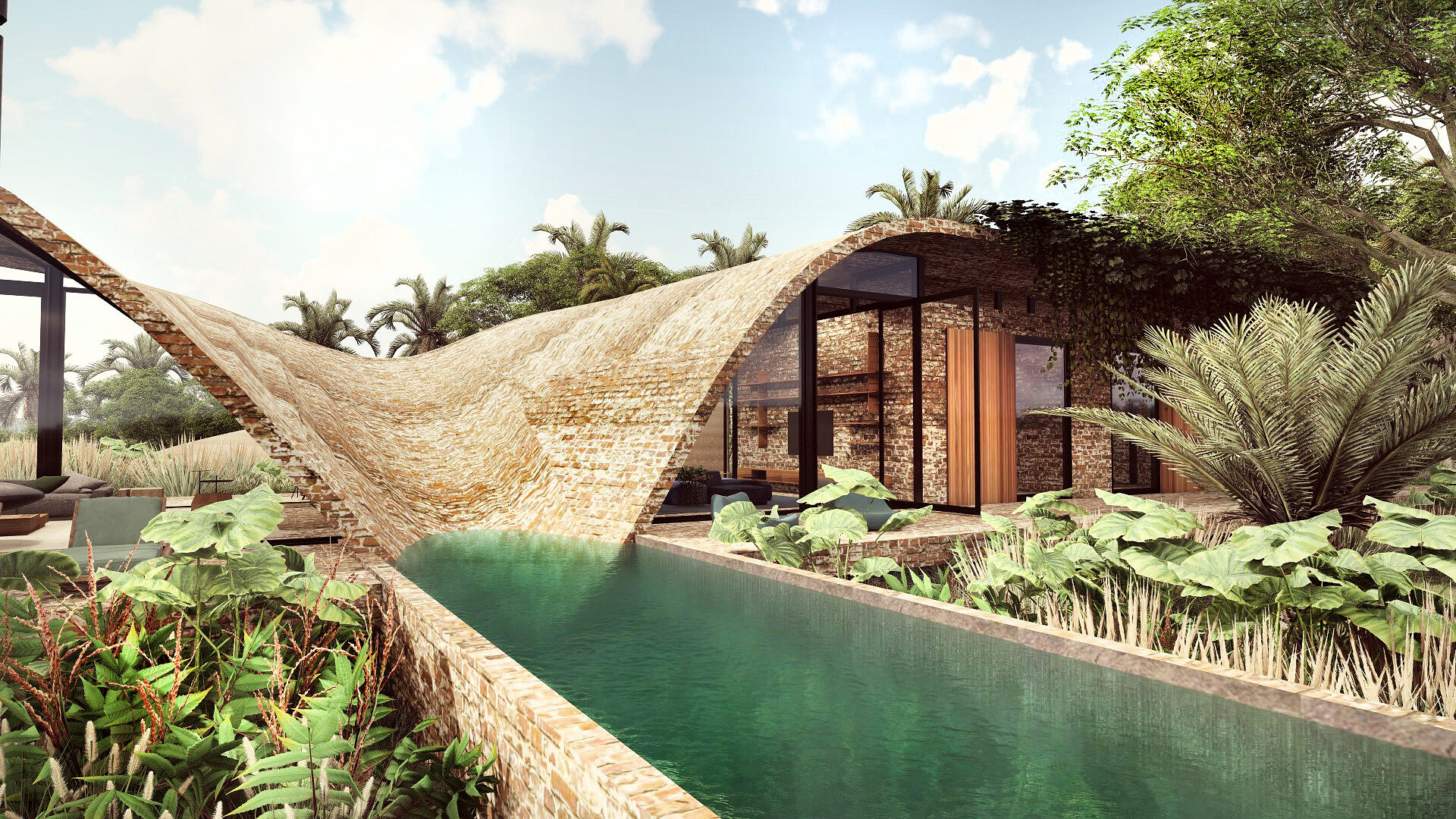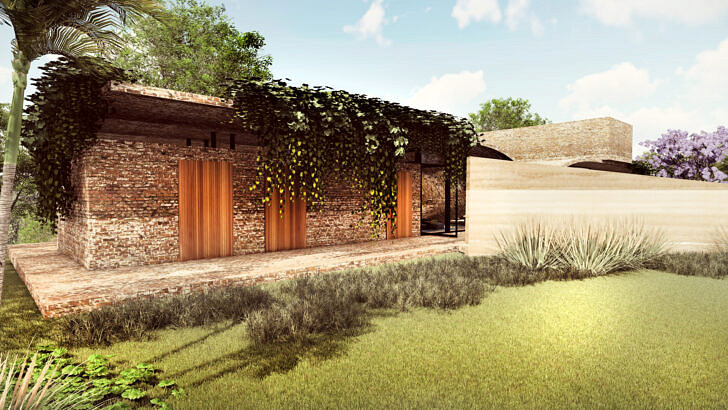 "It's a reinterpretation of cloisters, common in monasteries. We wanted this to be an area of tranquility, contemplation, and meditation."
Ivo Mareines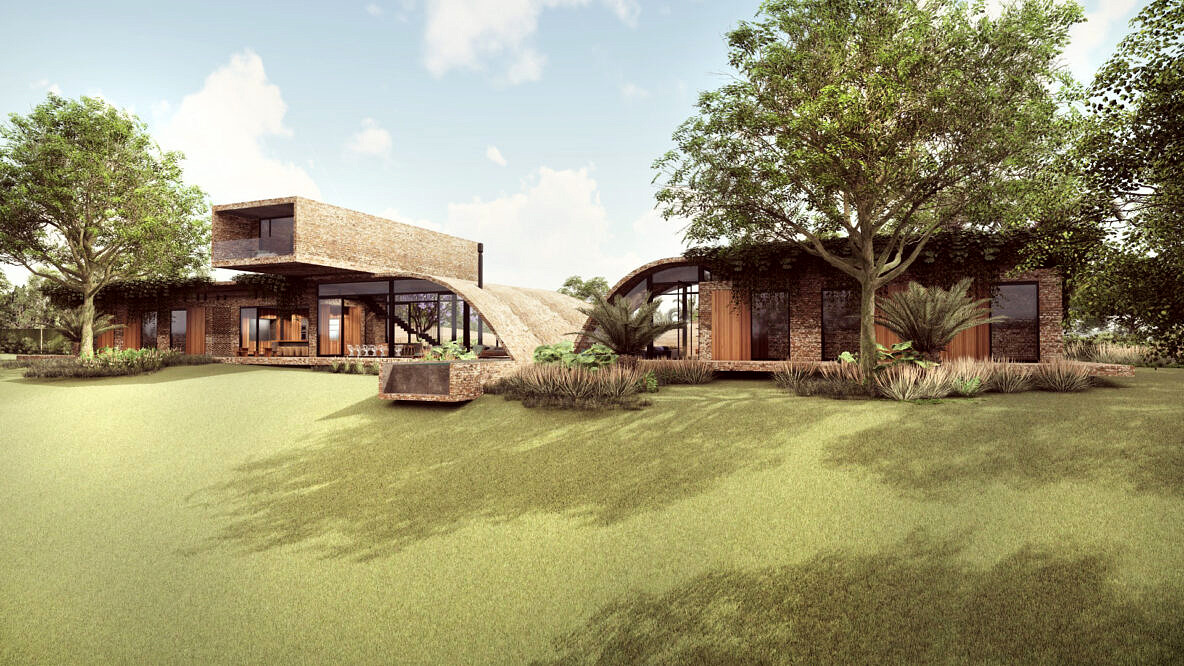 The house is equipped with photovoltaic panels, a pool, heated by solar power, and rainwater harvesting, which is used to water the yard, fill the water hole, as well as for other indoor purposes.
One of the most interesting elements at Passive House is its rooftop. We developed a small exposed-brick structure that curves boldly in one specific spot. This "dive" creates a unique visual effect and works as a rainwater collector, and as a partition between the water hole and the swimming pool.
The house is divided between two main volumes. On the ground floor, we were guided by the word "integration". The social spaces are fluid, with no walls separating them. Sectorization is performed by the decoration, the water hole, and the rooftop's curvature, which generates new perceptions for this space. We implemented frames with sliding doors and glass, increasing the connection with the porch, the pool area, and the yard.
The visitor suites are also located on the ground floor, where the double slabs in the bedroom area allows the air to pass through and cool down the space.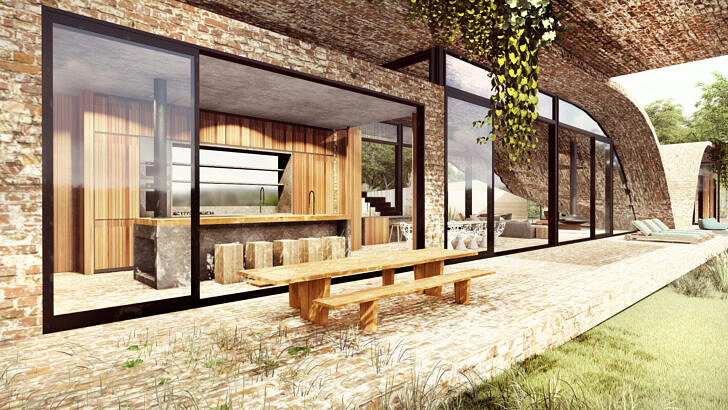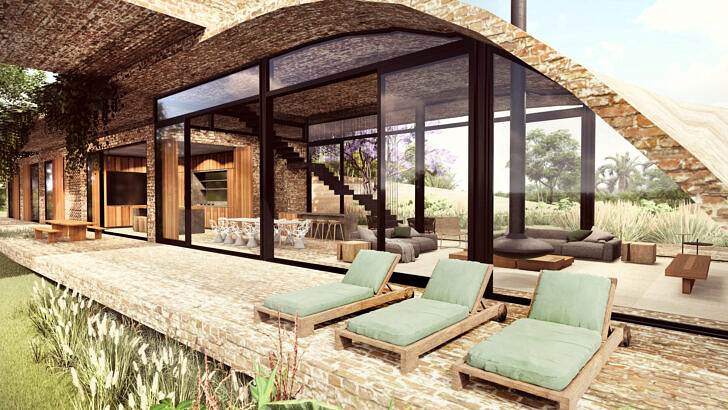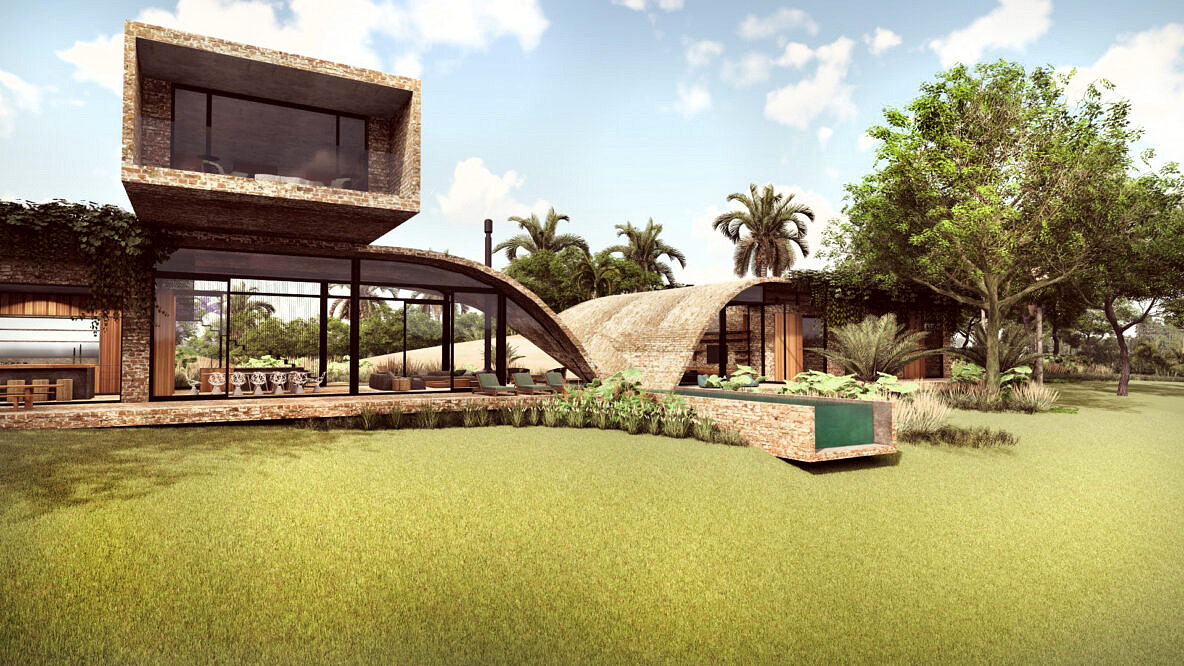 The second floor is reserved for the presidential suite, an ample room with an office, bathroom and a privileged view of the land. This arrangement allows the couple who owns the property to maintain its privacy even when welcoming guests.
Passive House is a construction with contemporary solutions which makes the best possible use of its surroundings, creating cozy and well-implemented ambiances from an environmental perspective.