Year: 2021
Surface: 9.000m²
Location: Capitólio, Minas Gerais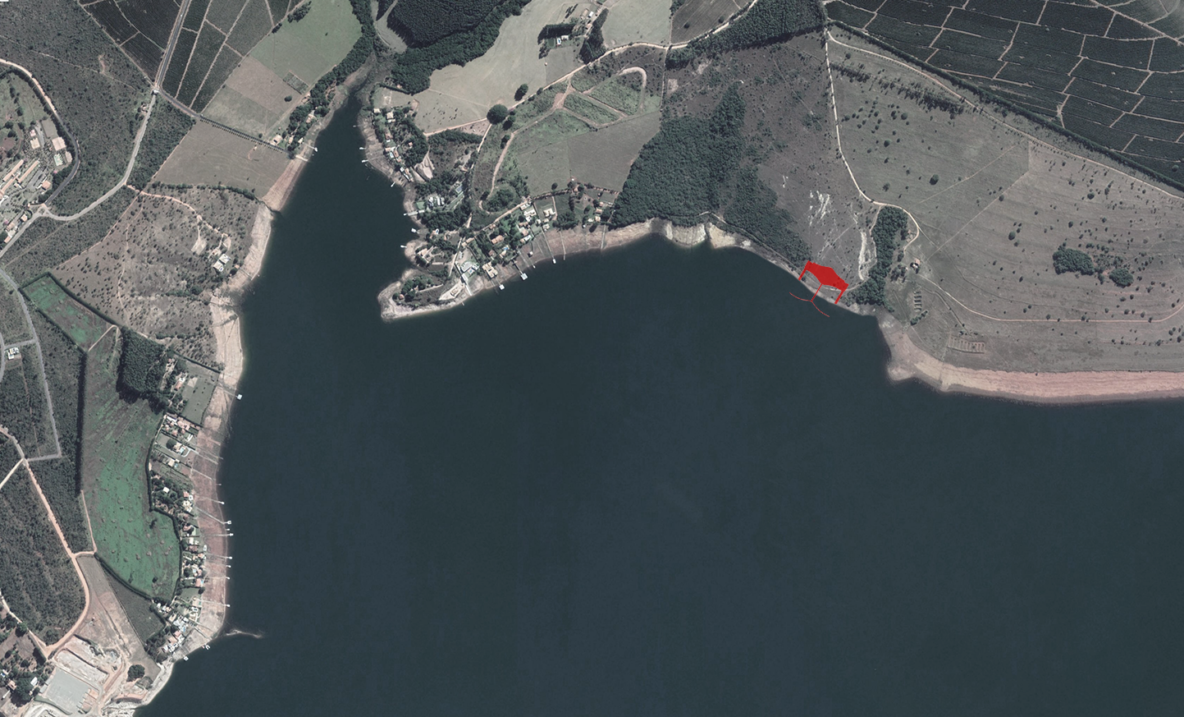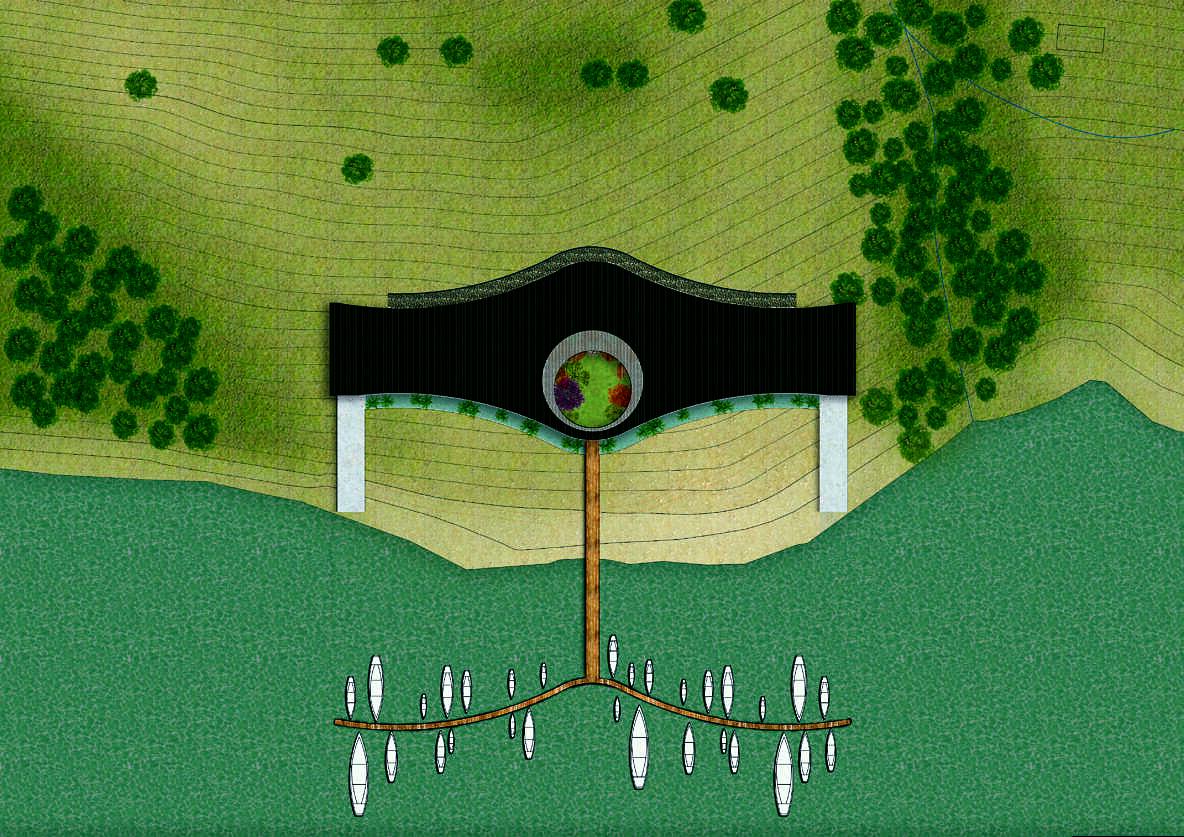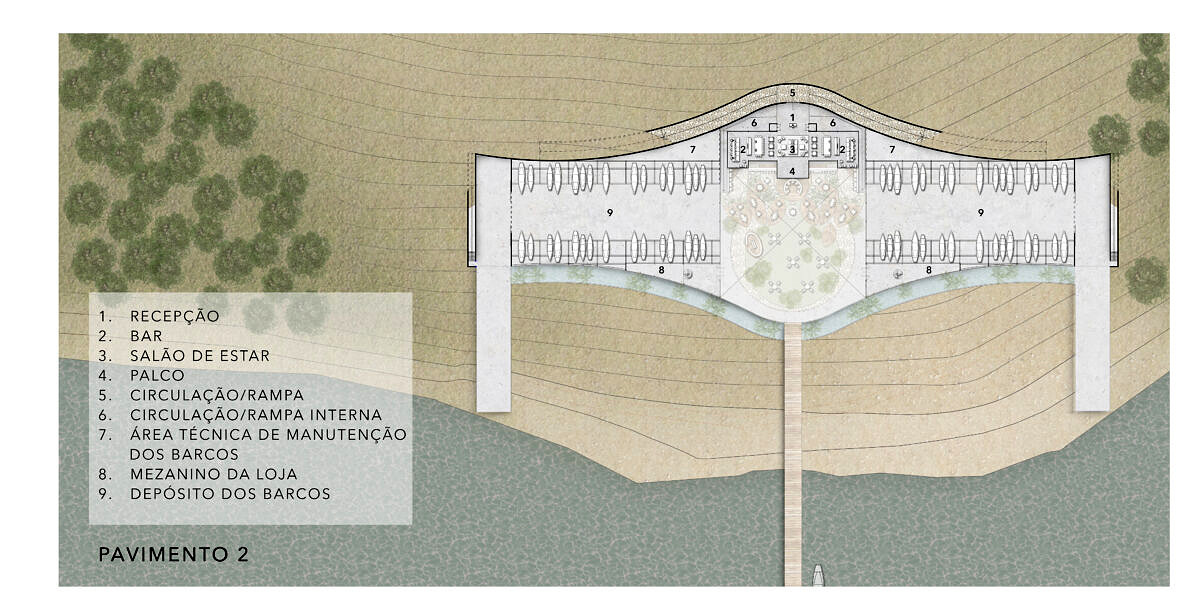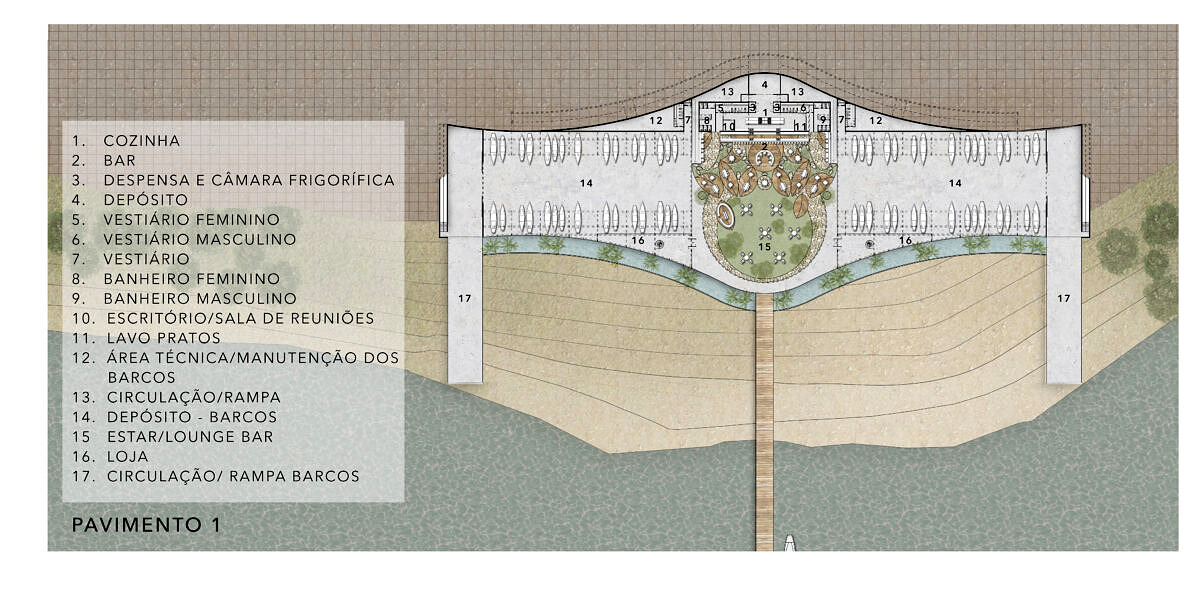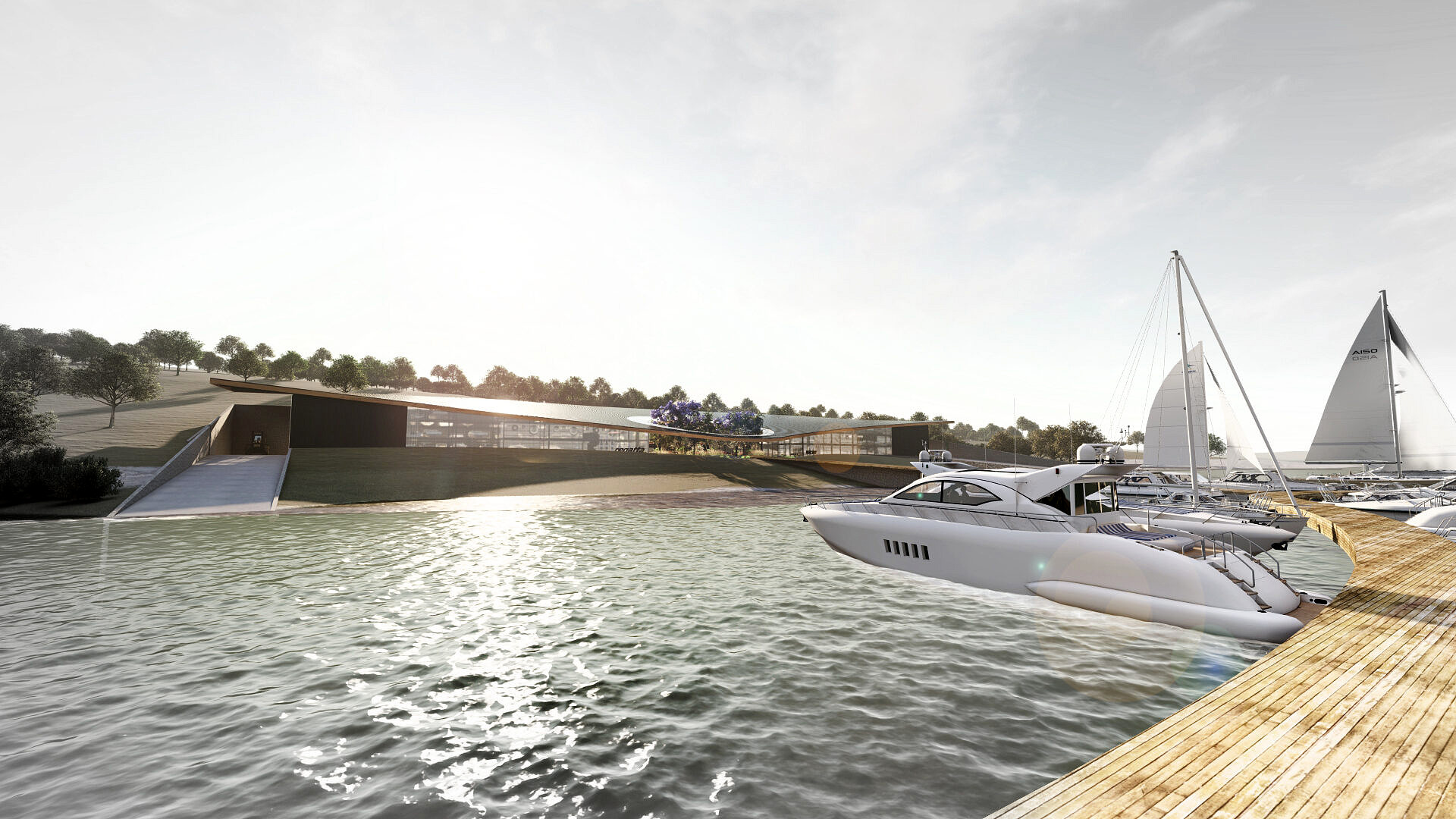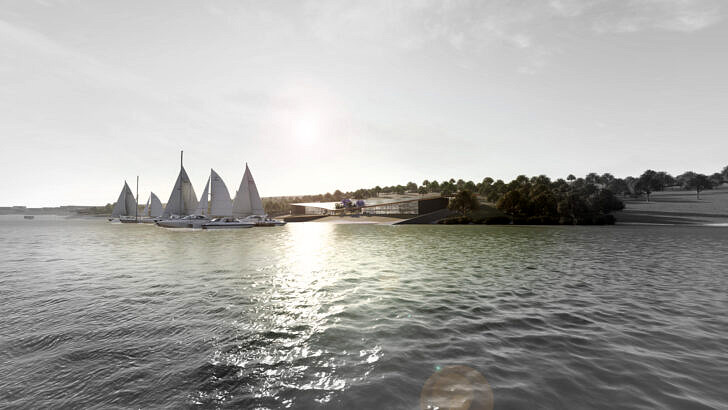 In 2021 we were offered the opportunity to create a marina for Içara Farm, a condominium at Lake Furnas in Capitólio, Minas Gerais. During the study phase of this project, we noticed that most of these kinds of installations consist of big rectangular shapes, grey and closed off, which visually pollute the landscape. We decided to go against that standard and find solutions to obtain as little visual interference as possible.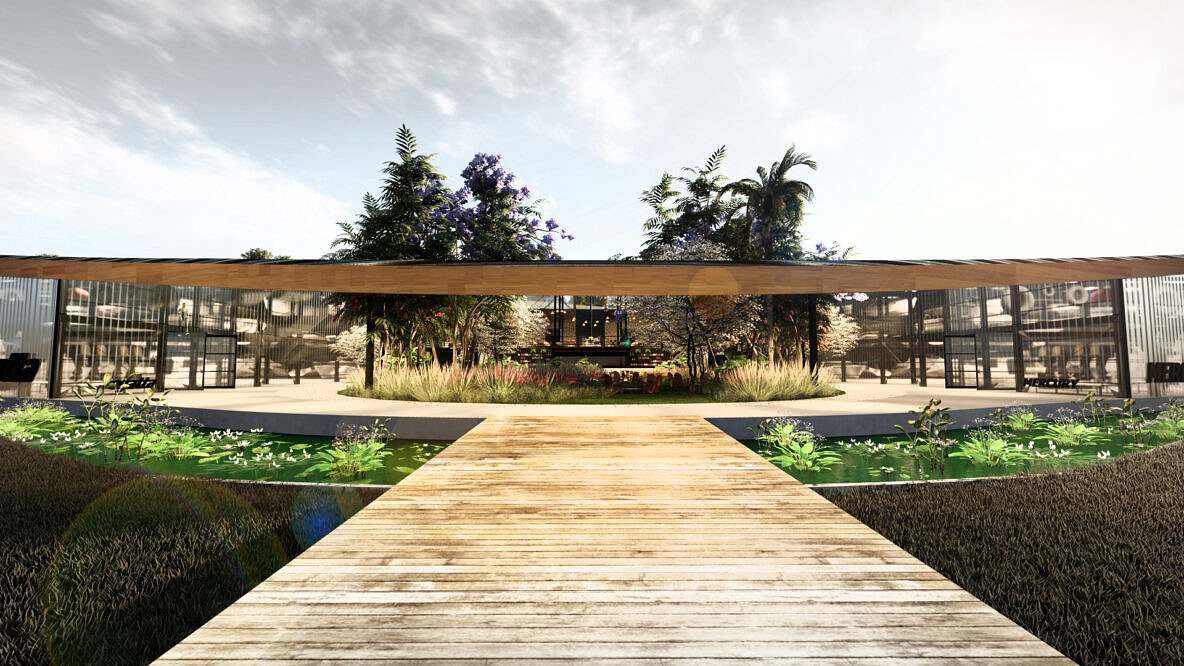 We then developed a project that follows the local topography, with open spaces, a berth, two big hangars for vessels, a maintenance area, a nautical goods shop and a central social space.
As a protection for the whole building, we thought of an aerodynamically shaped roof composed of metallic structure, trapezoidal sandwich panel roof tiles made of aluminum, and details in wood. The innovative aspect here are the lines that communicate with the landscape.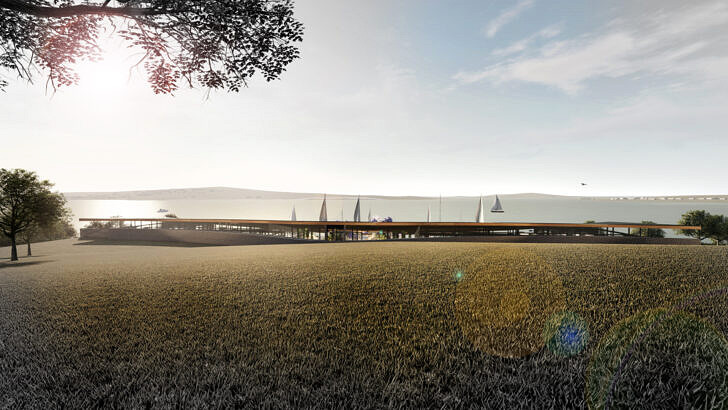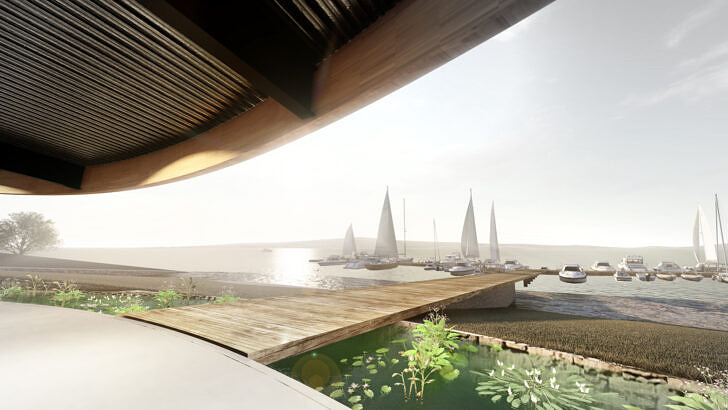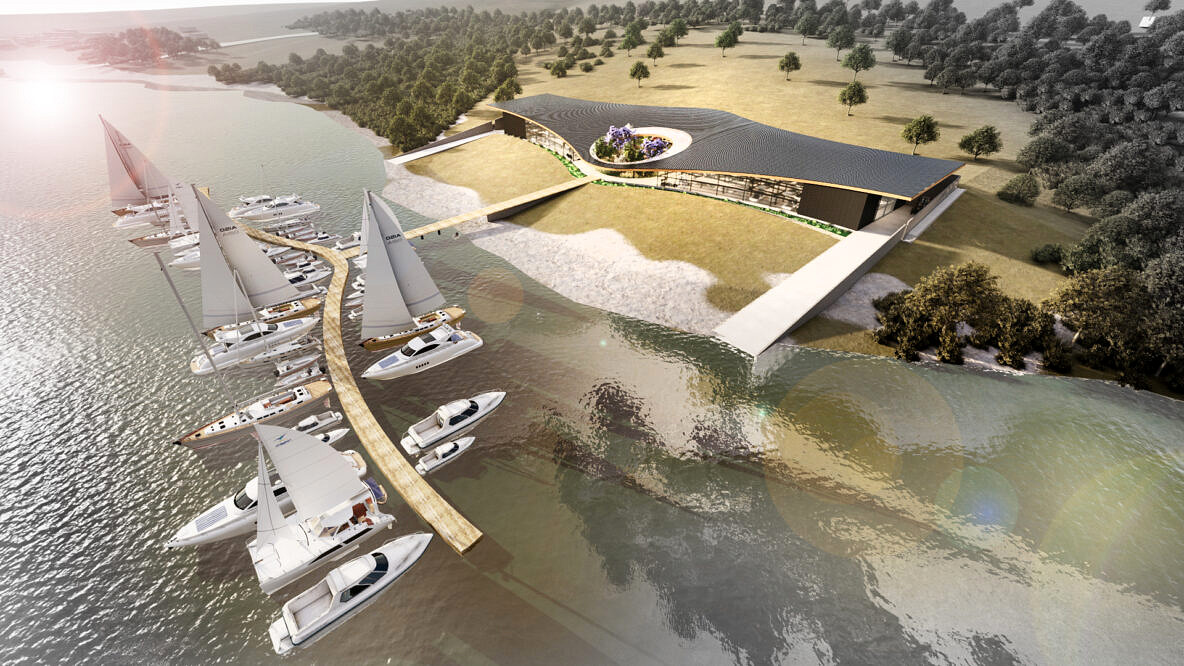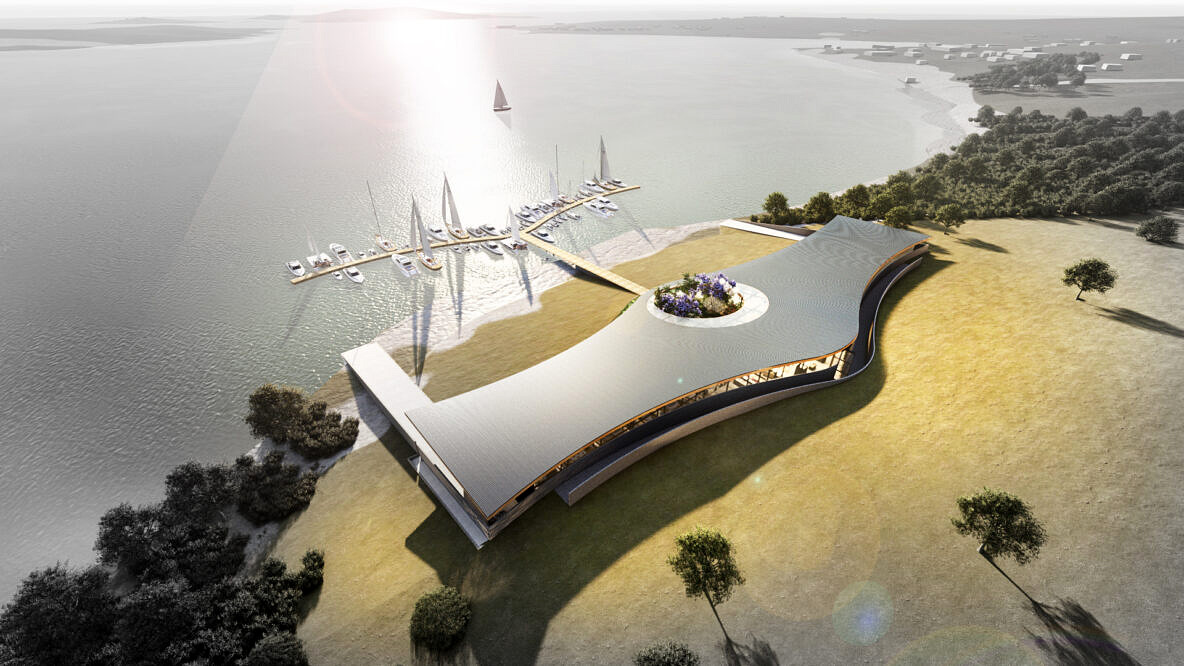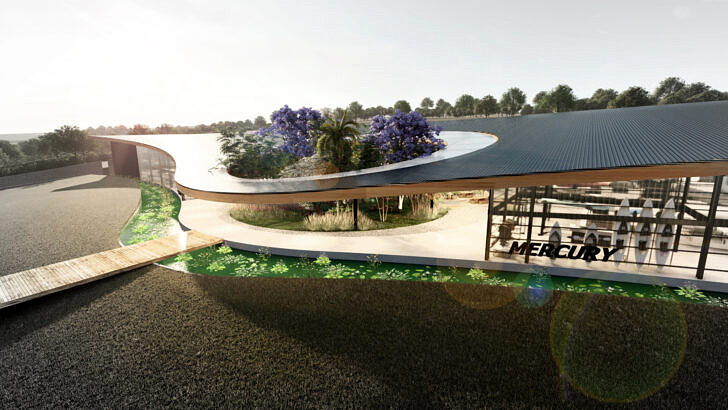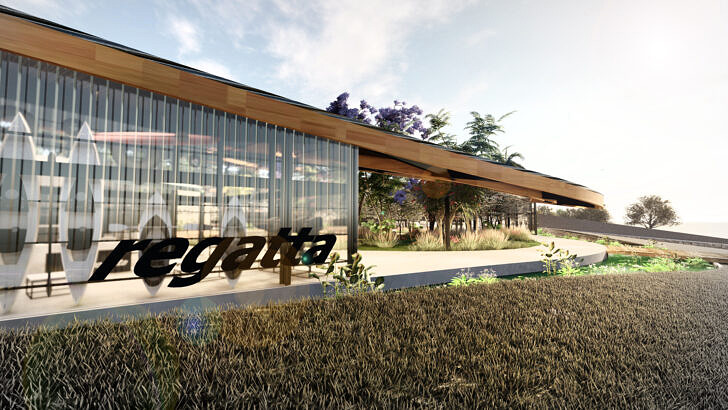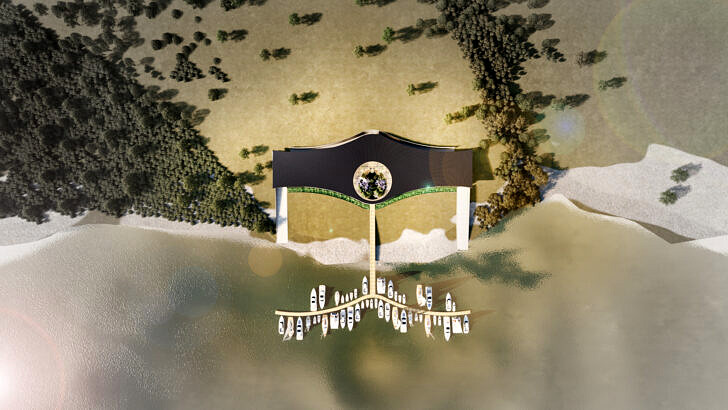 We also implemented a circular opening on the roof in order to air out the spaces.
We positioned the hangars in the extremities of the building, with ramps to access the water and polycarbonate panels for the enclosures. These ample spaces can harbor up to 37-foot vessels.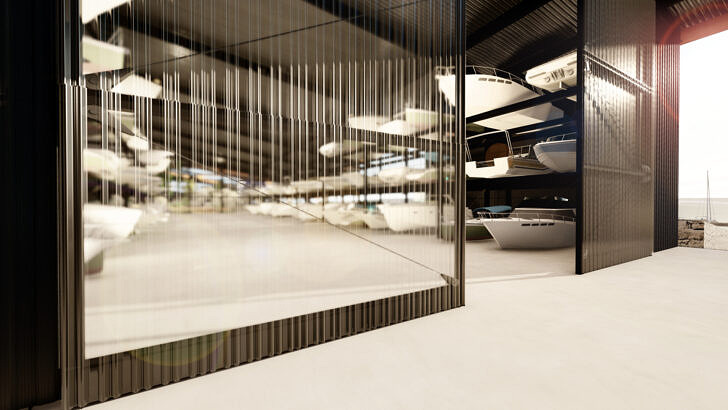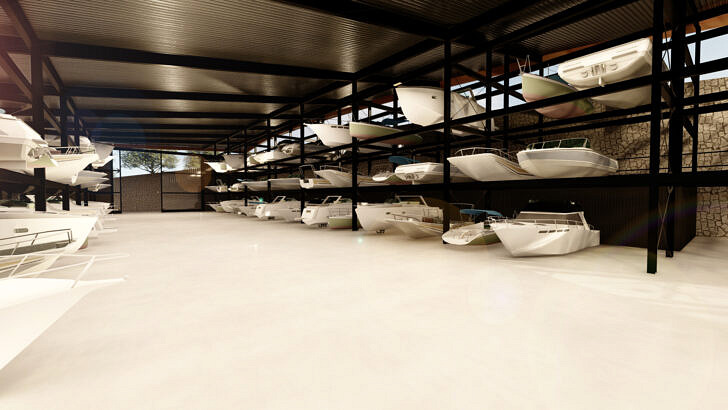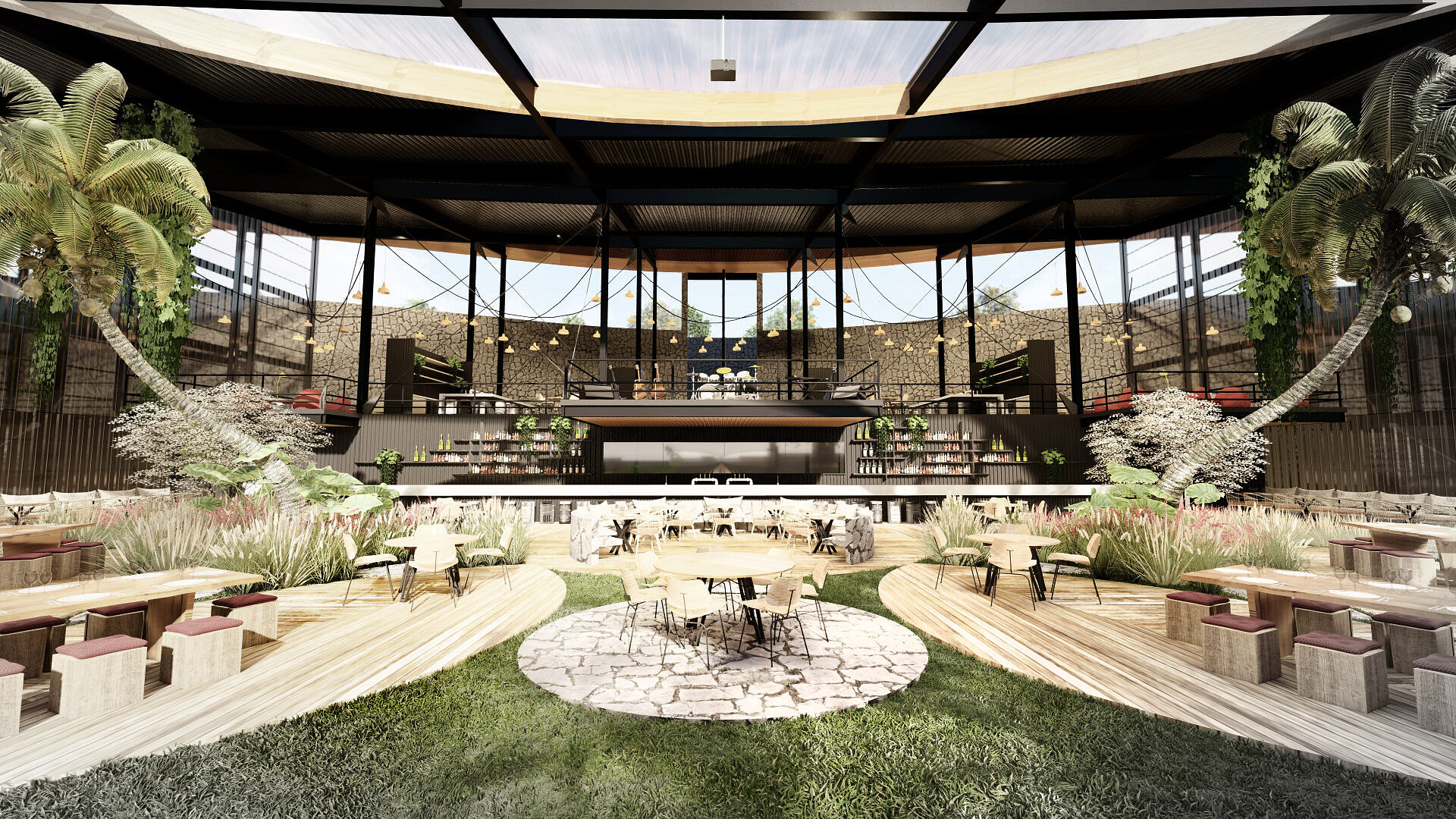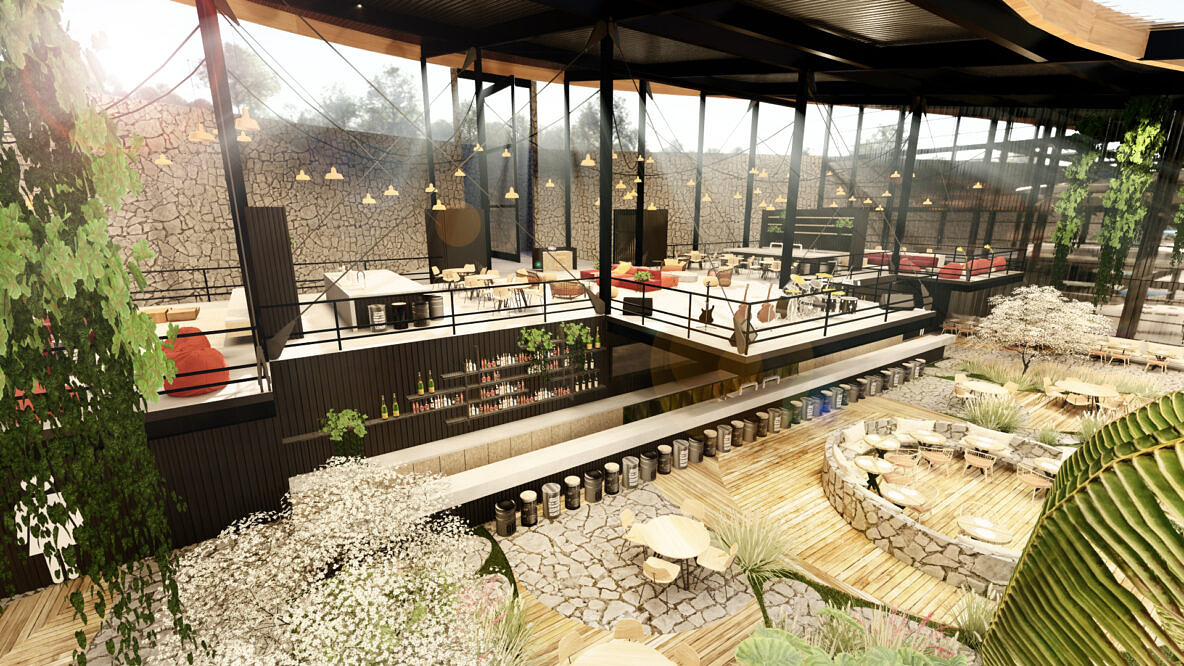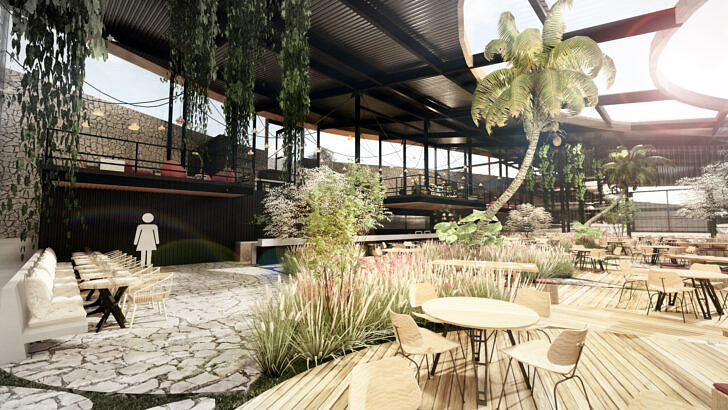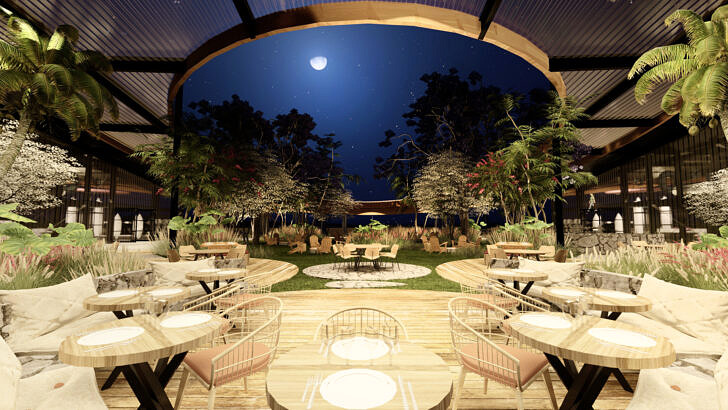 The social area is located in the center of the building, and it was developed as a multipurpose space. We wanted the Marina – Içara Farm to be a location for socializing, with comfort and leisure options.
We split the whole into two floors. The upper level includes the reception area, a living room, a bar, a coworking counter and a stage for performances, since the space has the capacity to host concerts for up to one thousand people.
The lower level also includes a bar, alongside a restaurant, locker rooms, offices, and a beautiful garden situated beneath the circular opening on the roof, providing a natural-looking atmosphere.
This area is equipped with chairs, and whoever chooses to sit there will have the feeling of being in a small and charming grove. The restaurant tables are situated under the roof, near the beautiful vegetation, positioned in small wood or rock islands that seem to float above the ground.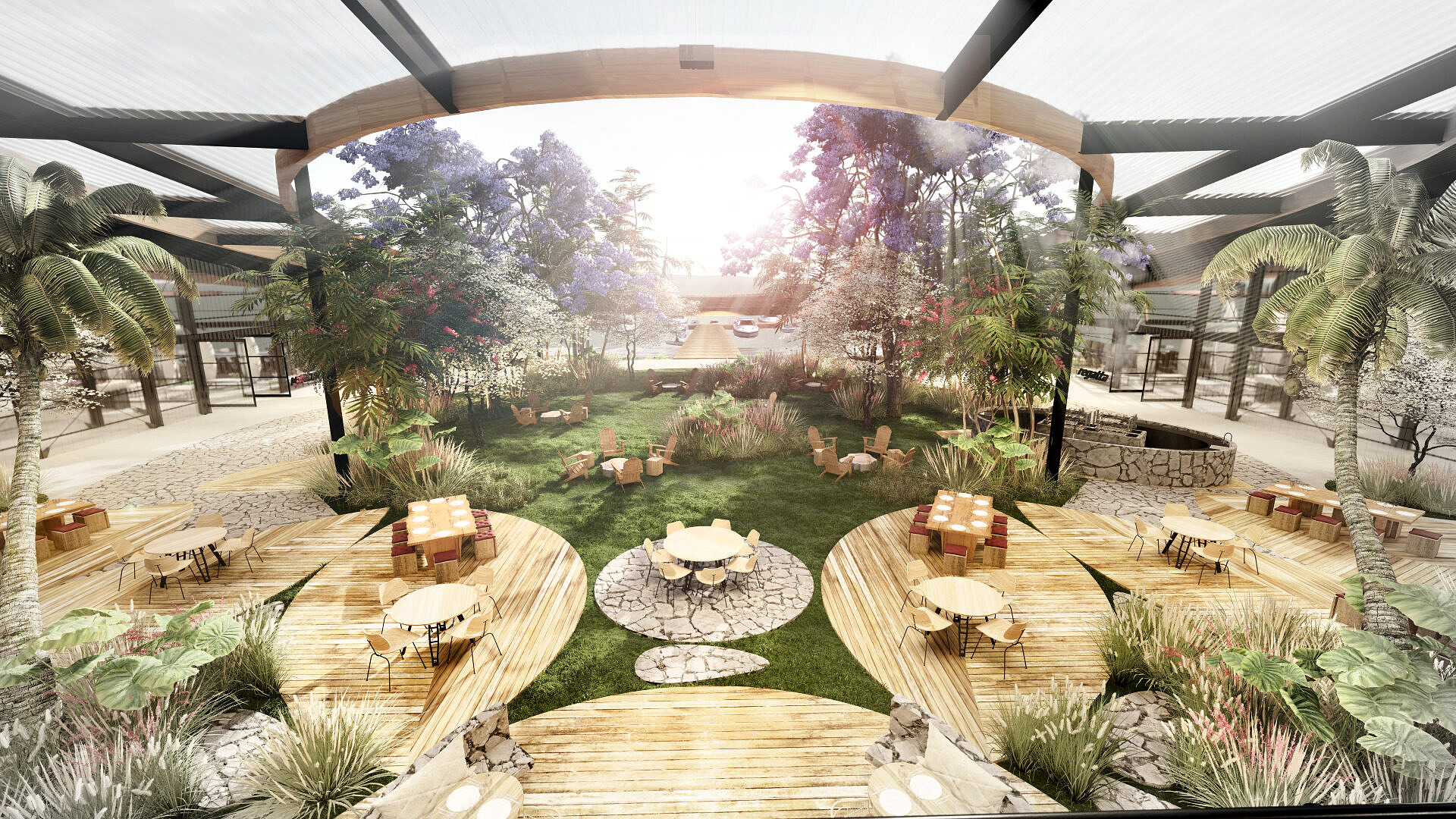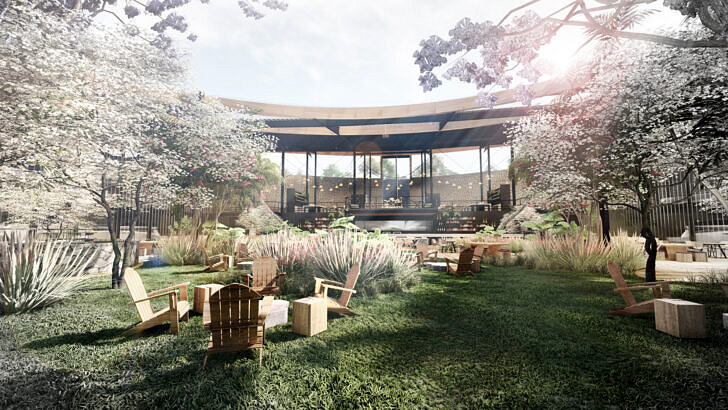 The decoration is also worth highlighting. We chose natural colors, nautical and rustic references which, combined with the landscaping, create this laid-back and cozy atmosphere, ideal for meeting with friends, going for a family stroll and having fun.
This was a challenging project. Not only due to its magnitude, but to the goal of creating something functional but visually different from everything that is commonly done in this kind of installation.