Year: 2021
Surface: 2.000 m²
Location: Jundiaí, São Paulo
We gladly accepted the challenge of bringing to life the museum of the Riparian Forest
Association, a non-profit organization that plays an incredibly important role in the
preservation of Brazilian biodiversity. The institution has programs that deal with the
rehabilitation of wild animals, the replanting of native vegetation, the conservation of
neotropical felines, as well as educational activities geared towards children.
Riparian Forest Memorial
Museum of the Environment


Architecture, nature, and new experiences
The Museum is located in a clearing in the Atlantic Forest of the State of São Paulo, which made us think of sustainable materials, organic architecture, and integration free from a clear distinction between indoor and outdoor space. We looked for inspiration in the spatial organization and the shapes of Brazilian indigenous villages.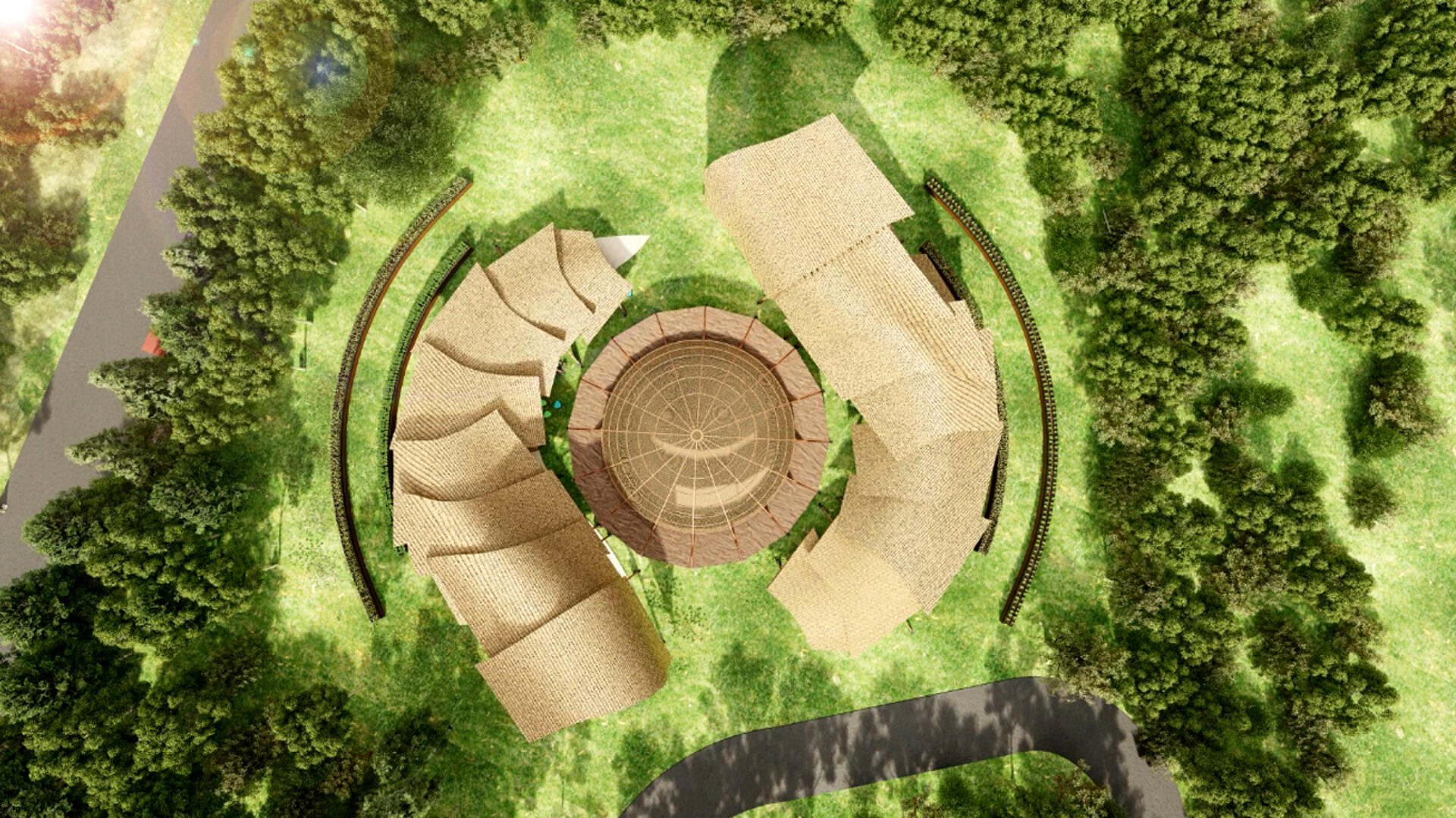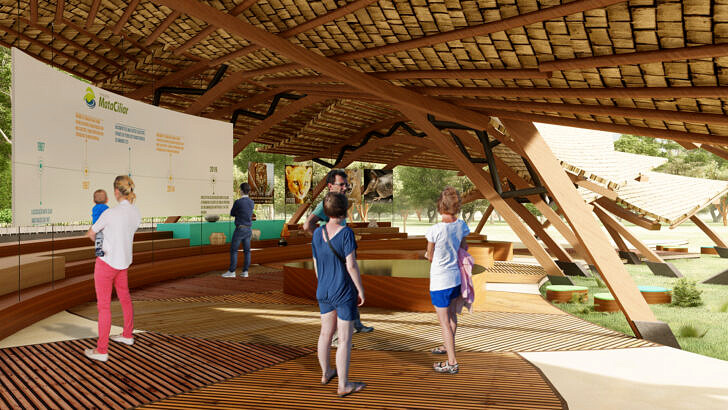 Conceived as a place of appreciation for culture, education and nature, the entire project is guided by the connection to the environment. Decades of preservation work and environmental cataloguing will be perpetuated through architecture, exhibitions, courses and activities.
"We wanted something that was completely open, different from everything that is usually done when thinking about a museum."
- Ivo Mareines.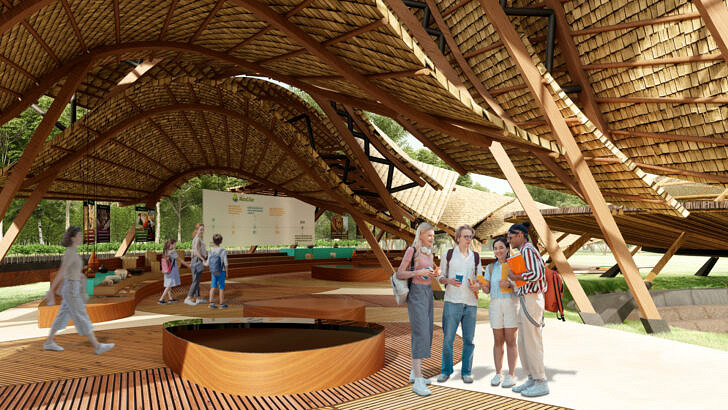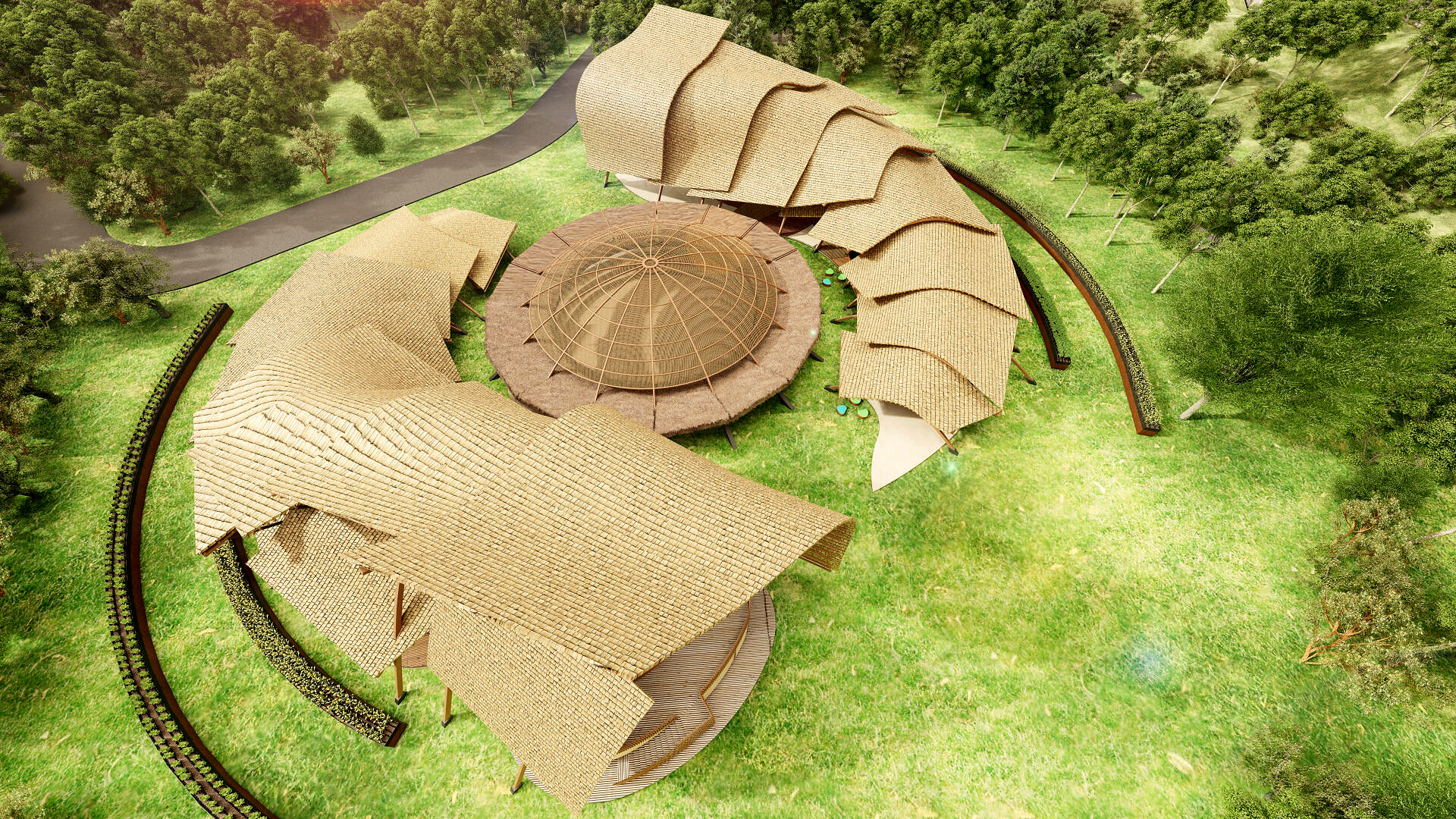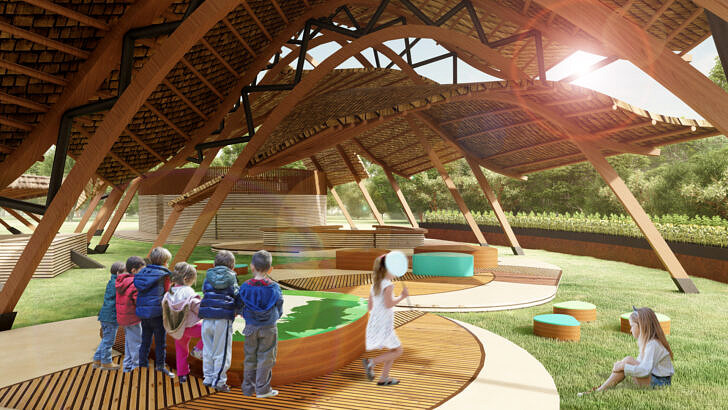 The Riparian Forest Memorial has three main areas, without walls or barriers separating them. This makes the circulation of people easier and ensures the peculiar experience we intended to create.
There is an arena theater in the center of the implantation area, which can be used for classes, projections, presentations, workshops, and more. On each side of this arena, there are spaces reserved for permanent and temporary exhibitions, where visitors will be able to look at photographs, videos, texts, and interactive totems on the topic of the environment.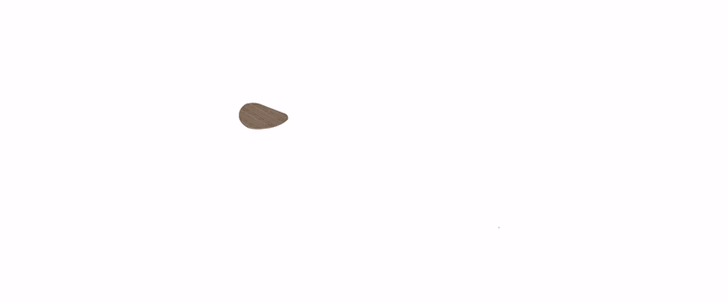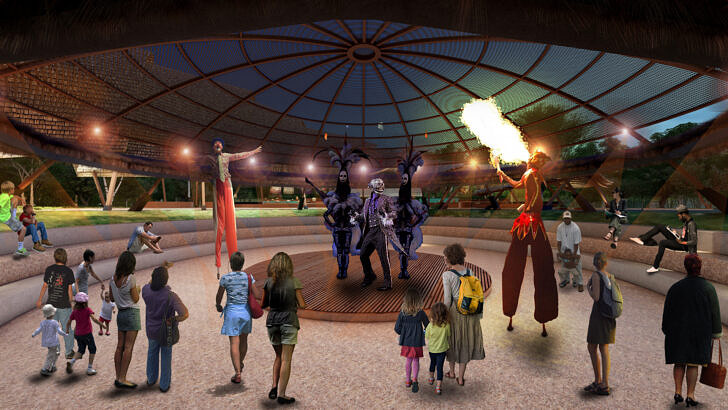 A wavy slate roof above both exhibition areas offers protection and ensures a rustic and natural look. The support structure is made of metal and glue-laminated timber beams. On the floor, cement and recycled wood bring to life the "islands" that seem to float on the grass.
The idea with the arena theater is to make culture the center of it all, therefore we created an ample and multipurpose space capable of hosting different types of activities. Its structure consists of wavy glue-laminated timber beams, and its roof of a semitransparent textile membrane, which protects the entire area.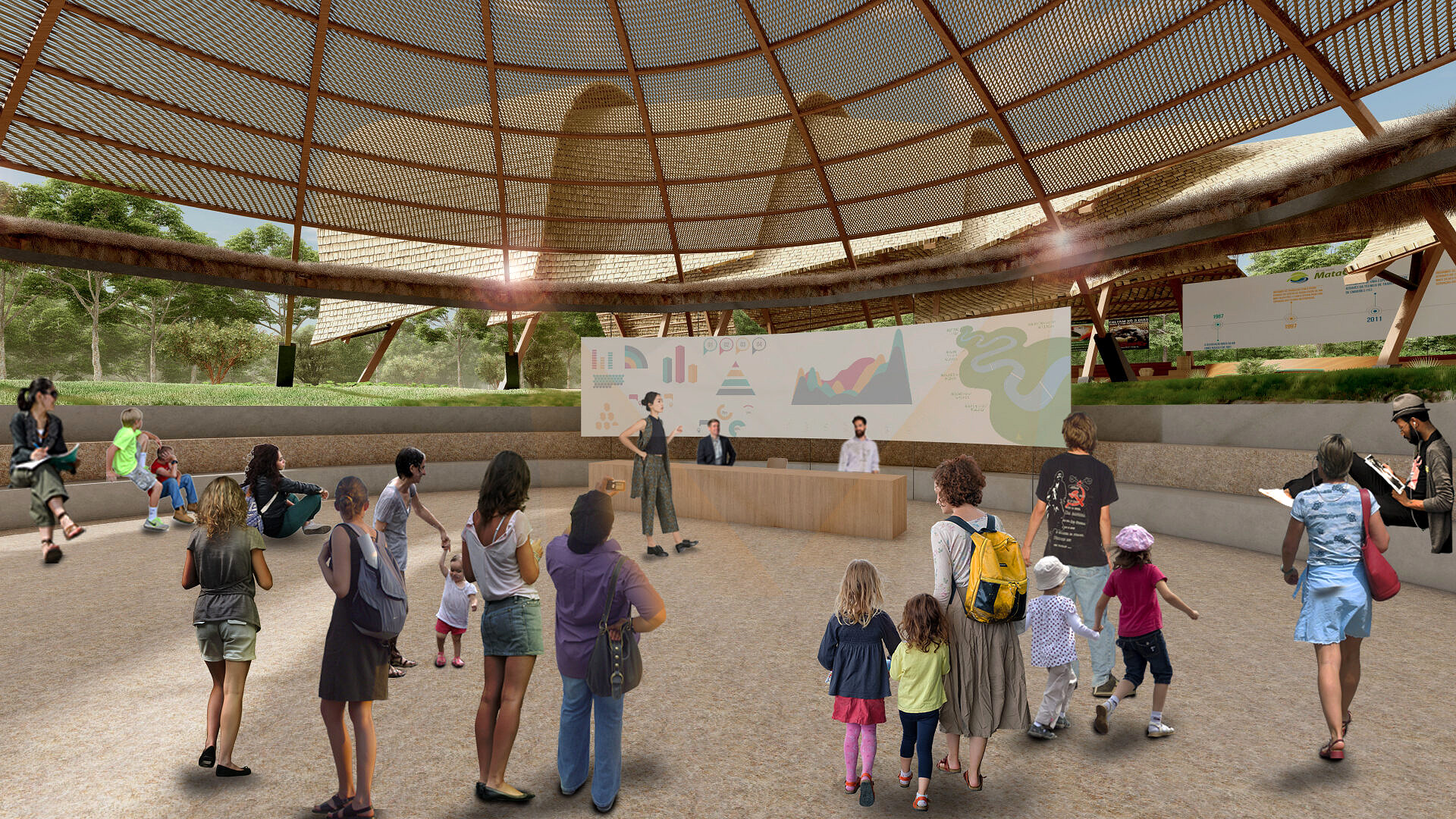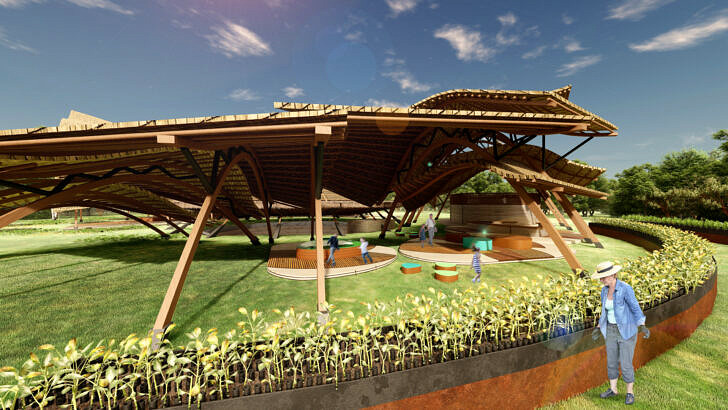 We also plan on installing some long corten steel benches that will serve as containers for seedlings. Children who visit the museum on a school trip will be able to learn about and practice planting seedlings of native species, which will be subsequently taken to reforestation areas.
"This project is a tribute to these professionals who dedicate their lives to such a relevant cause. Through architecture, we attempted to depict their efforts of environmental preservation."
- Ivo Mareines.
It is worth mentioning that all the wood used in this project comes from exotic species planted exclusively for construction purposes.
Combining all of these elements and ideas was a challenge, but it generated a cultural space that is fully integrated with nature, with organic shapes, and that offers new sensations to its visitors.