Year: 2016
Surface: 300m²
Location: Barra Grande
A Belgian client asked us to develop a project in Brazil that could work as a house where he would spend a few months each year and for the rest of the time would be included in the accommodations of Pousada "La Cozinha", owned by one of his Belgian friends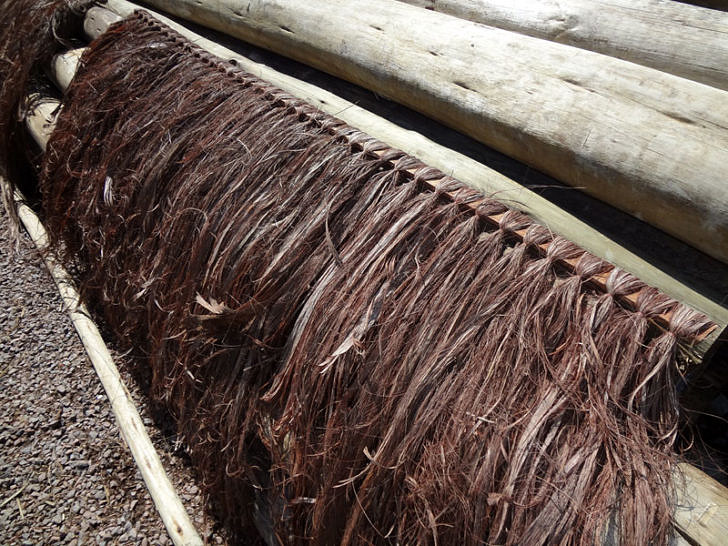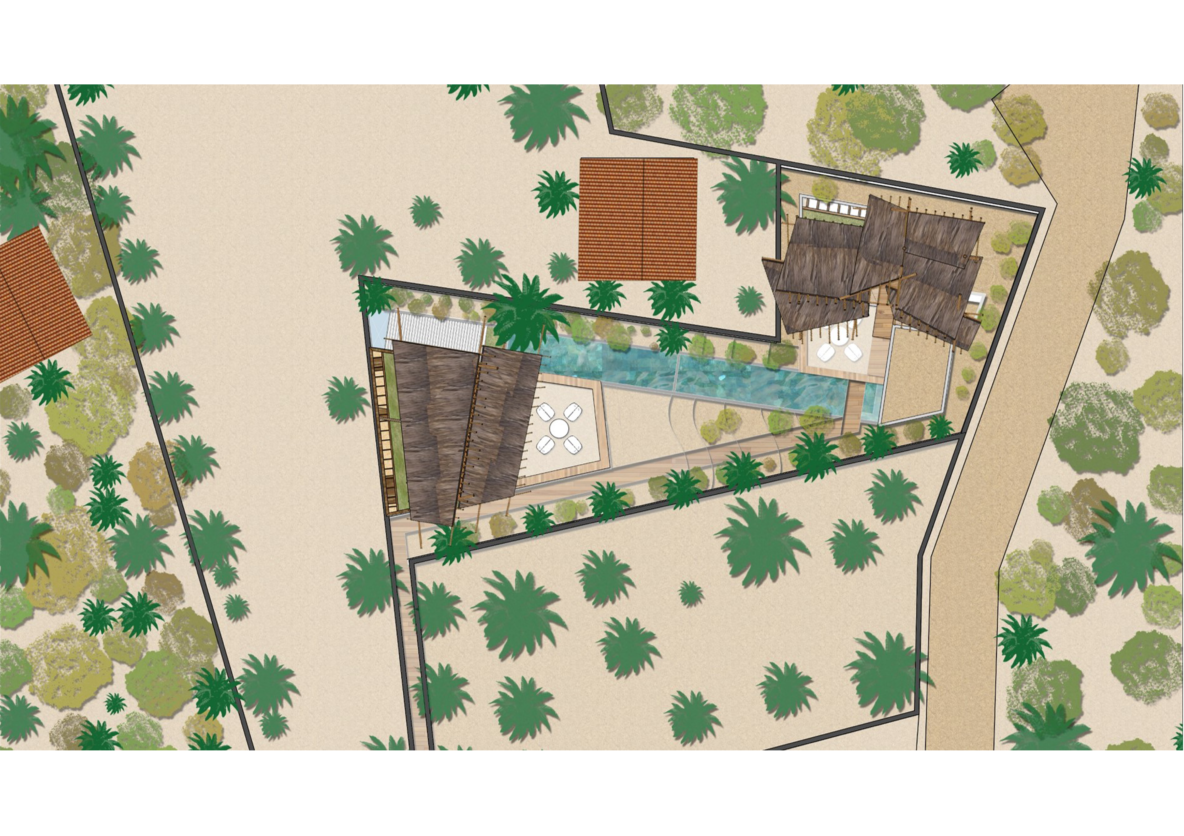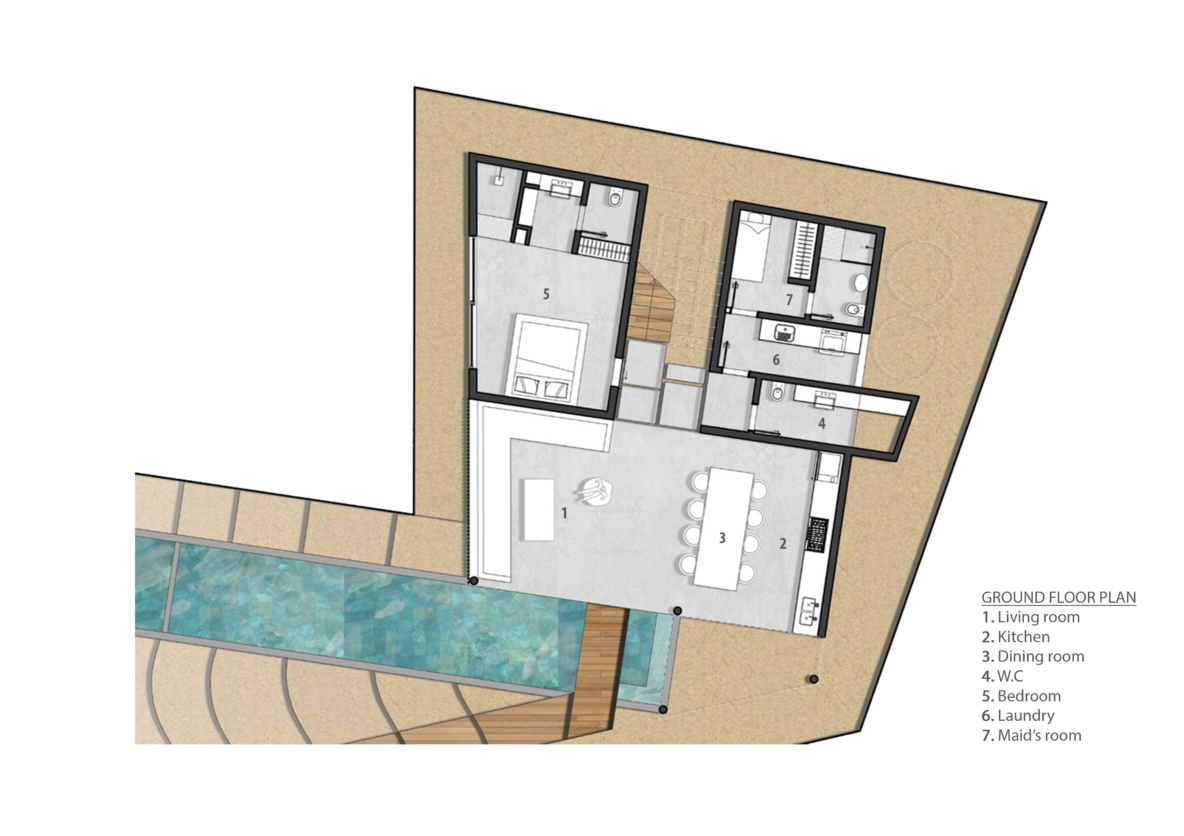 An irregular piece of land in Barra Grande (Piauí) was the starting point for an equally irregular plan and roof. A summerhouse integrated to the landscape and the constructive culture was the "motto" for an architecture comprised of simple and natural elements. The rustic aspect of this house is attained through the piassaba roof as well as the round wood, stone and white brickwork structure, and it is enriched by the work of local artisans. Everything opens and integrates itself, making the covered areas and terraces nearly indistinguishable.
The pool is the connective element; it defines the trajectory and the composition of the different constructive elements.
The success of the house, once ready, led us to create a project for a restaurant-kiosk. This kiosk helped with the rustic and sophisticated atmosphere intended by the "Chef de Cuisine", owner of the Pousada.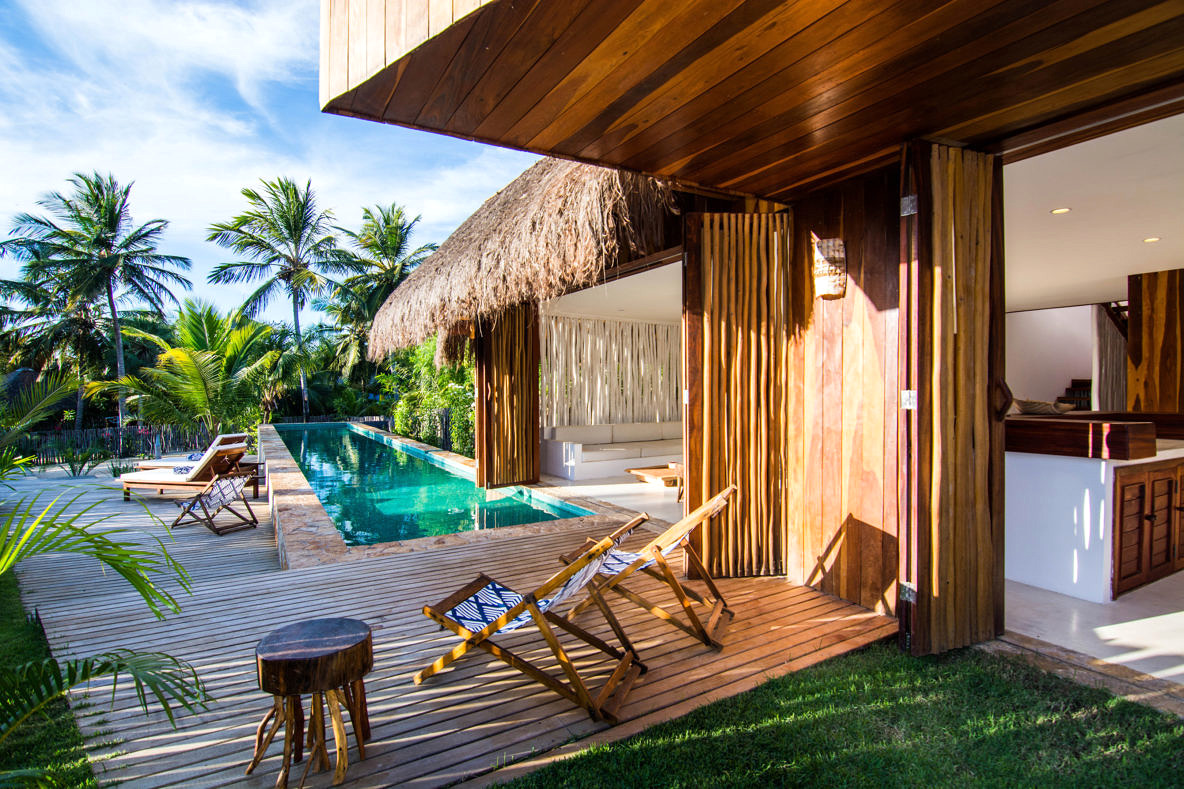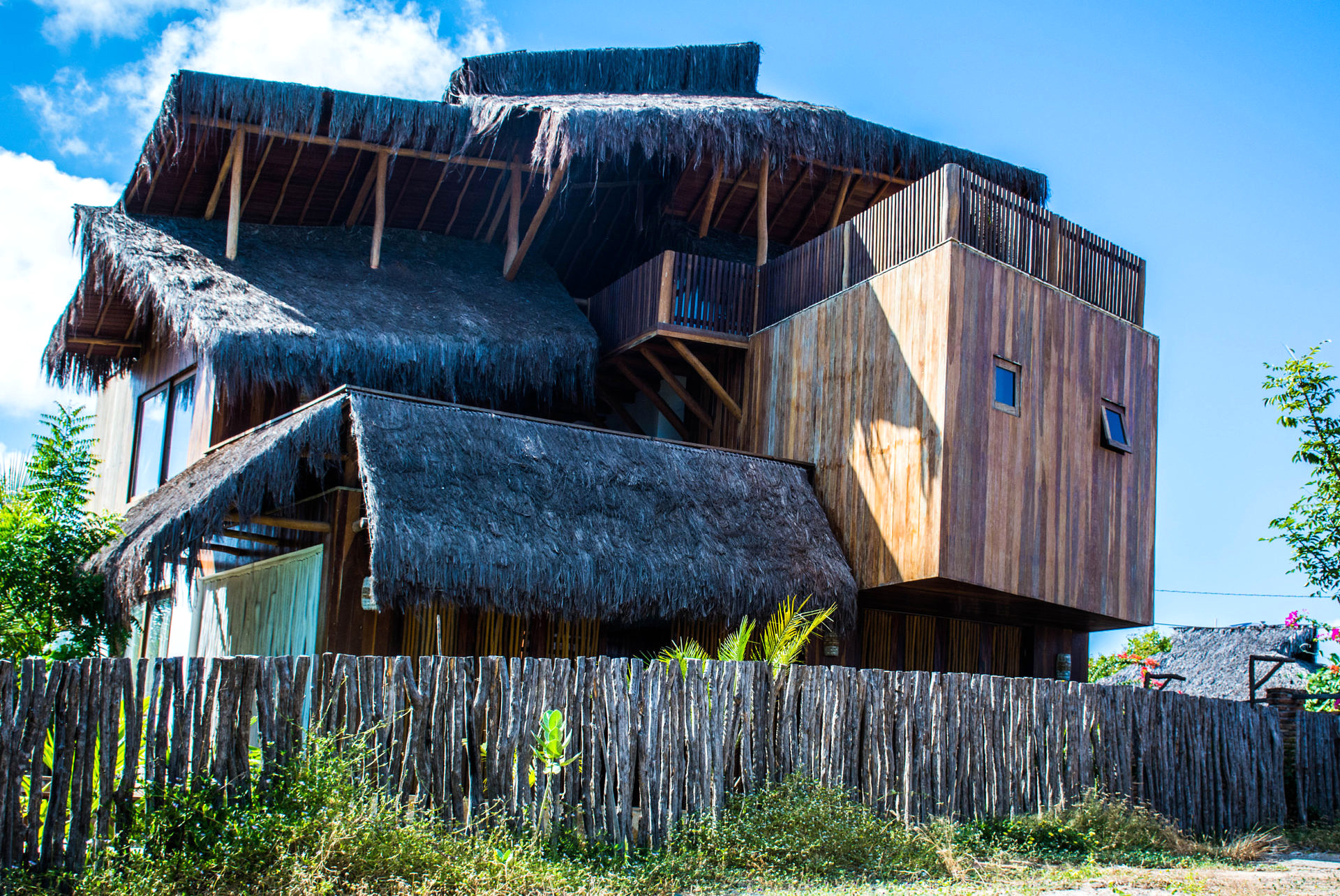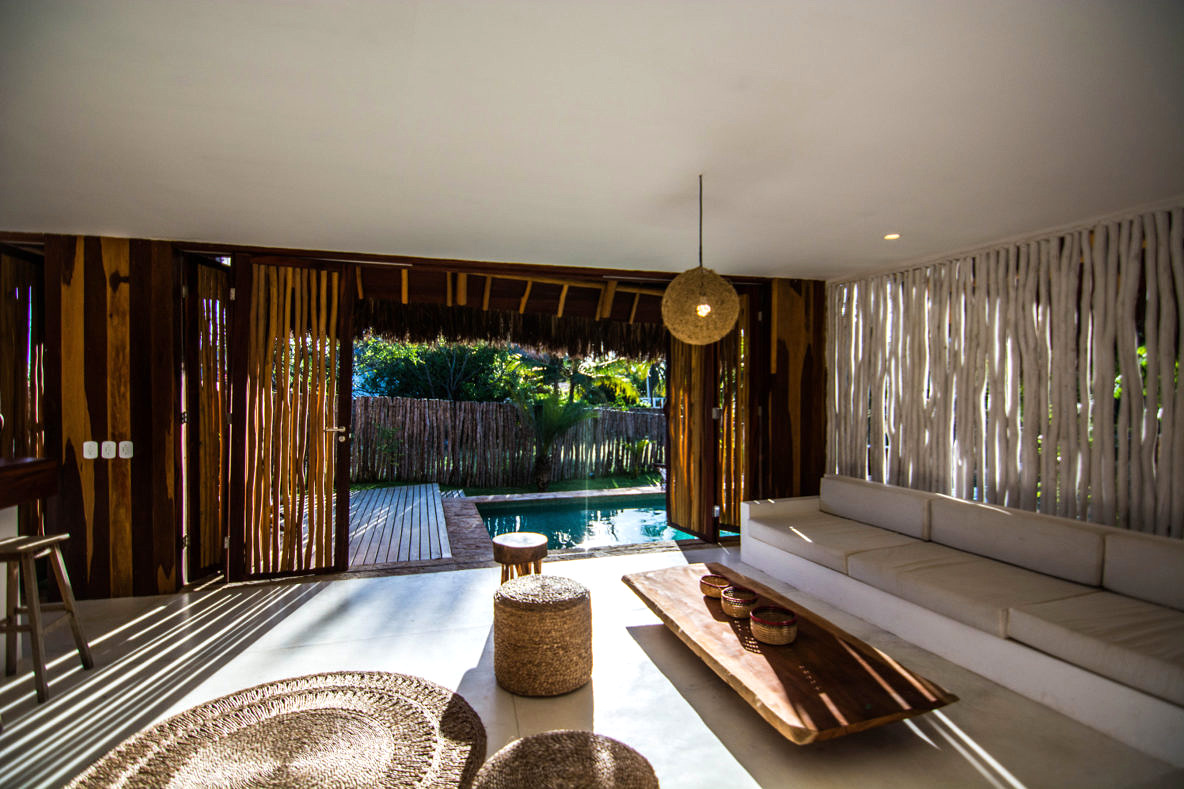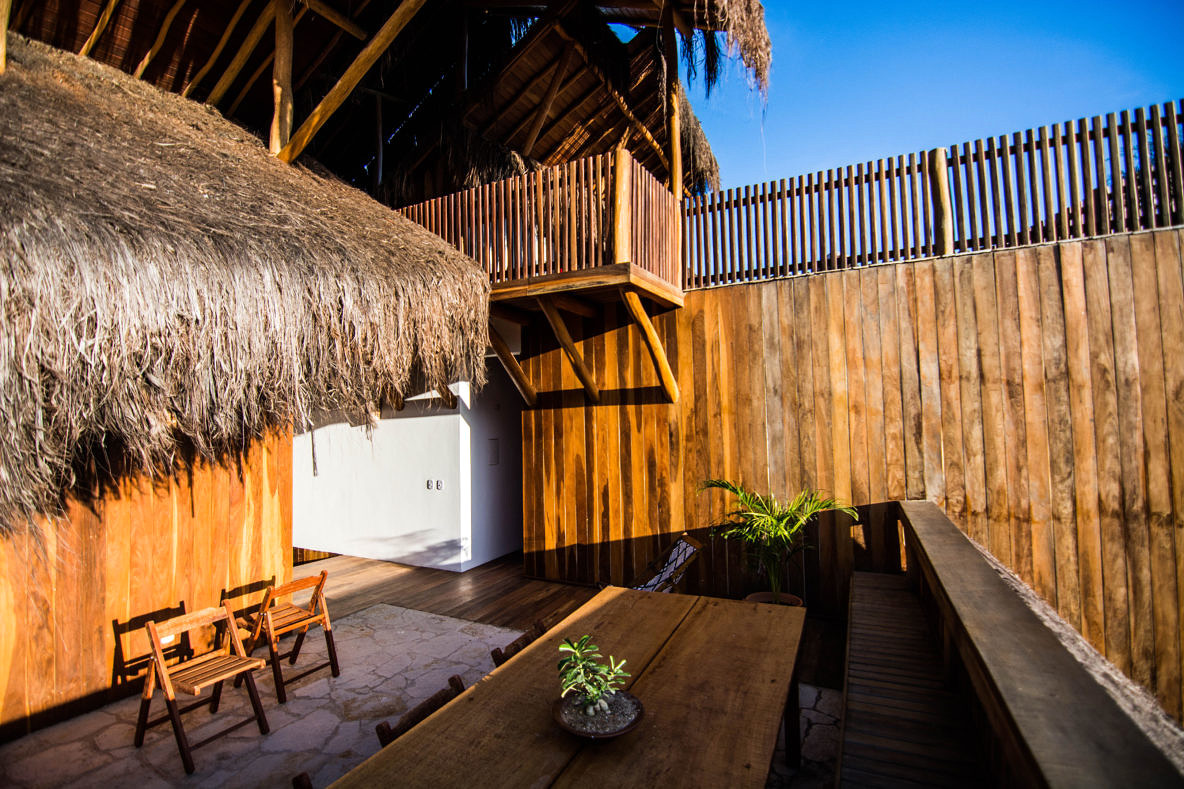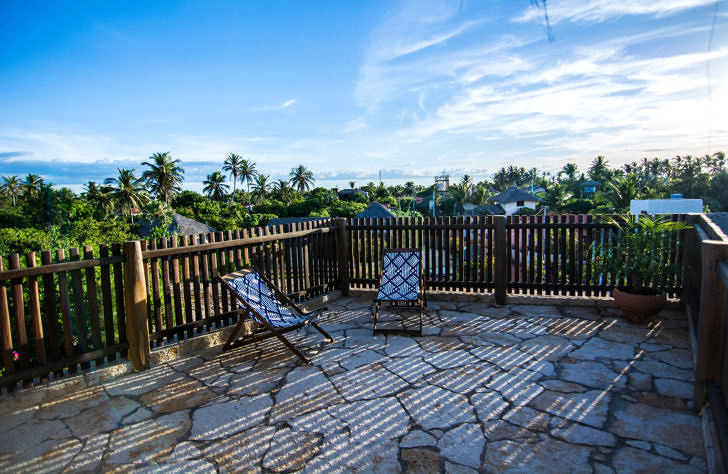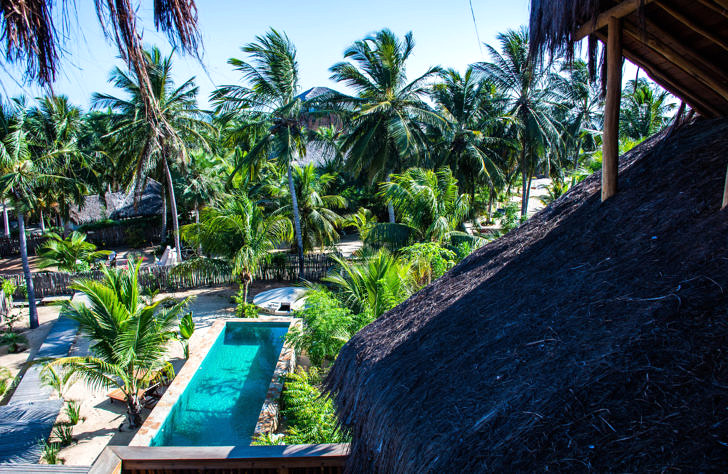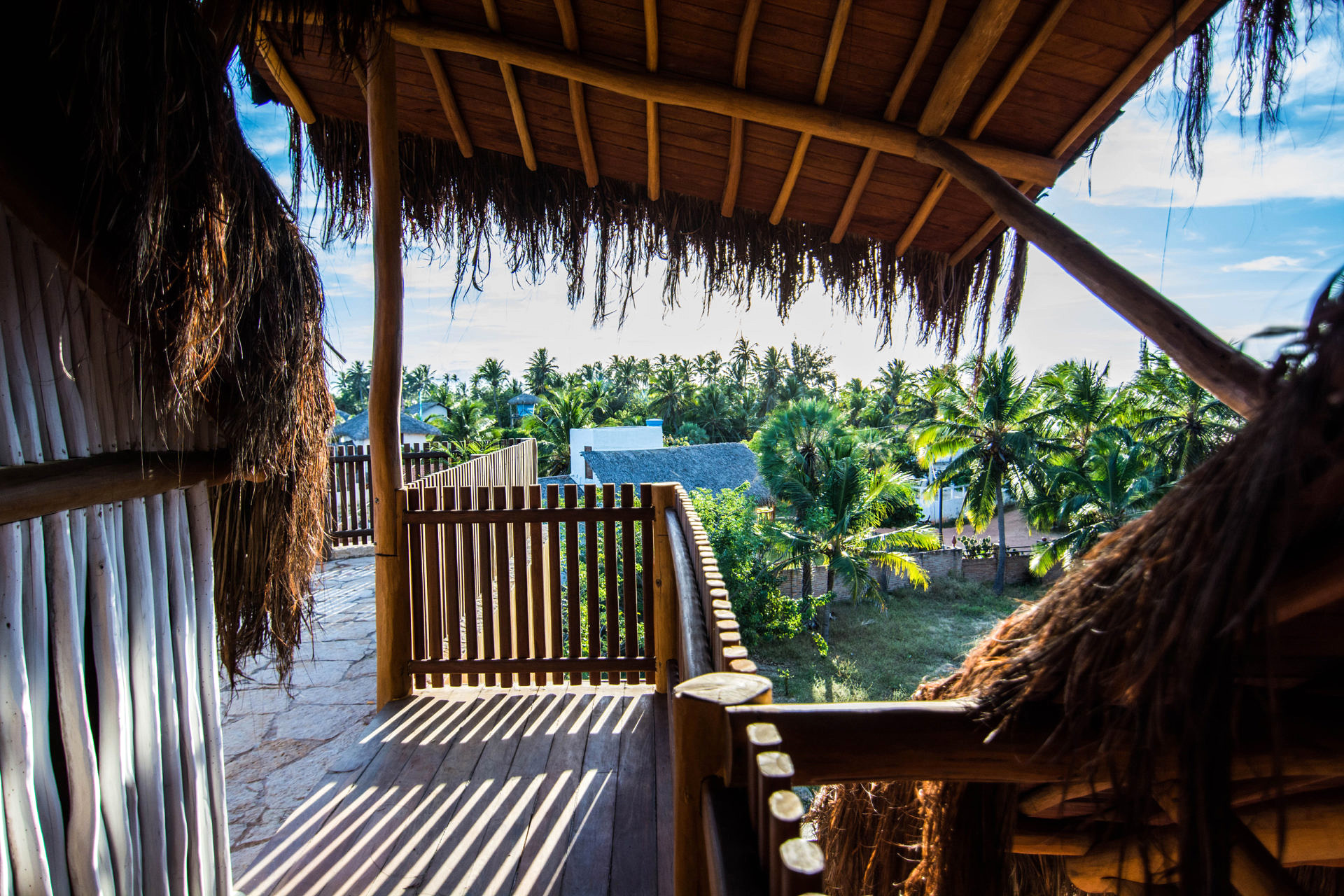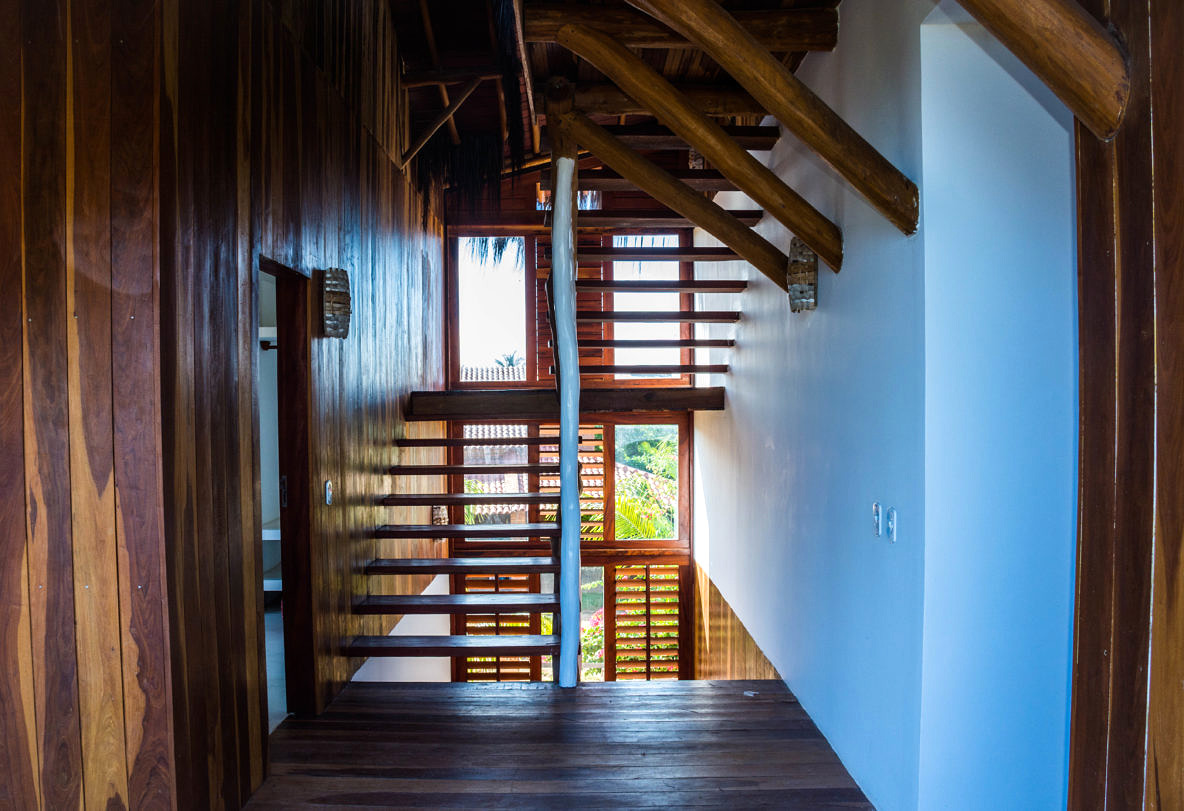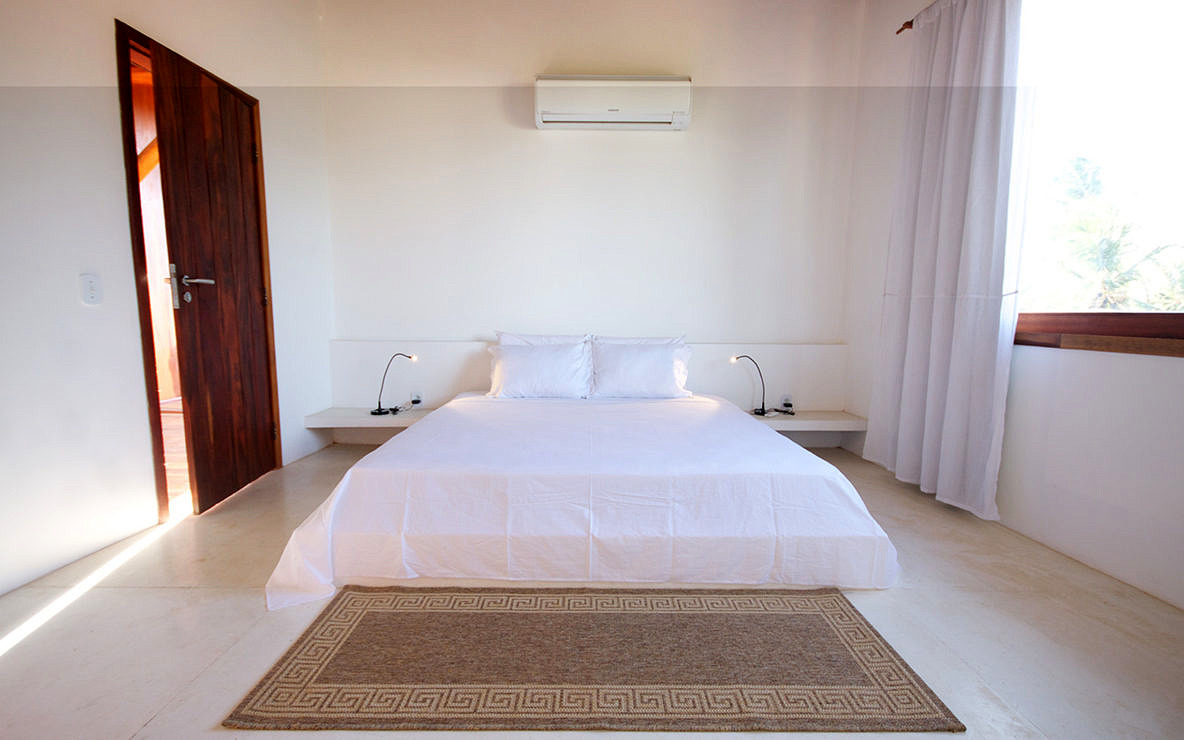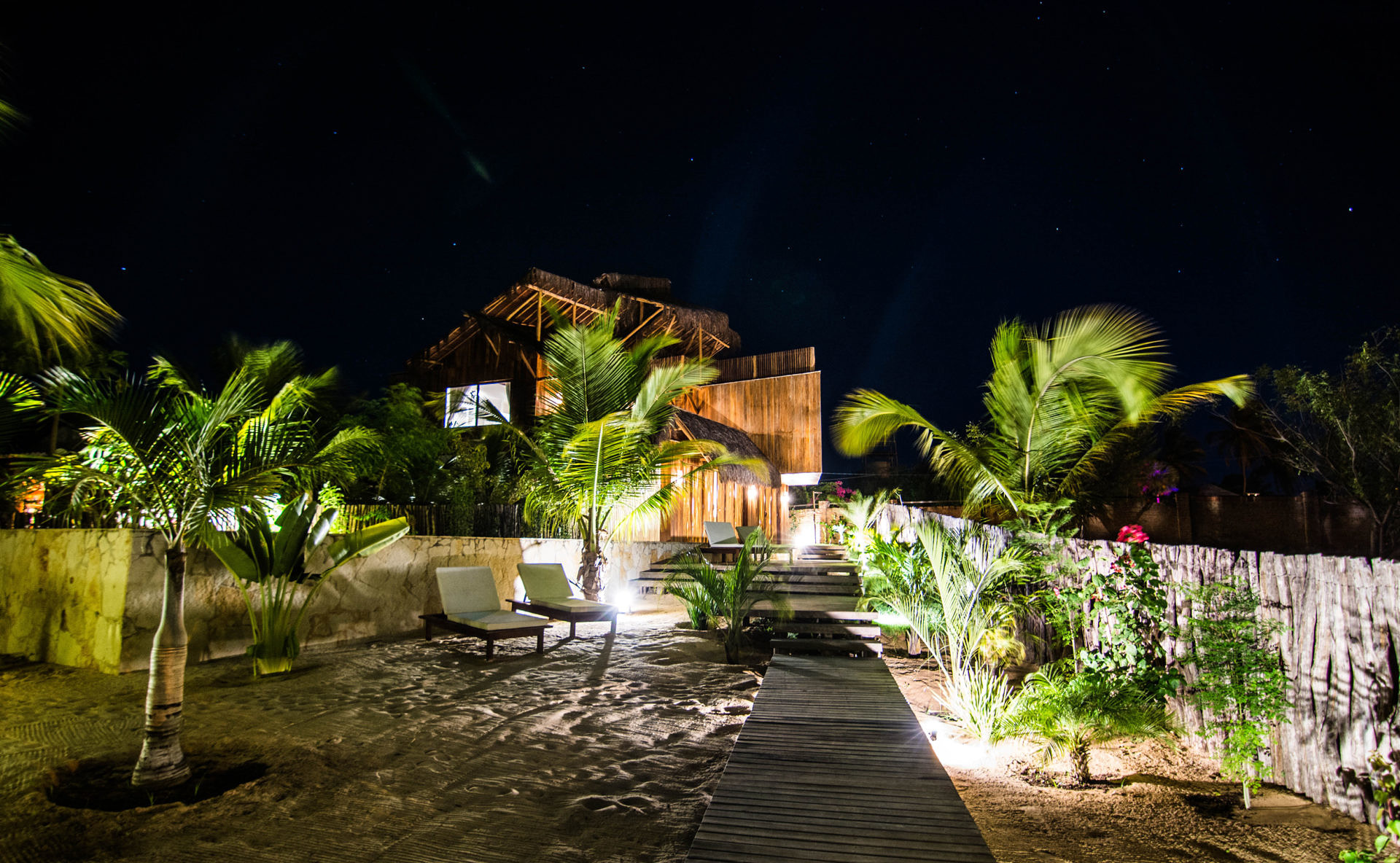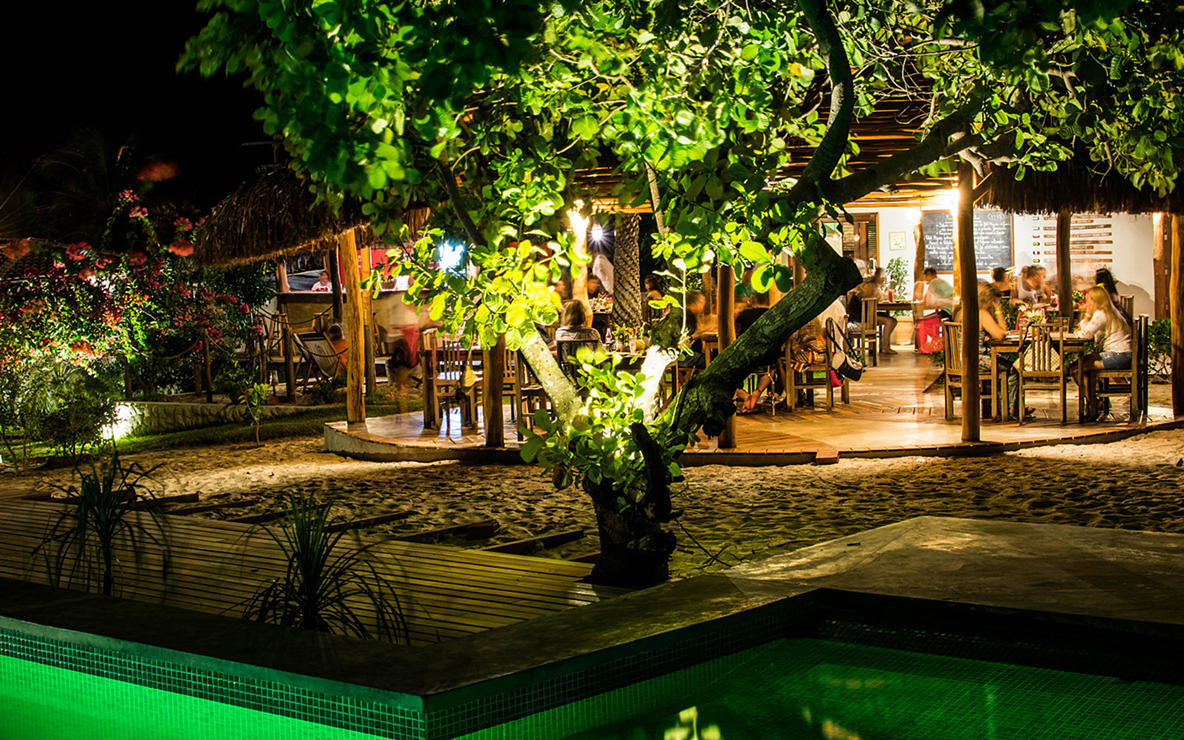 Photographer: Leona Kayá Deckelbaum