Year: 2019
Surface: 2.200m²
Location: Leblon, Rio de Janeiro
Exclusive and refined
When the French real-estate developer contacted us in search of a project for one of the last available spaces on Leblon's beach, they requested an exclusive and refined building.
We prefer open and multifunctional atmospheres to the traditional compartmentalization.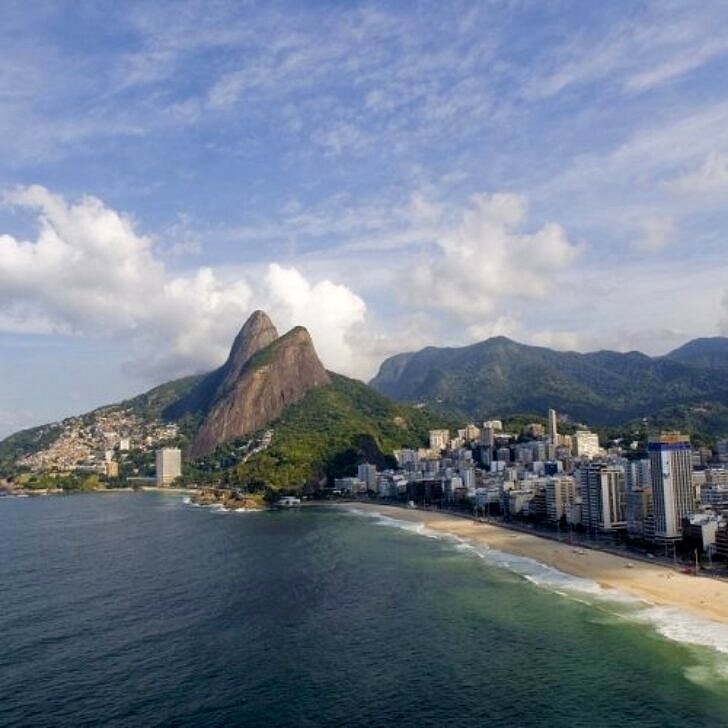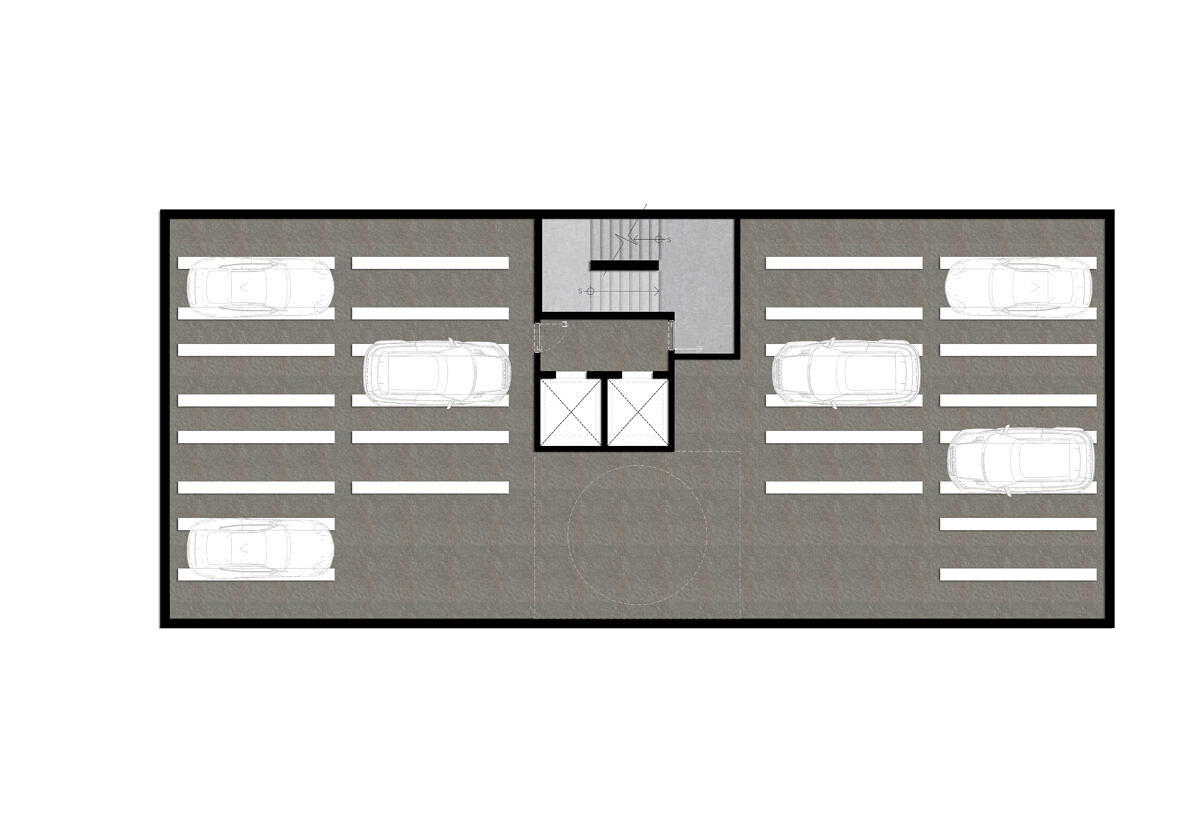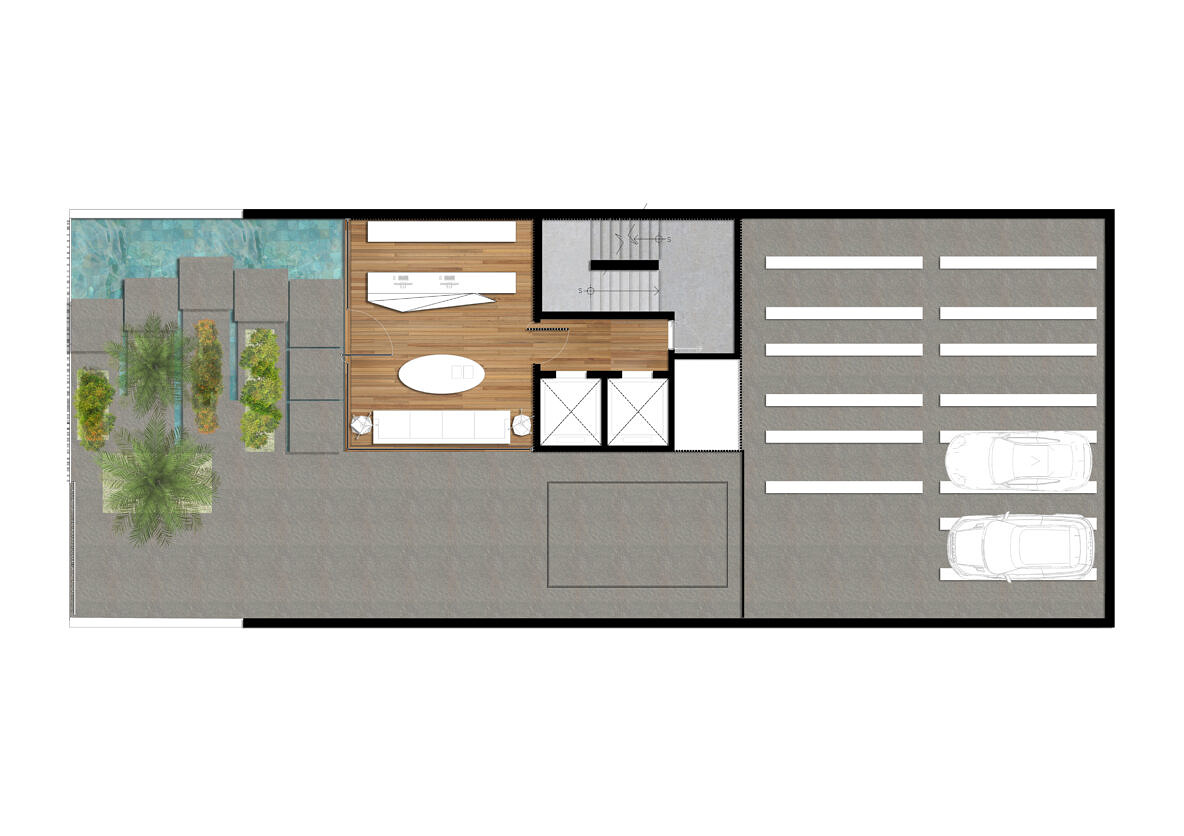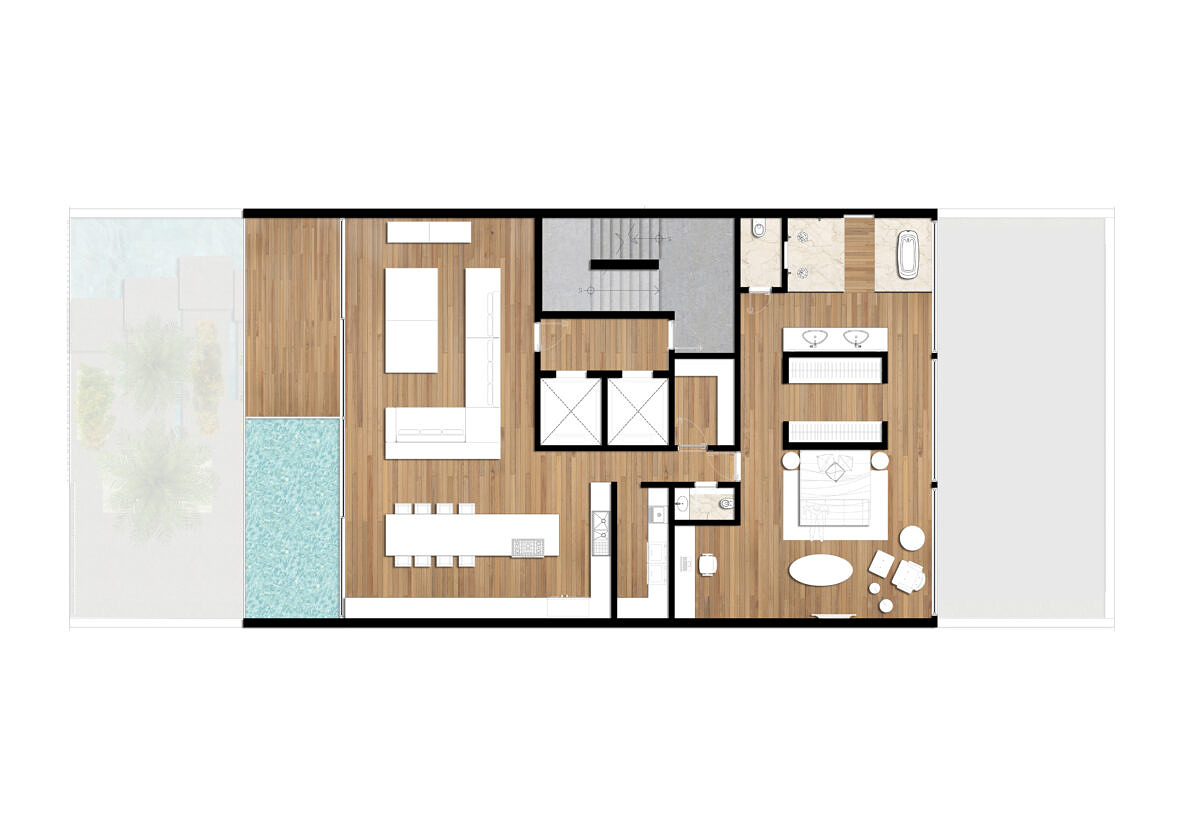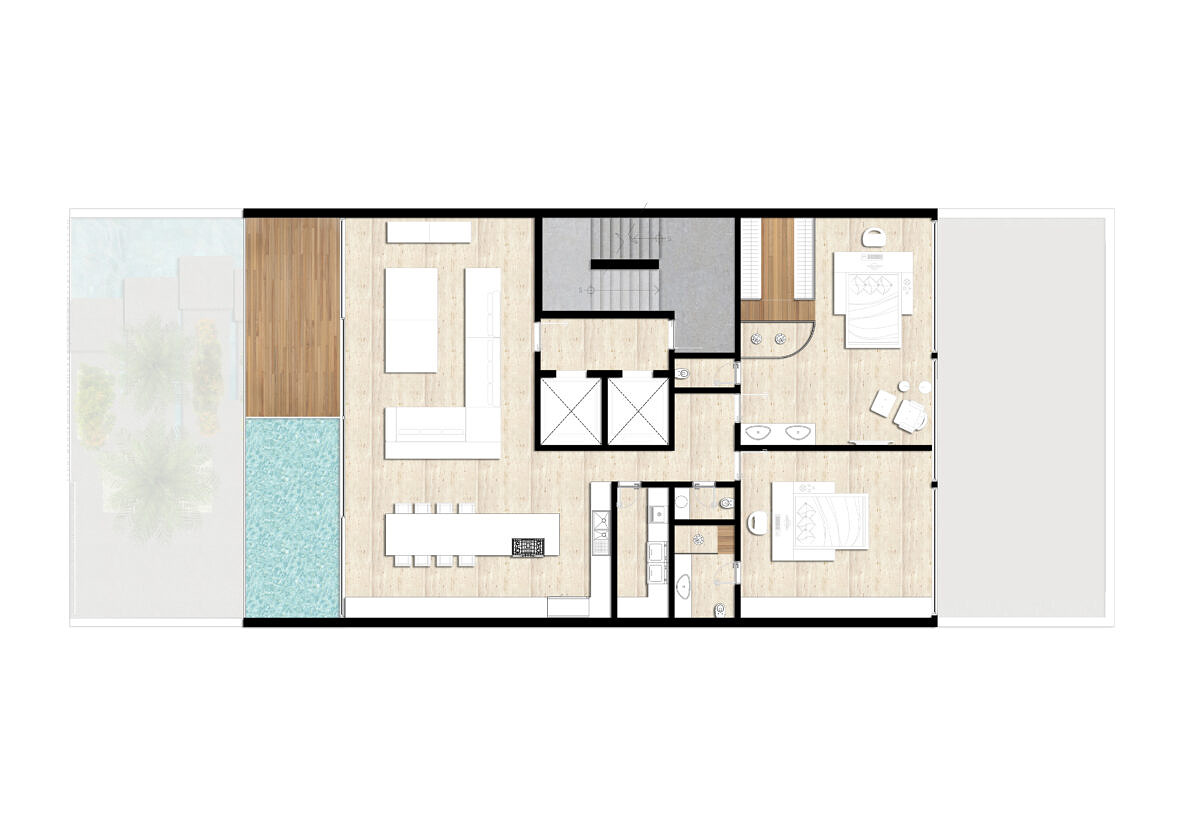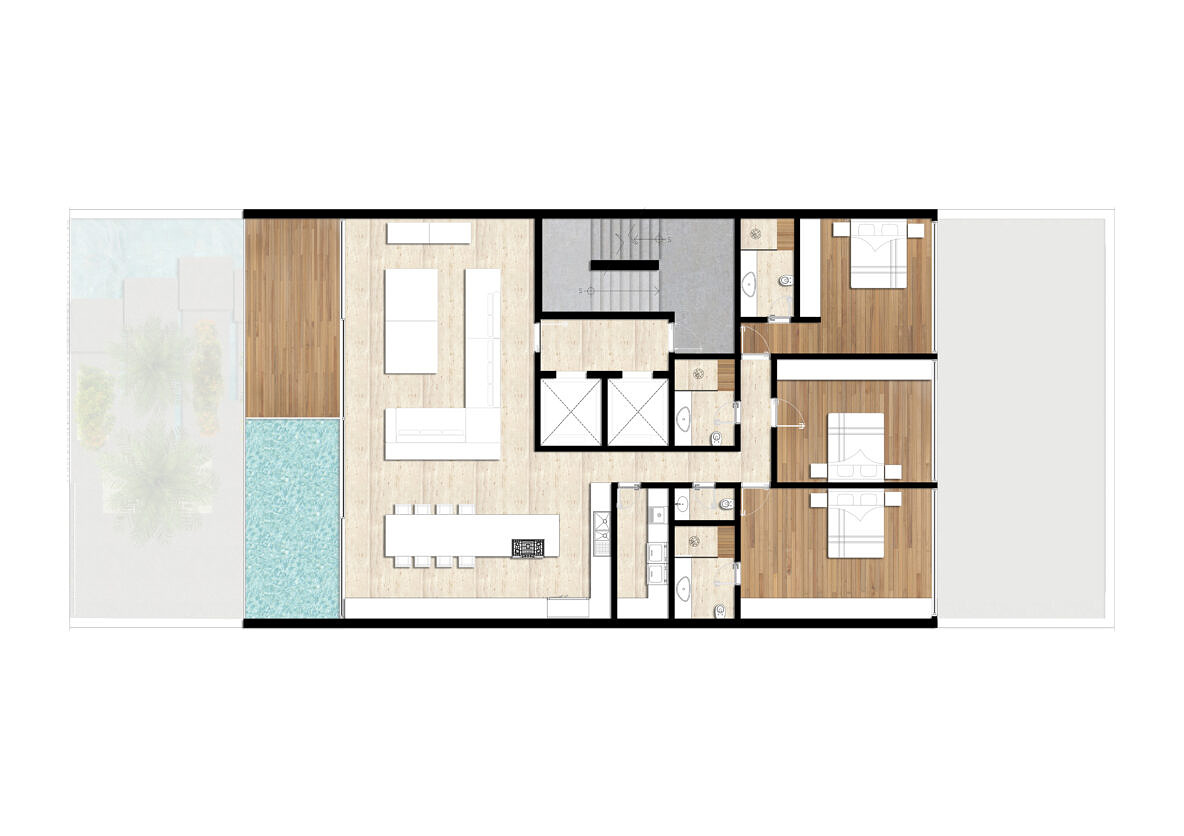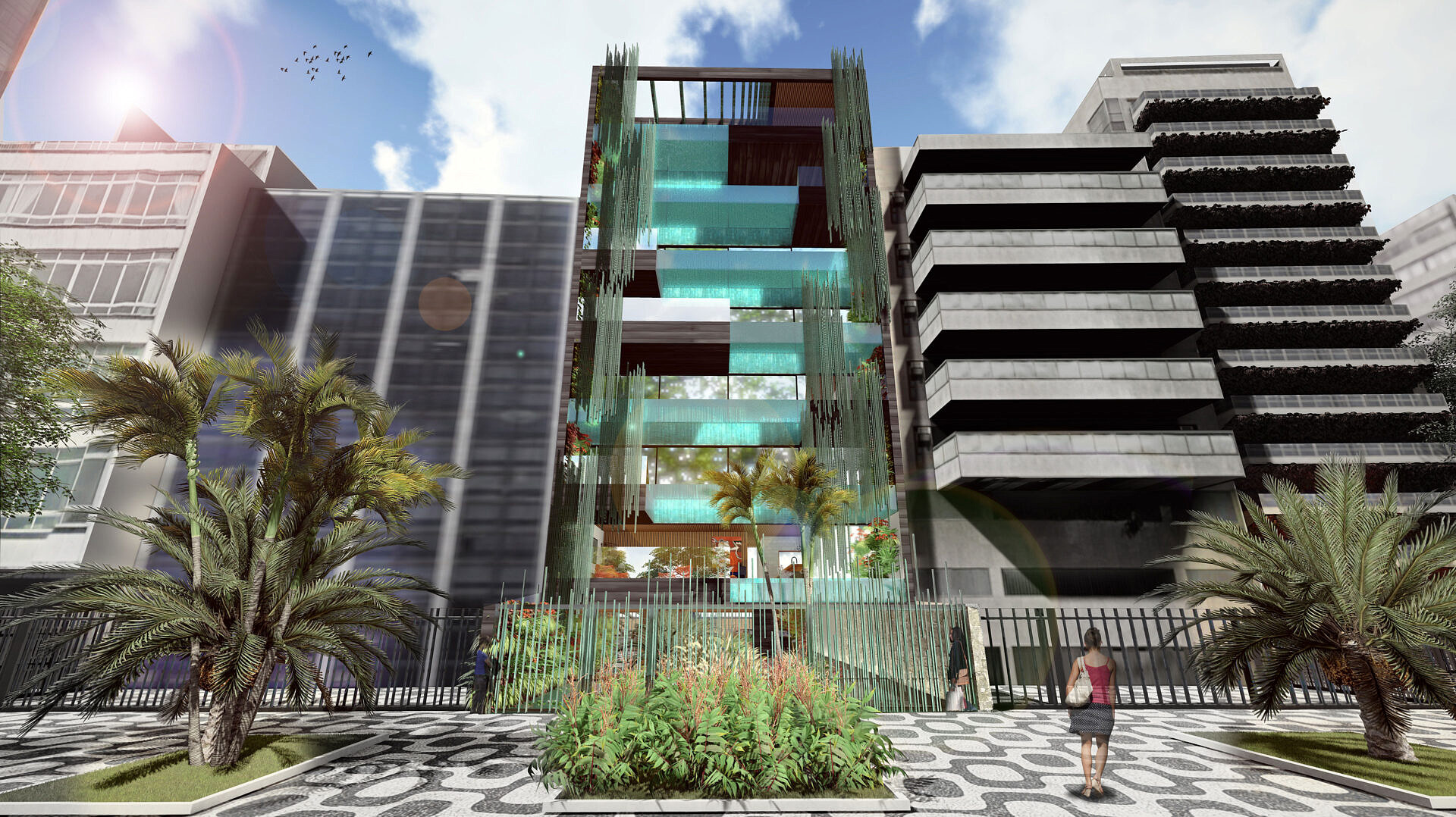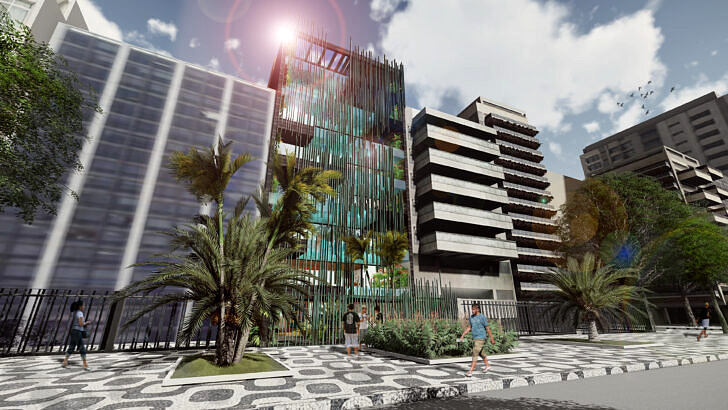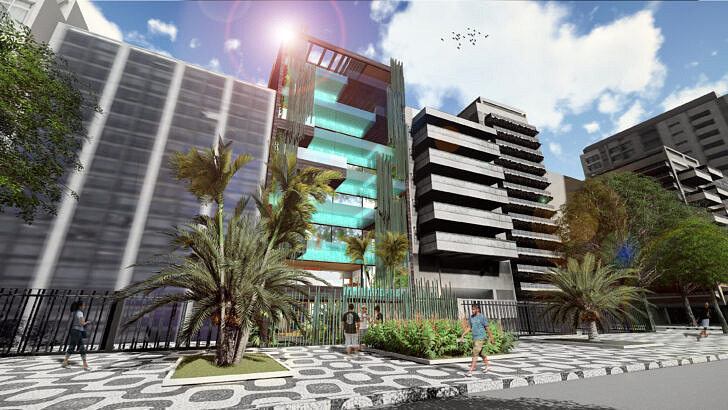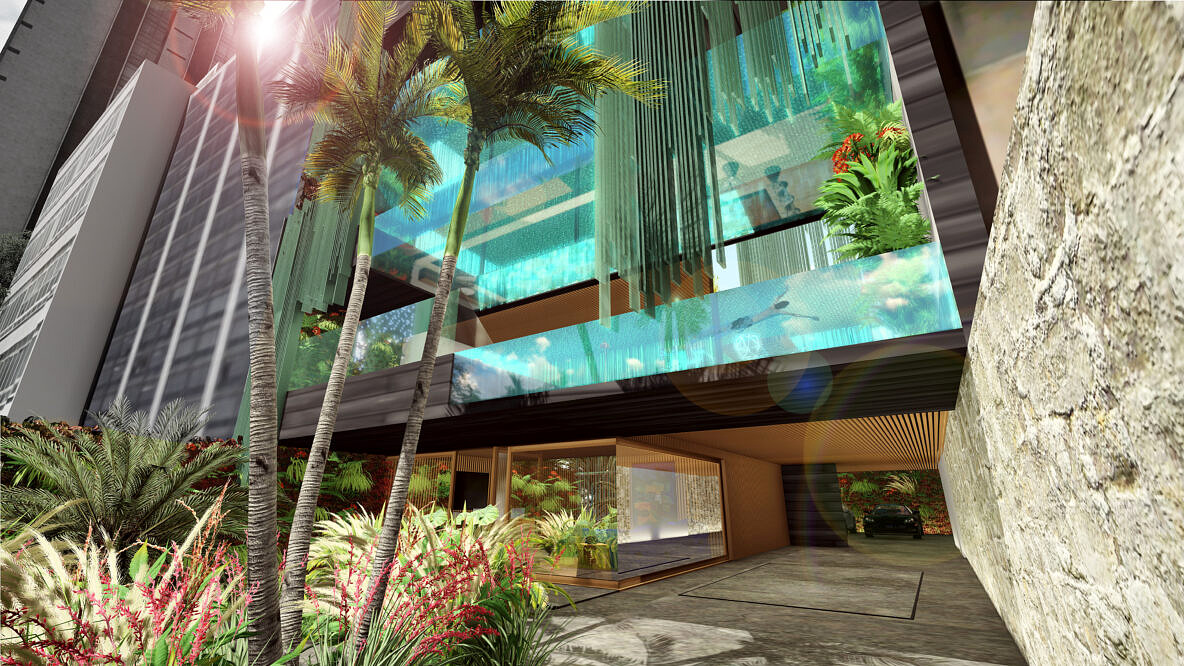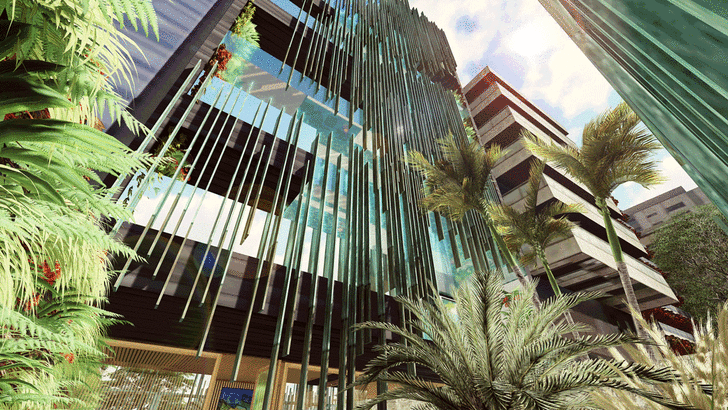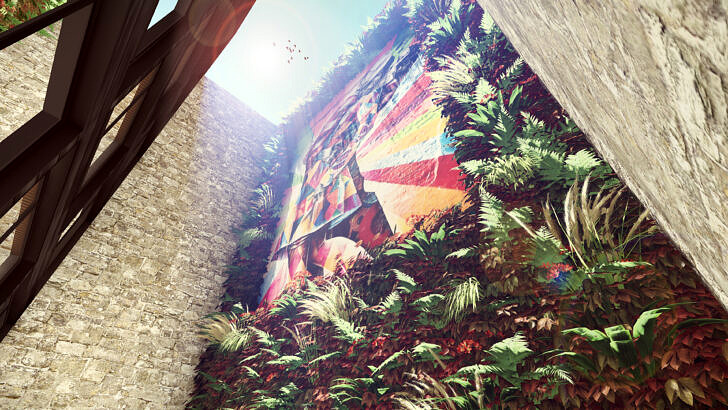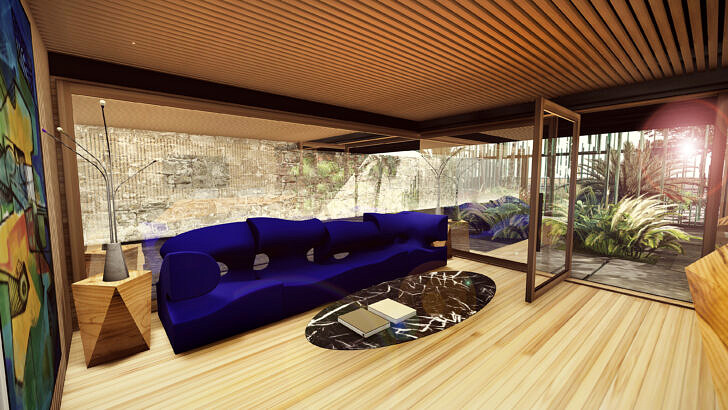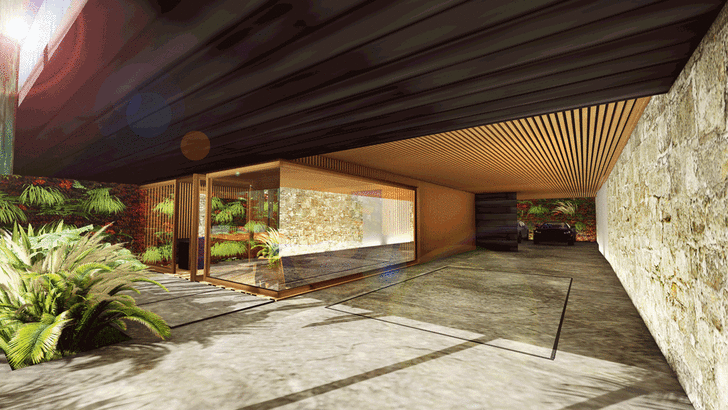 All floors have a swimming pool with a glass base and side wall, which gives the whole
building the feeling of constantly moving though water and shadow. This kinetic facade is
complemented in the vast apartments with the help of brise-soleils and big glass panes,
which, besides offering the proper protection, can become a huge terrace overlooking the
ocean, once opened.
The building's aspect is complemented by an immense green wall and a big artistic mural.
The materials employed, such as copper, zinc and glass, are greatly abrasion-resistant.
On the top floor we have photovoltaic panels, rainwater harvesting and solar heaters along with automation, thus completing a series of initiatives aiming at the building's sustainability.
The interior environments are ready to celebrate life in one of the trendiest beaches of Rio.