Year: 2020
Surface: 1.571,27 m2
Location: Município de Itarema, CE, Brasil
The sails of Guajirú will go out wandering
Guajirú island, in Ceará State, is one of the best places in the world for kite-surfing. Aside from the ocean, a 5km lagoon is formed, perfect for learning and training. Trade winds blow all year long and ensure a spectacle of floating sails. The sand dunes meet the ocean amidst countless palm trees.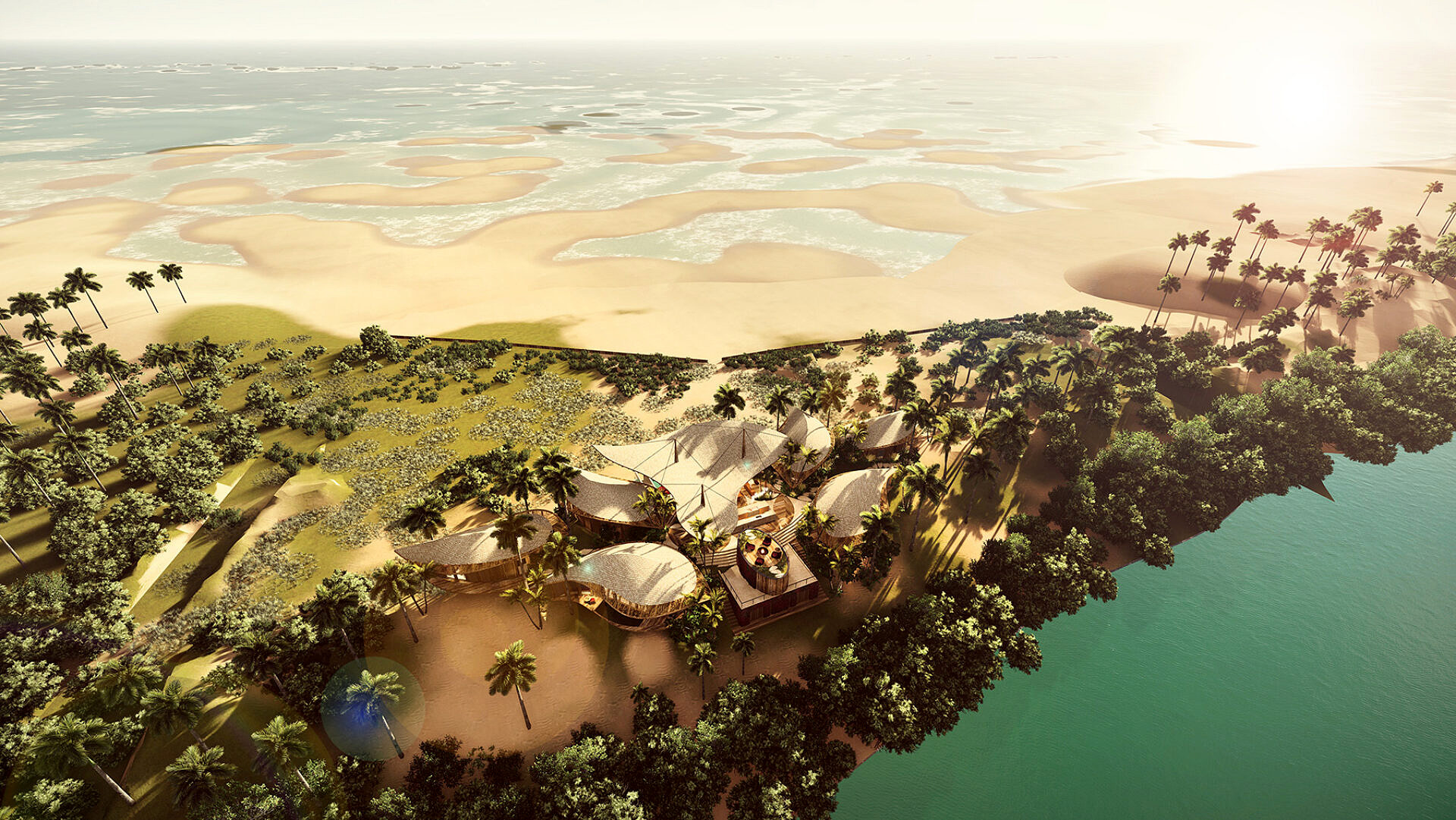 It was in this idyllic setting that we designed our sails. They will harbor all social and private activities. In the wind, at the top of the hill, users will have a 360º view of the ocean, the beach, the lagoon, and the beautiful vegetation. It is a changing setting, for with each tide new spaces, islands and landscapes are created. The house respects these changes. The breeze flows through all the rooms. Protection from the wind comes from orientation and geometry rather than from walls that divide the world.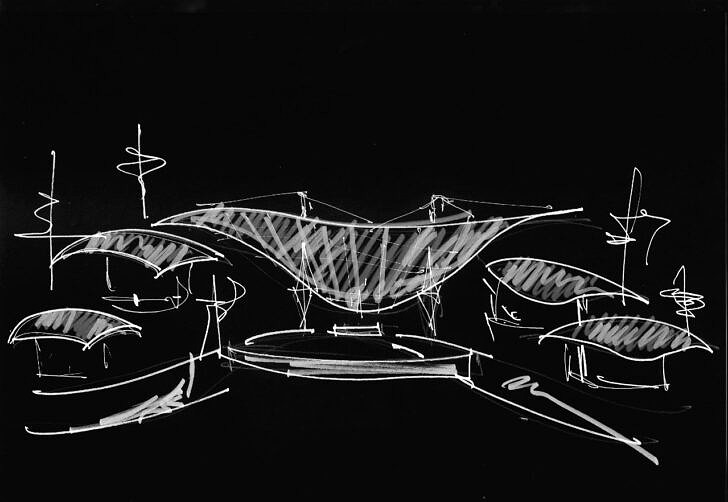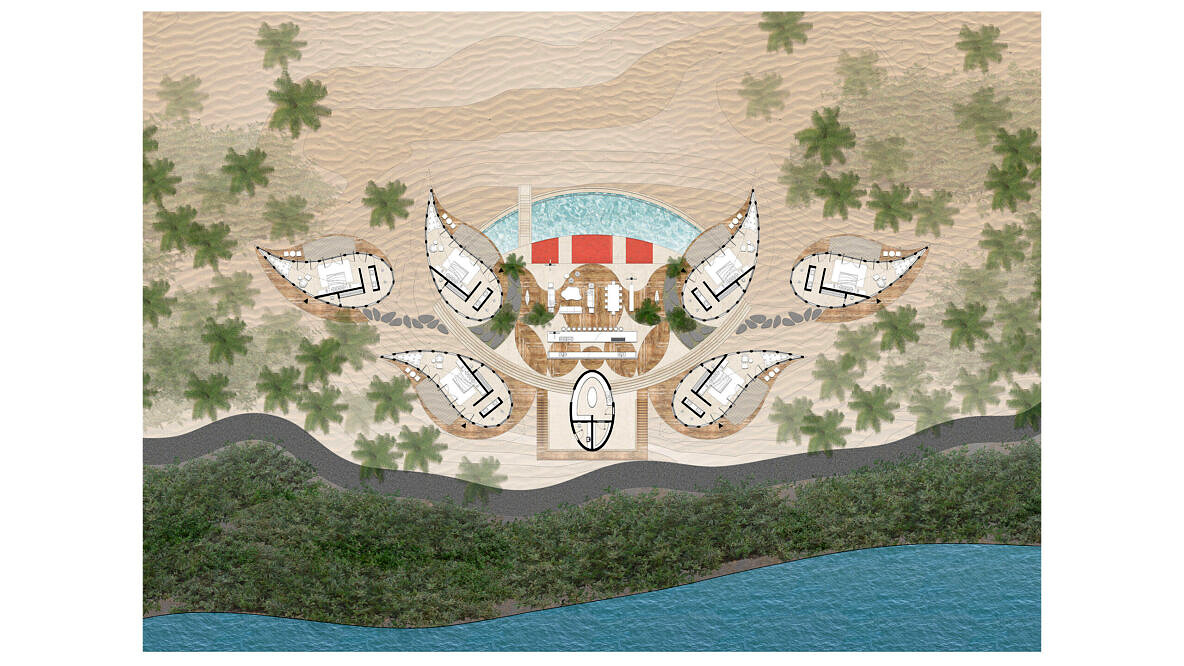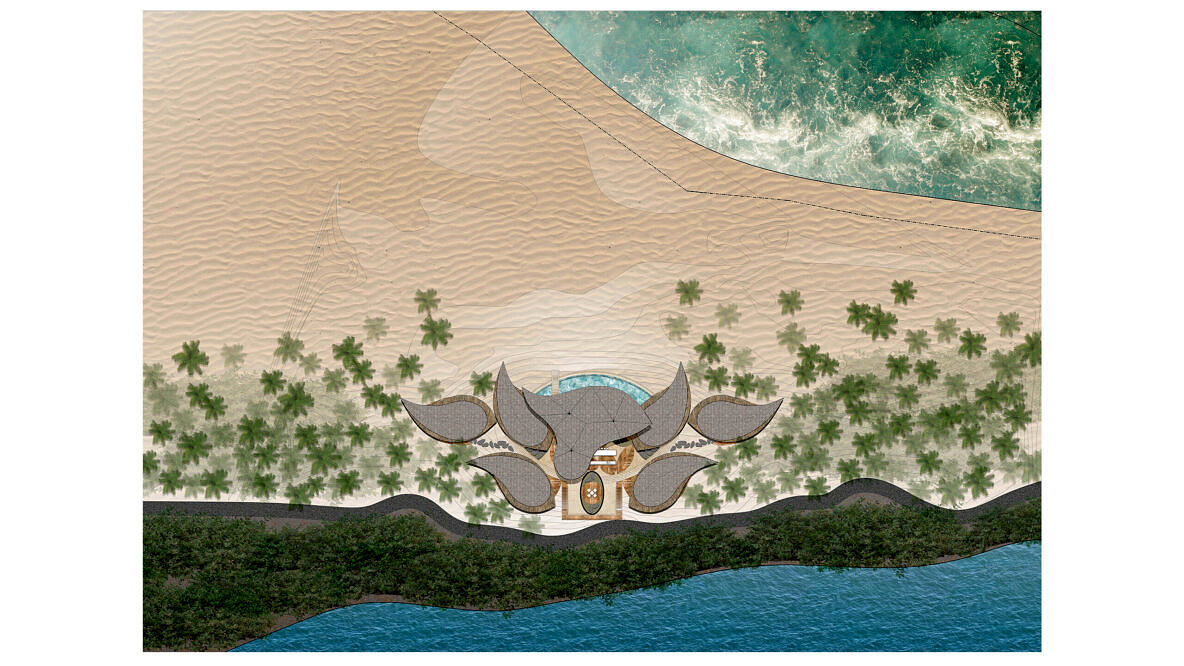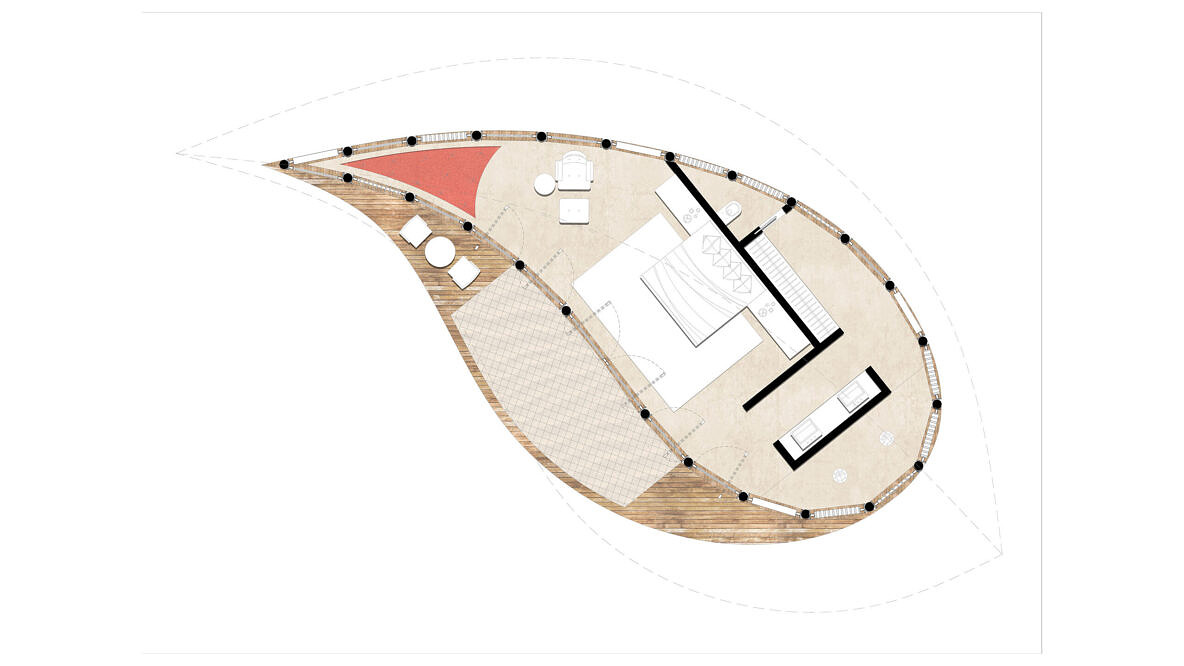 Materials used were the most sustainable, such as glued laminated pine wood, braided bamboo linings, soil-cement and reused materials, like the pole crossheads.
Local craftwork and know-how will be present in each frame and light fixture, in the finishes and furniture of the house.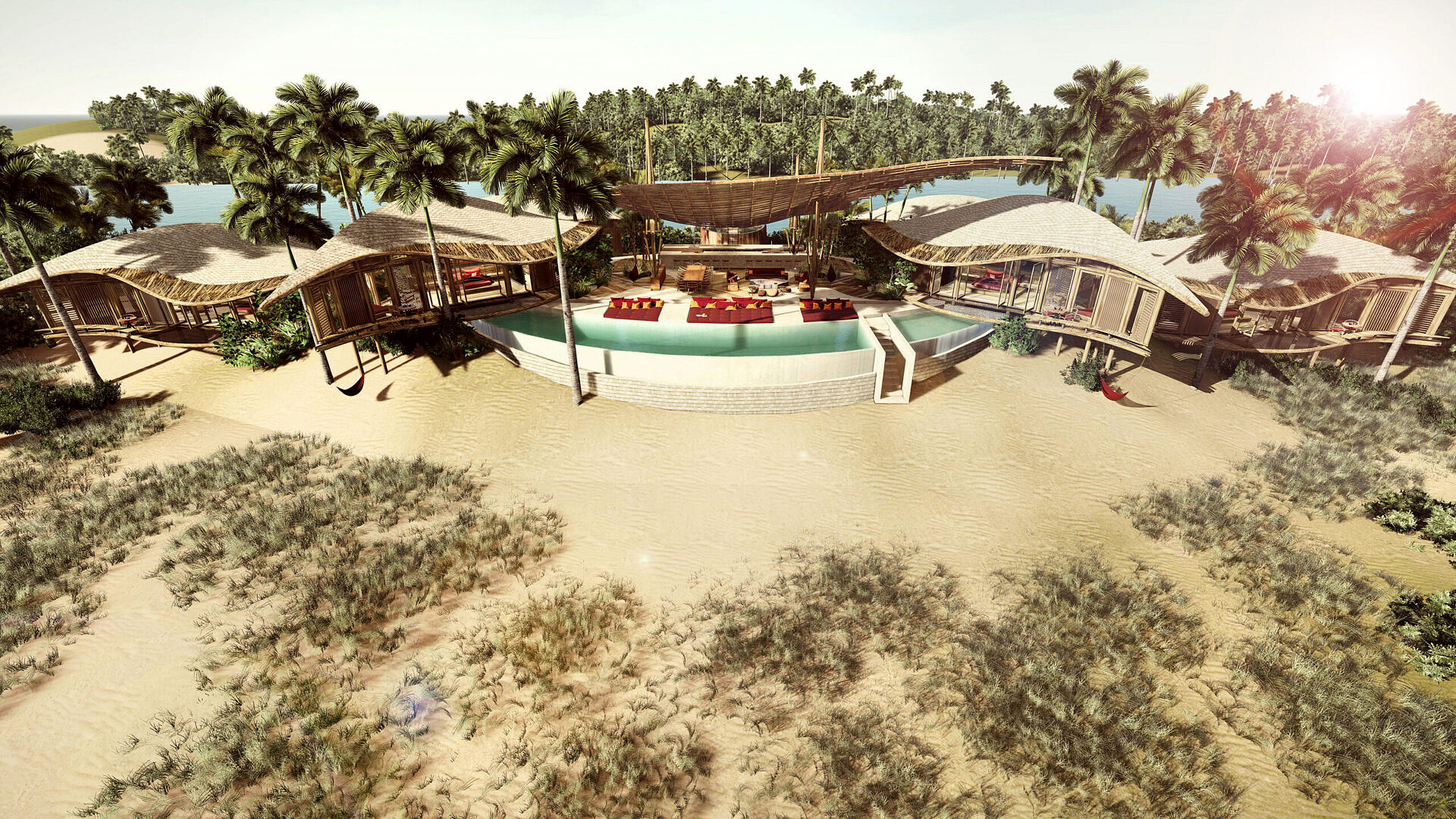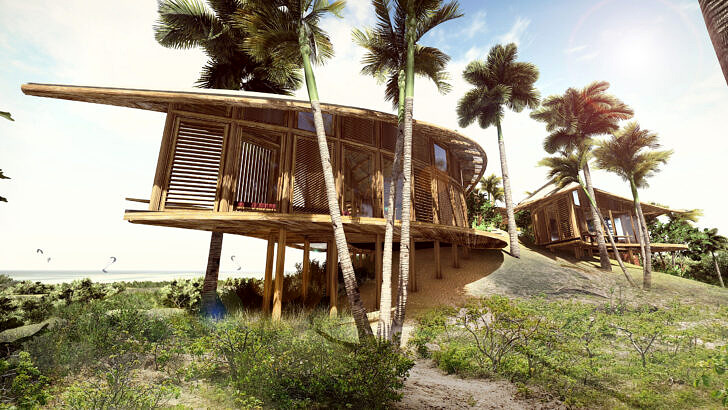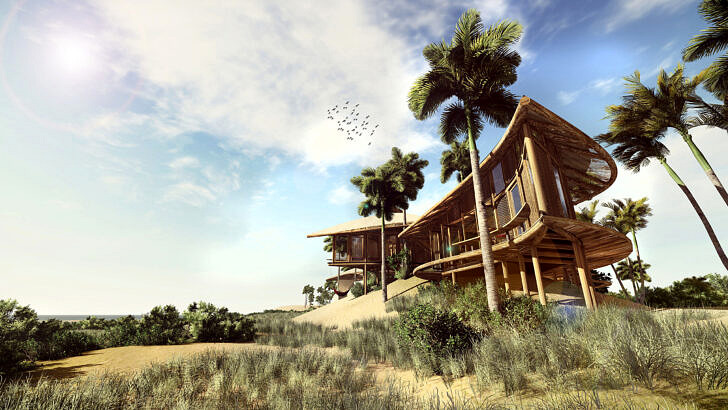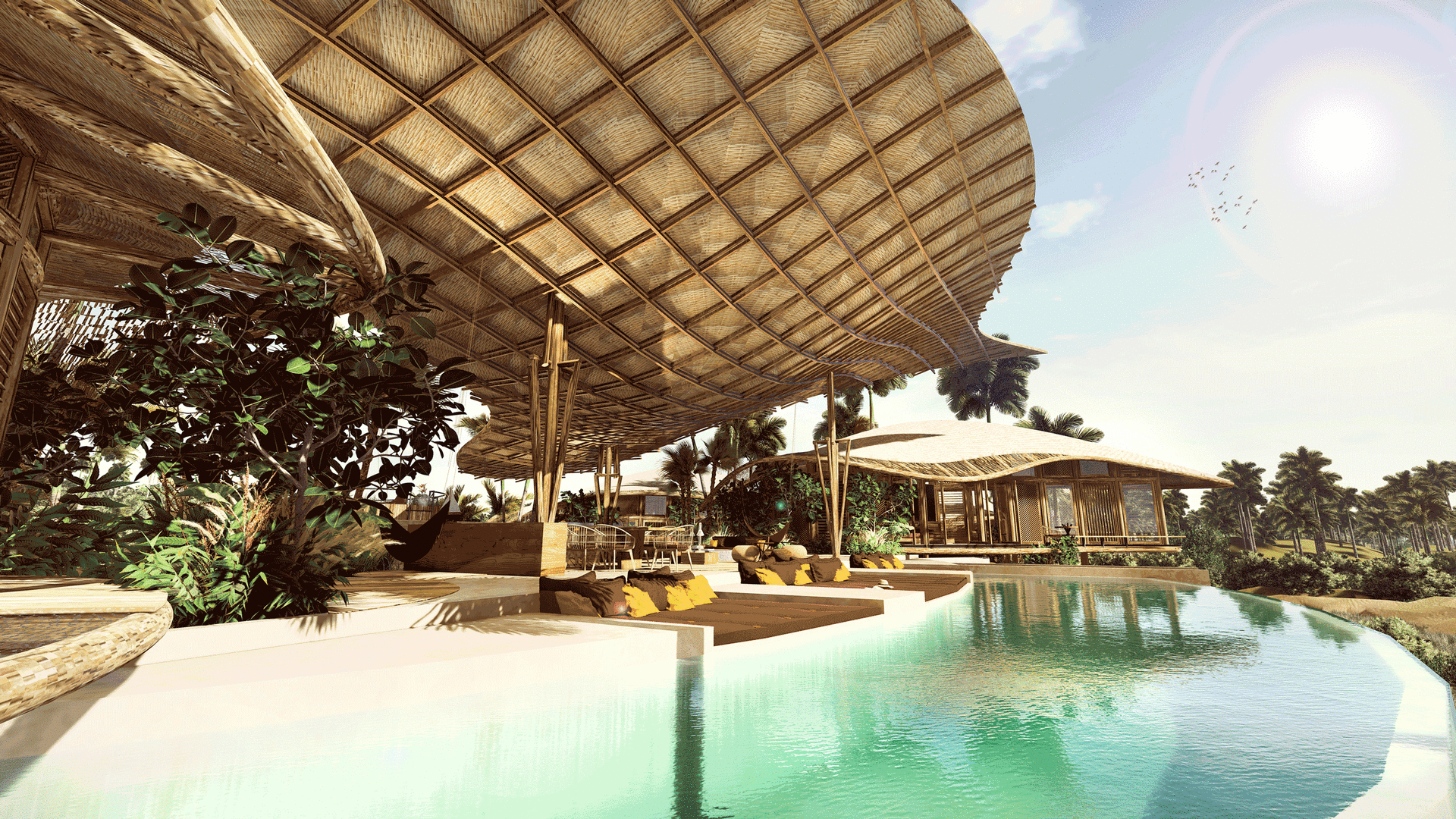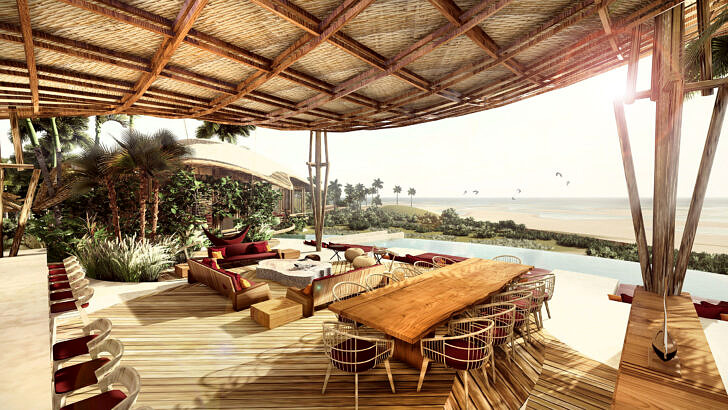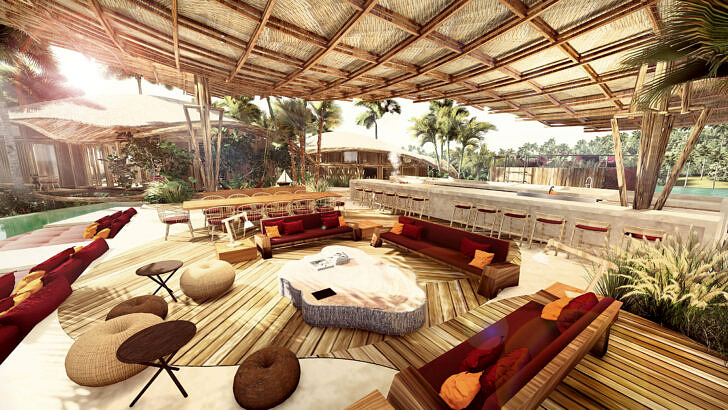 "The sails of Mucuripe
Will go out fishing
I will send my sorrows
To the deep waters of the sea"
Fagner and Belchior