Year: 2016
Surface: 4.871m²
Location: Jericoacoara
The dunes resort
This project was inspired by the dunes of Jericoacoara. The curvilinear movements follow nature.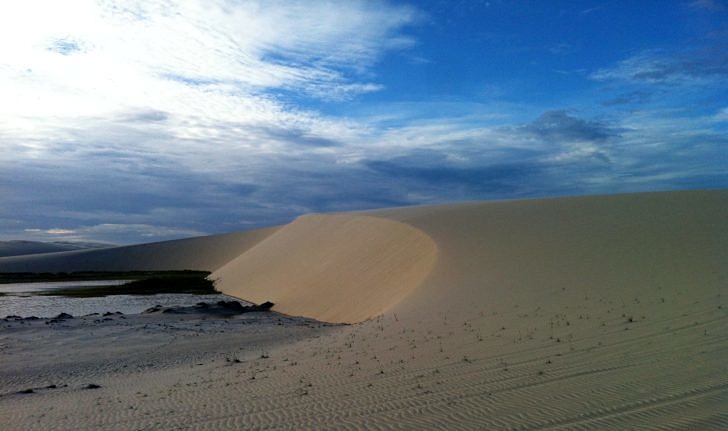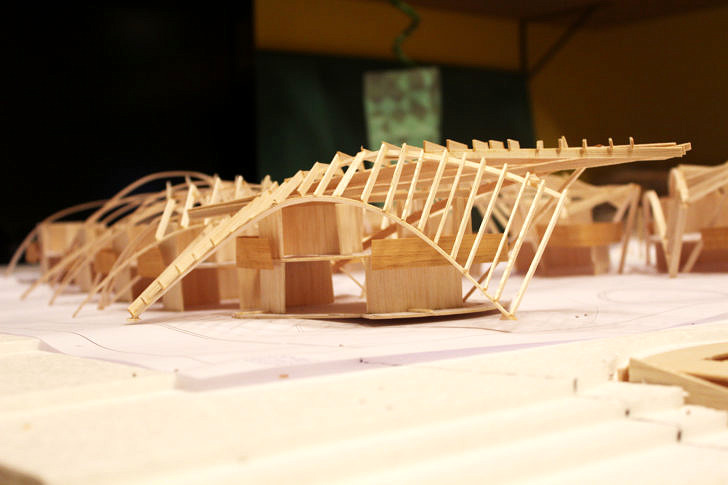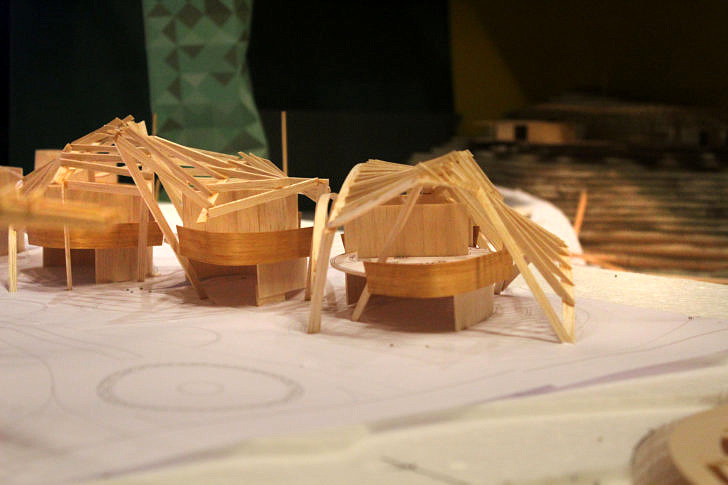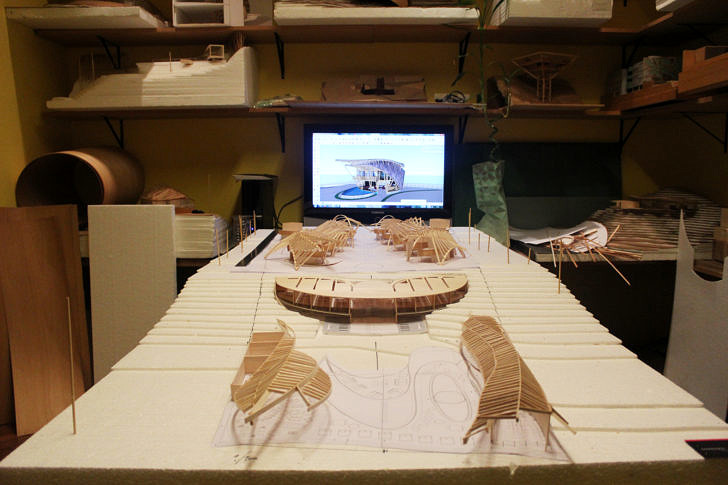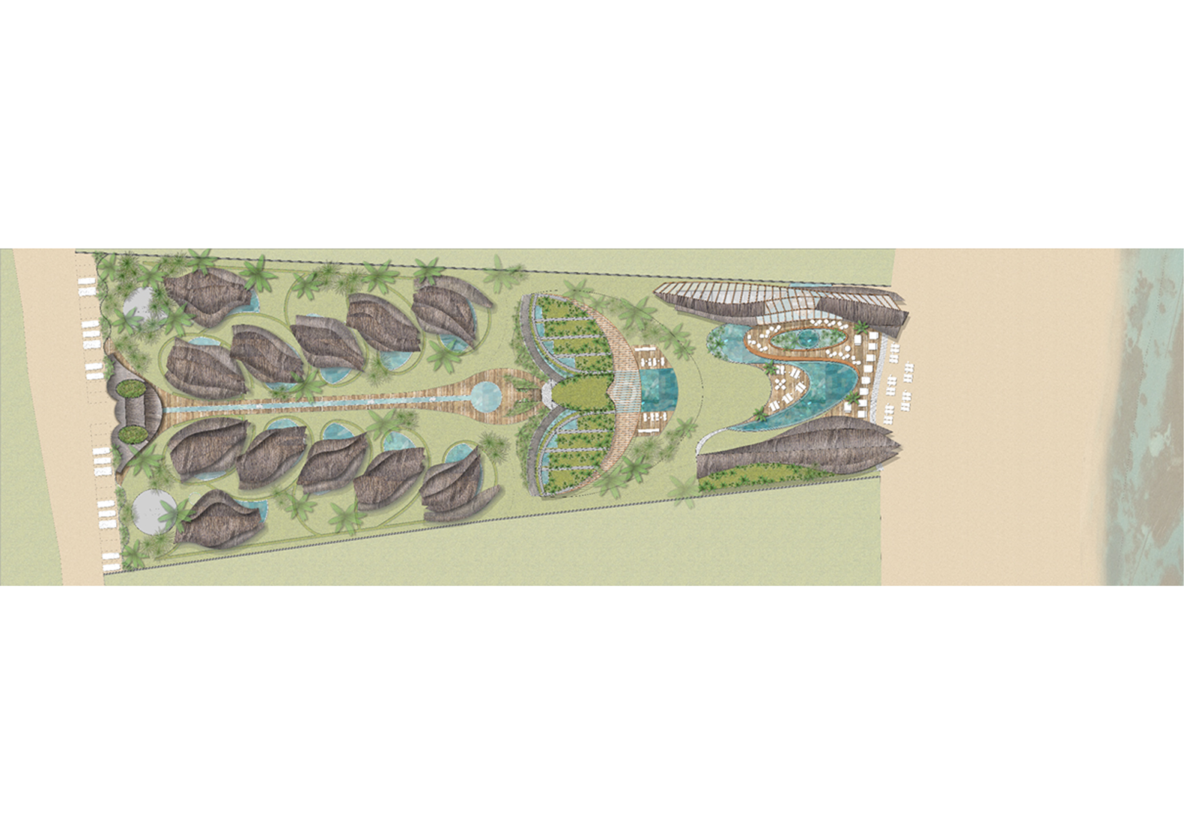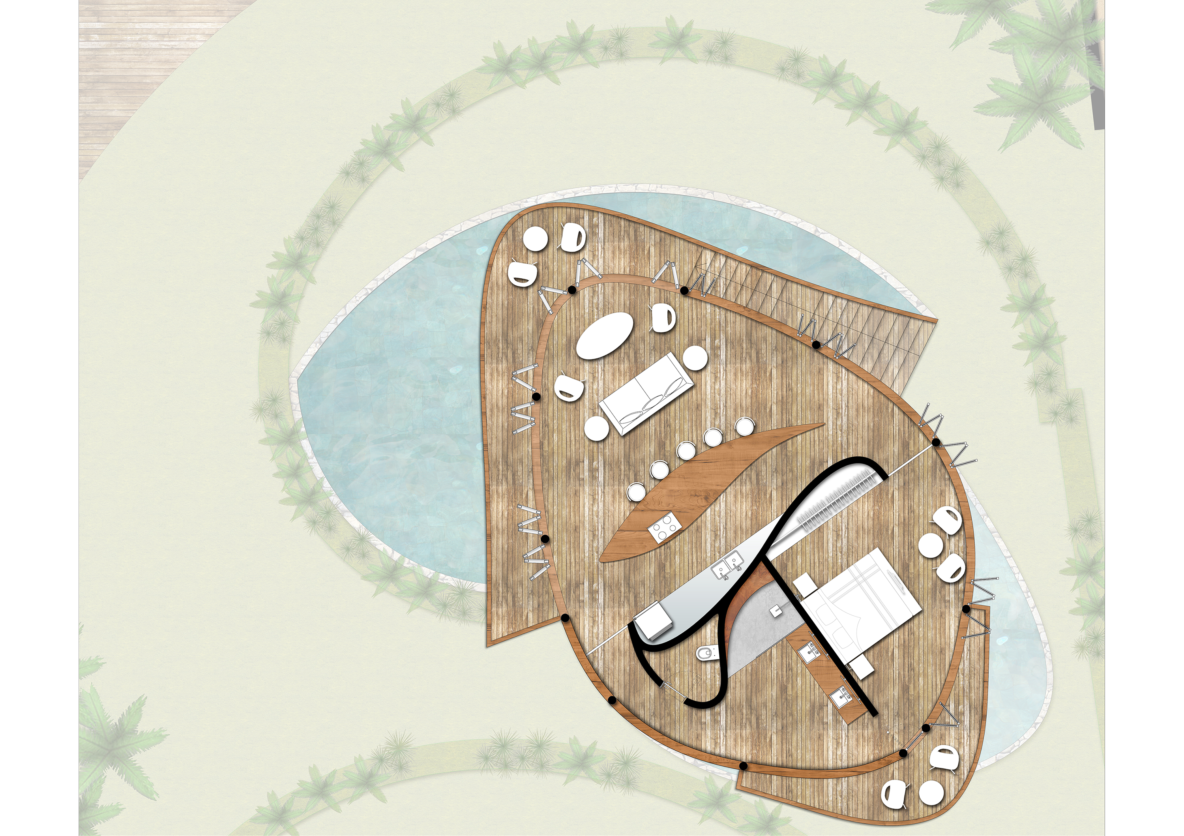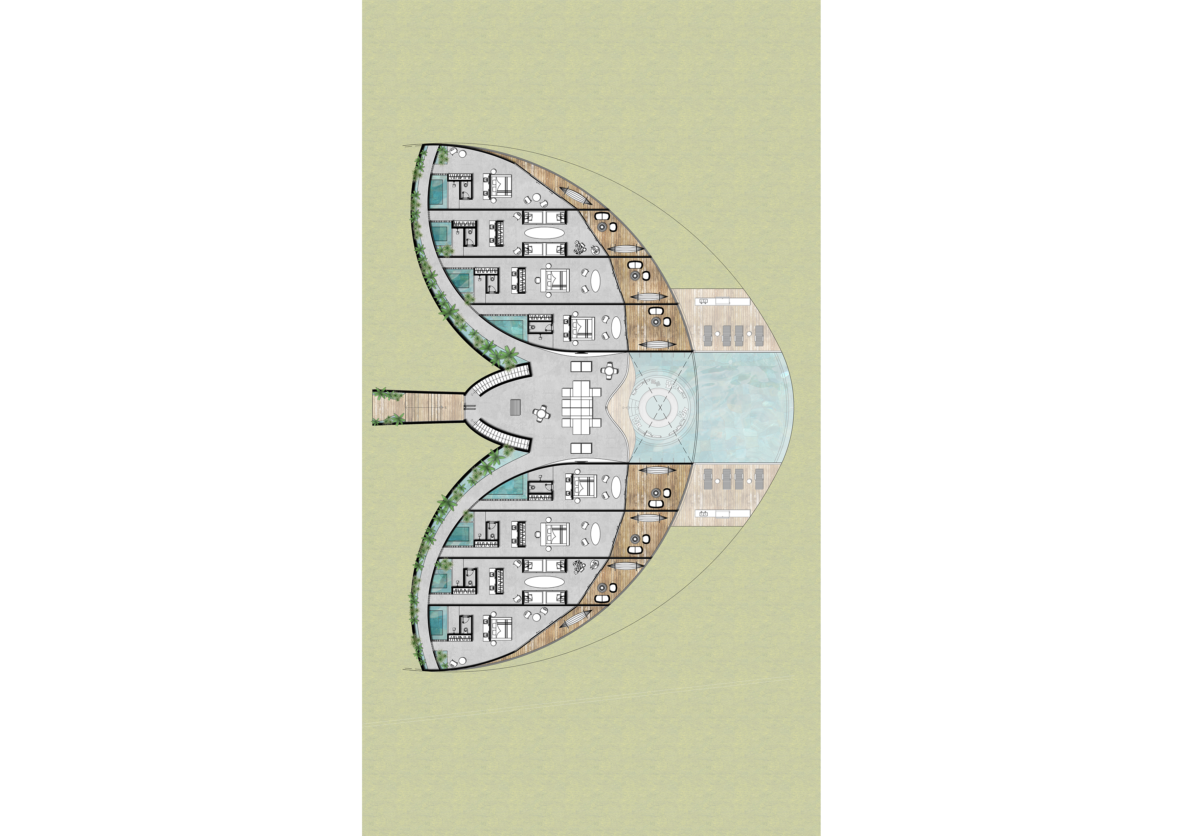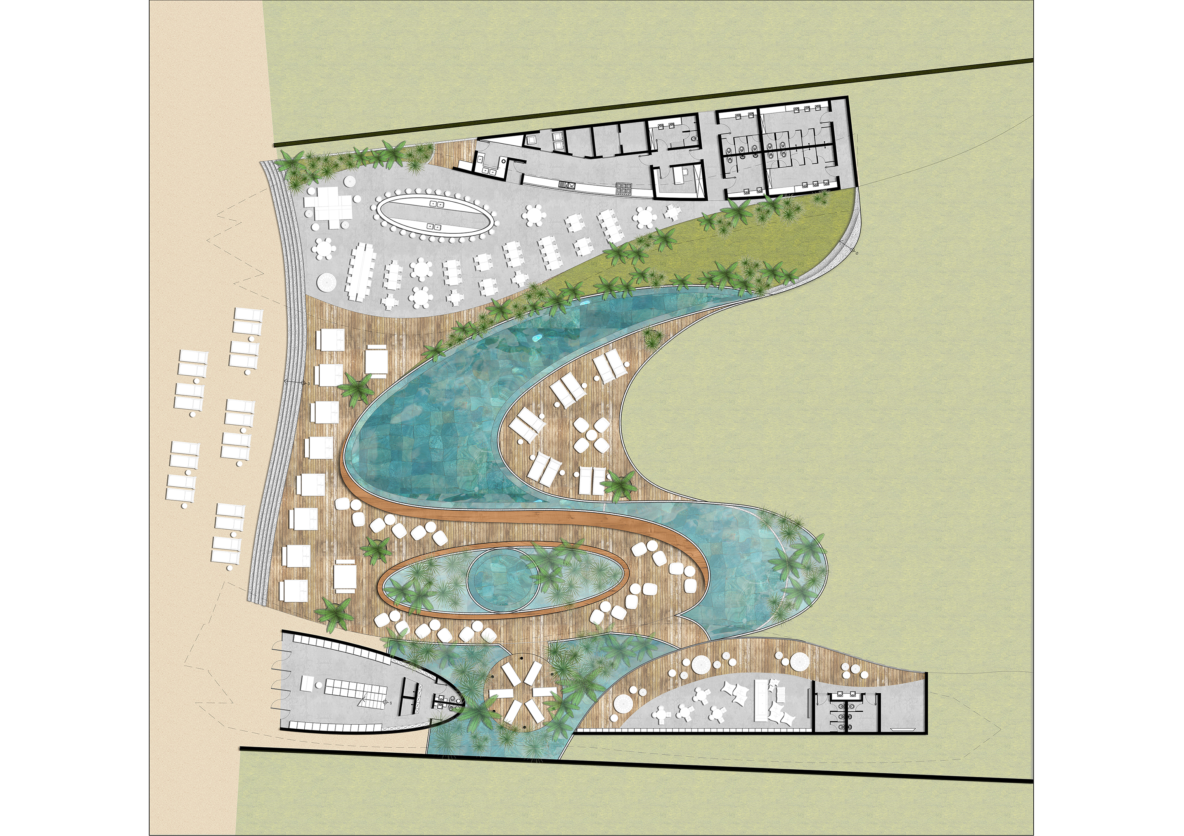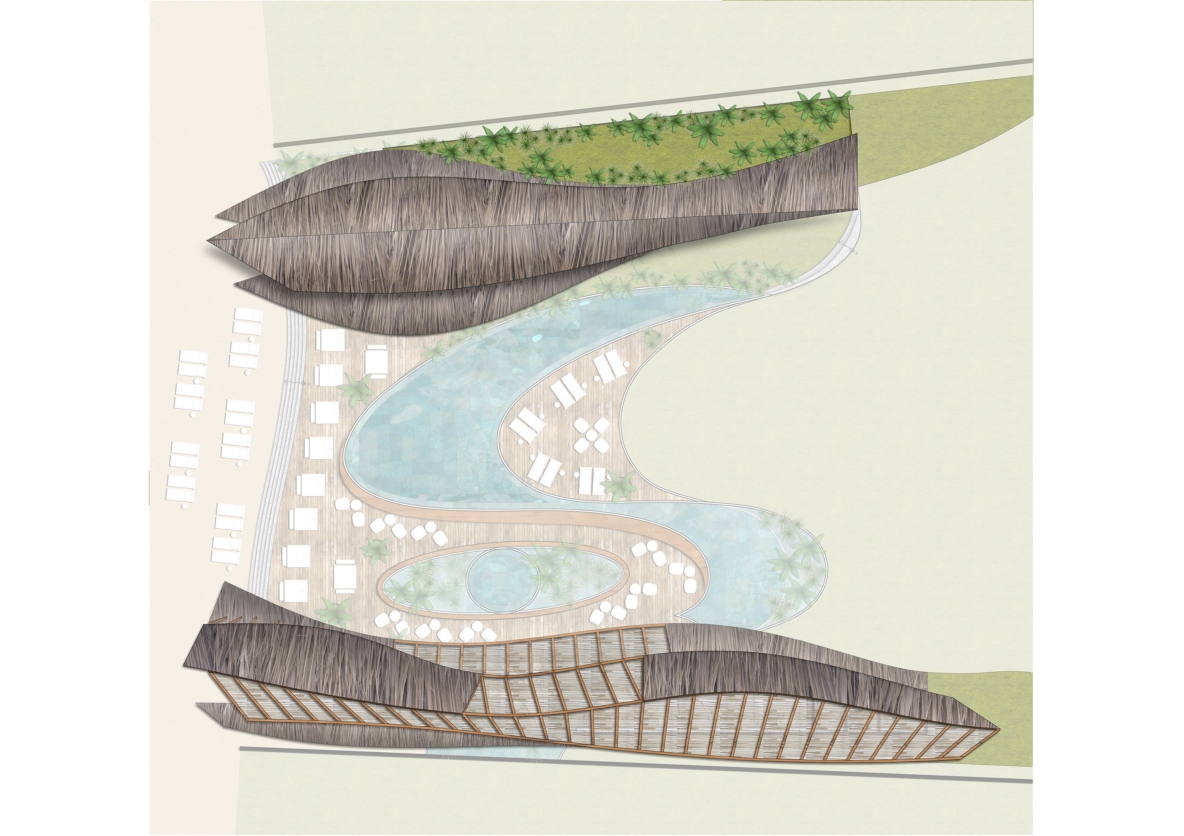 The structure of the terraces is made of round trunks in bundles, in a reinterpretation of the ancient technique used by the Kamaiurás natives when building their homes. The ocean can be seen from all the buildings, since the hotel is lowered in the center of the property.
A study of the shading and the local constant winds allowed us to build eco efficiently and with a high level of environmental comfort.