Year: 2010/2011
Surface: 37m²
Location: Rio de Janeiro
This Studio was a refurbishment of a 37 square meters apartment in an old little building at Leblon, Rio de Janeiro.
The idea was to transform the various tiny rooms of the apartment into a single open space, at the same time refined and cozy.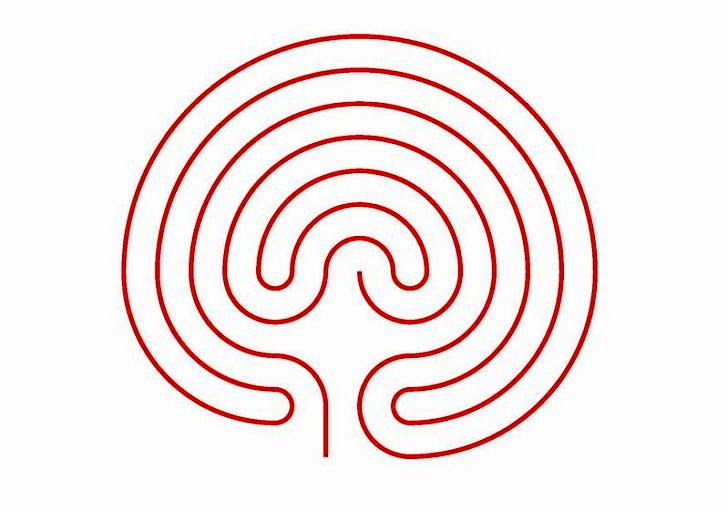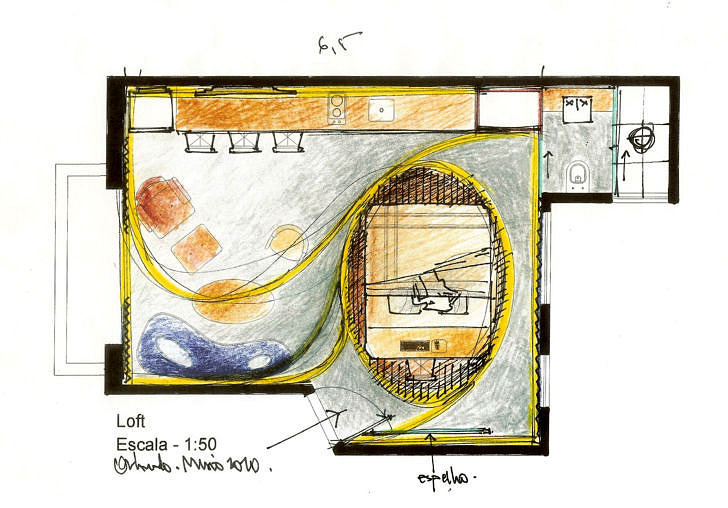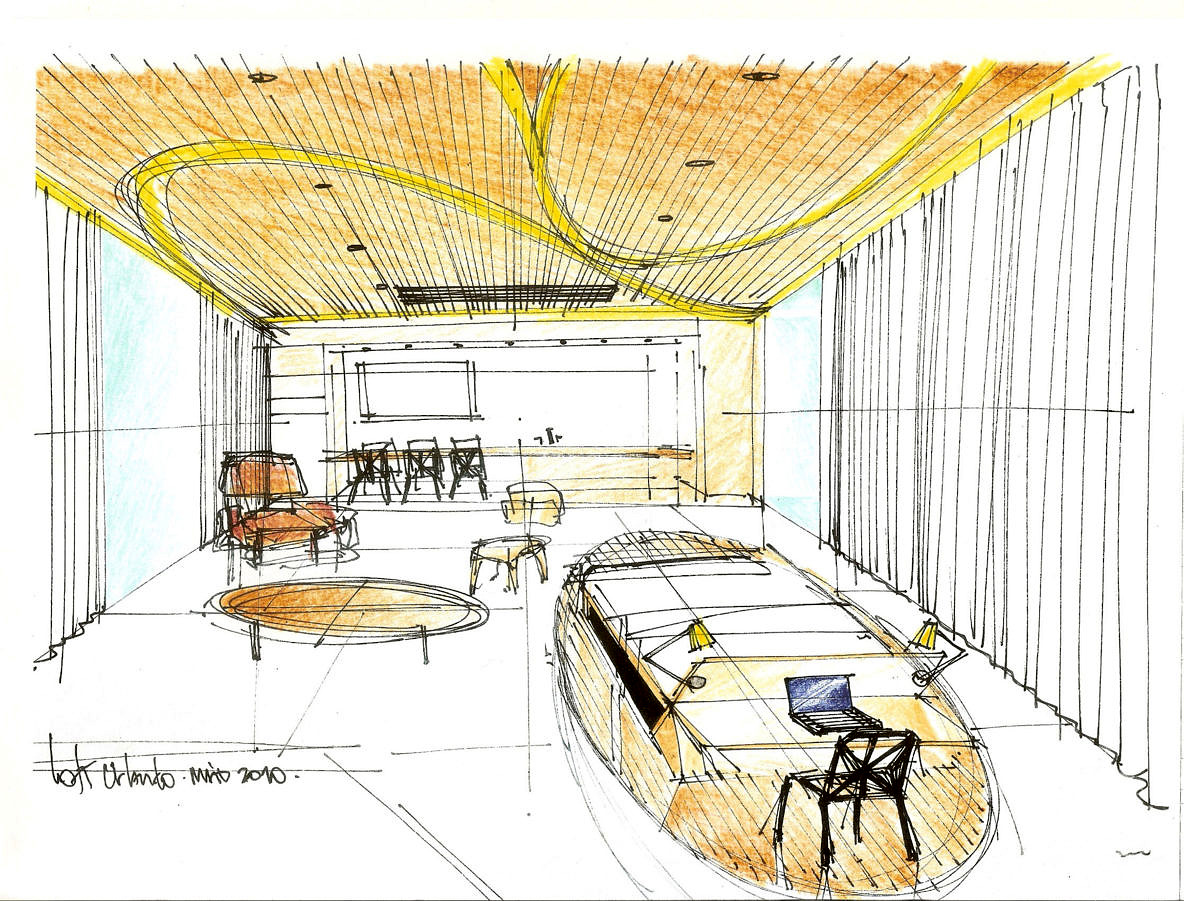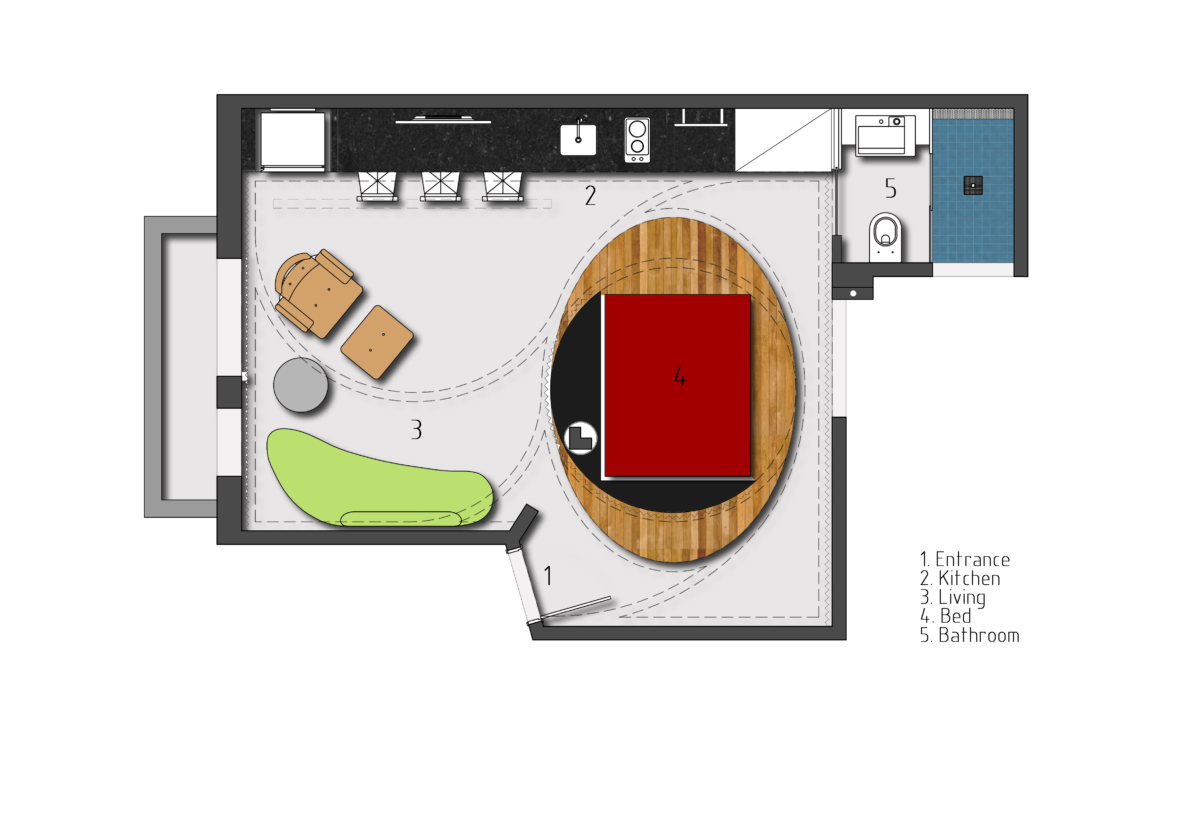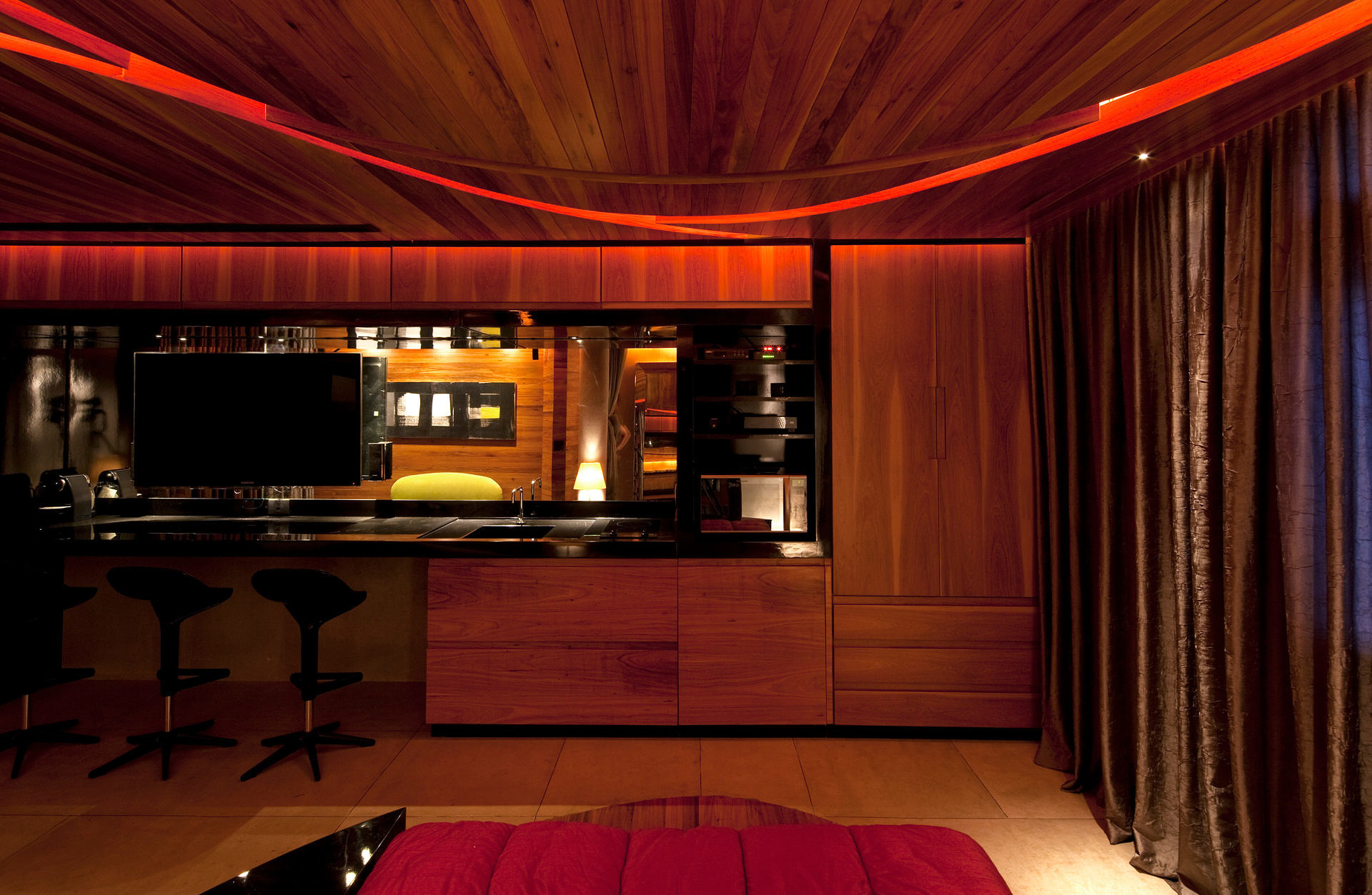 It was meant to serve as an independent, more private guest room adjacent to the client´s triplex. The ceiling´s sinuous bas-reliefs that accommodate curtains and lightning is entirely constructed with solid wood, contrasting with the clear cement flooring.
Silk curtains, furniture from icons such as Eames, Saarinen, Noguchi and Lovegrove, togheter with a beautiful painting from Amilcar de Castro add value to the overall atmosphere. In the heart of the studio lays the bedroom, surrounded by a living/reading/home-theatre space, a long kitchen and a comfortable bathroom.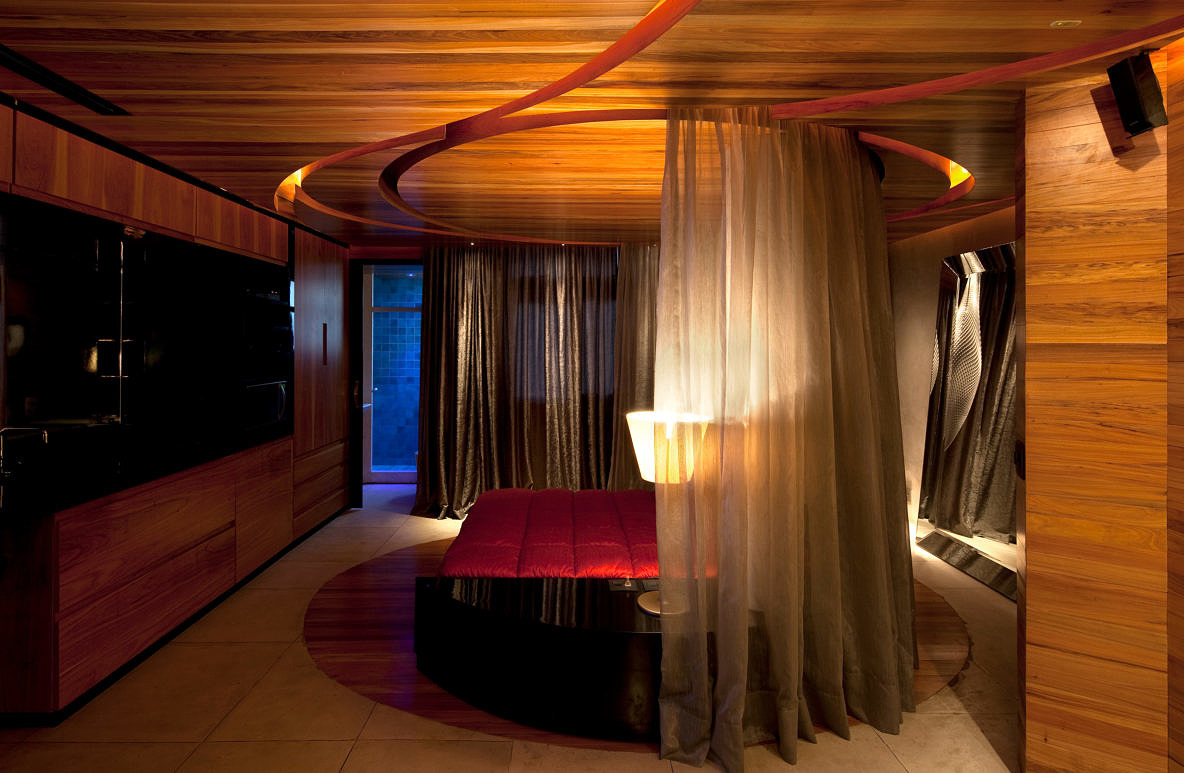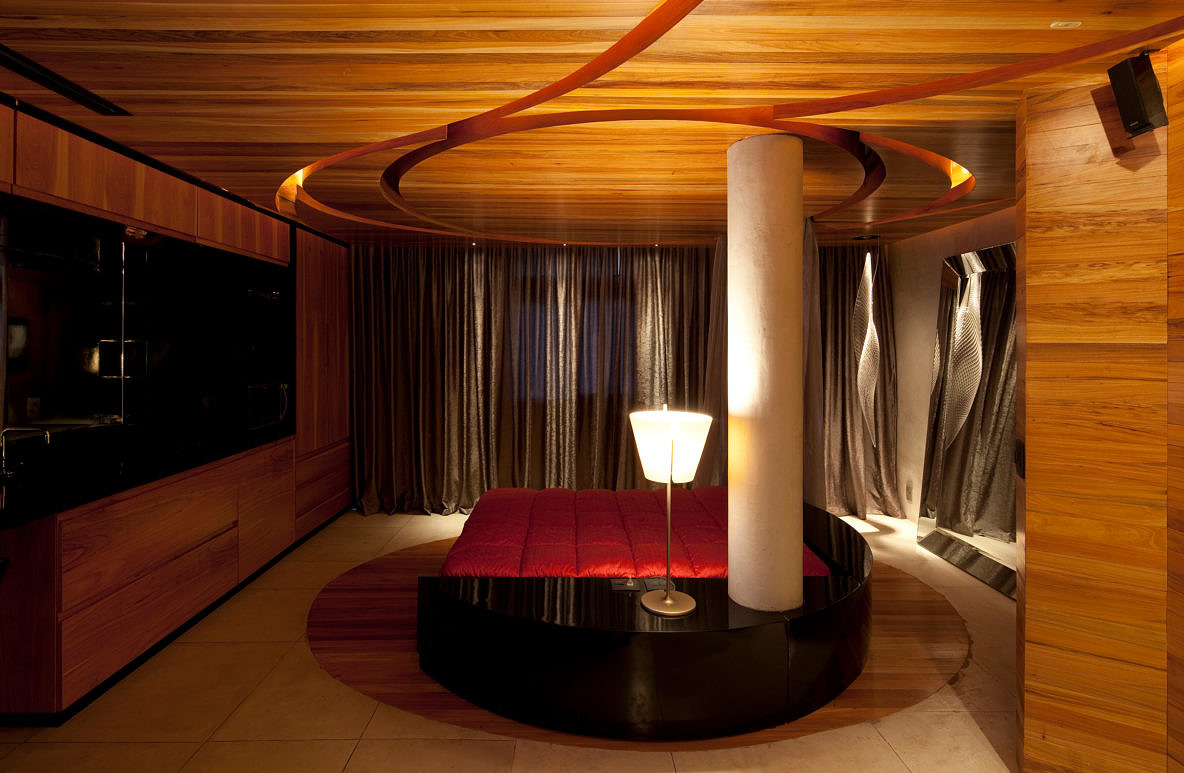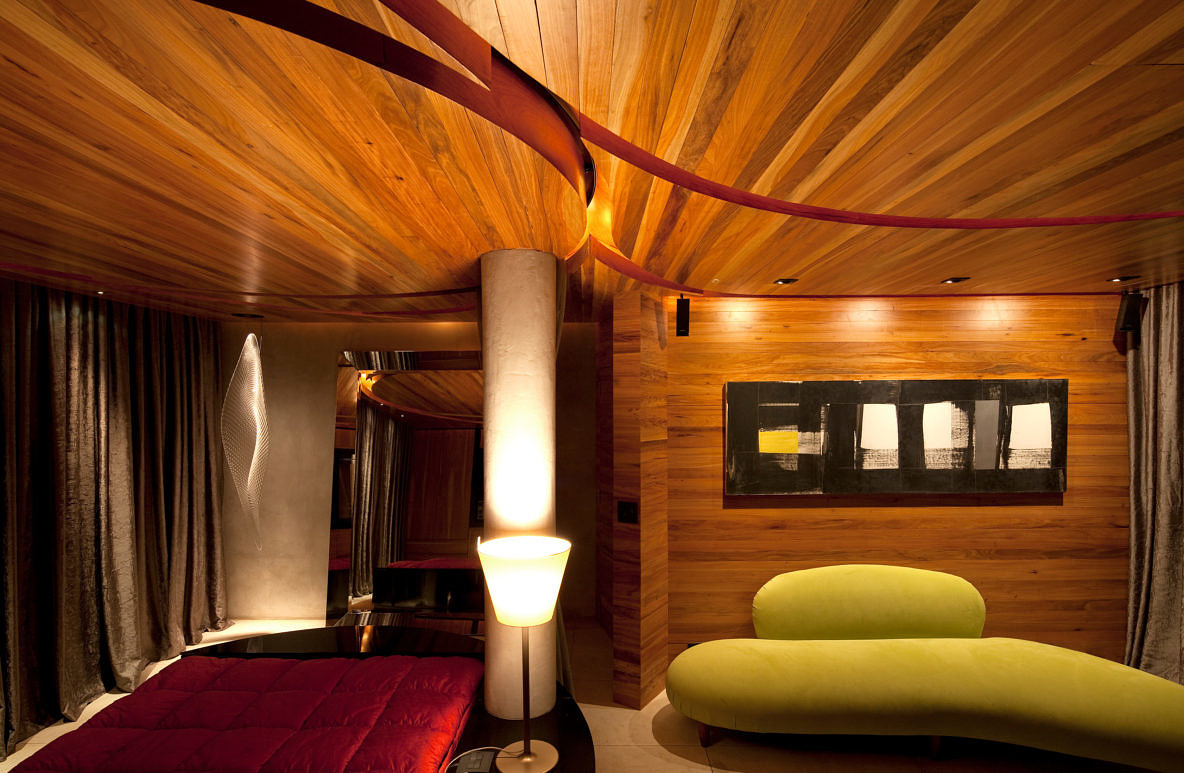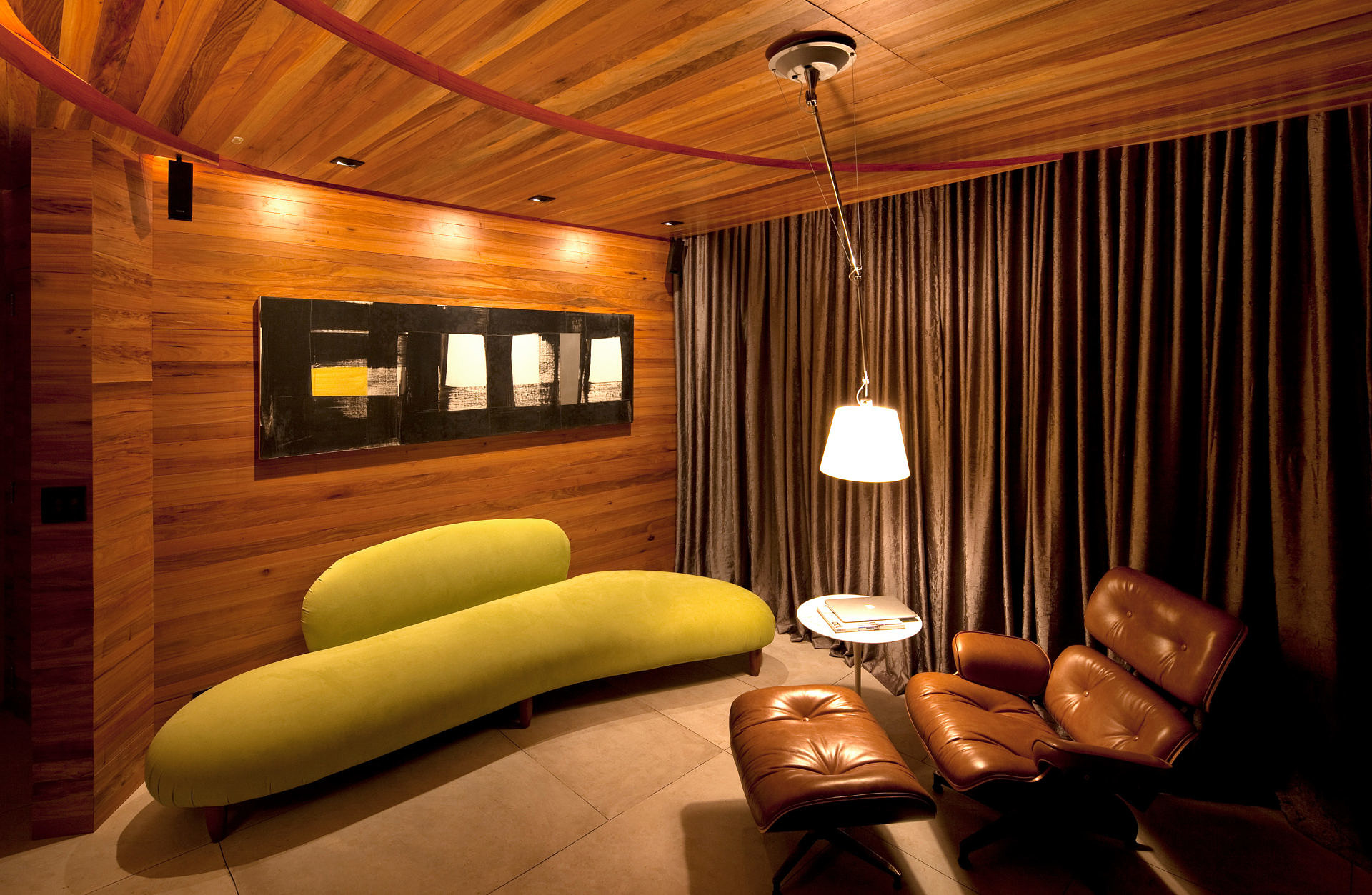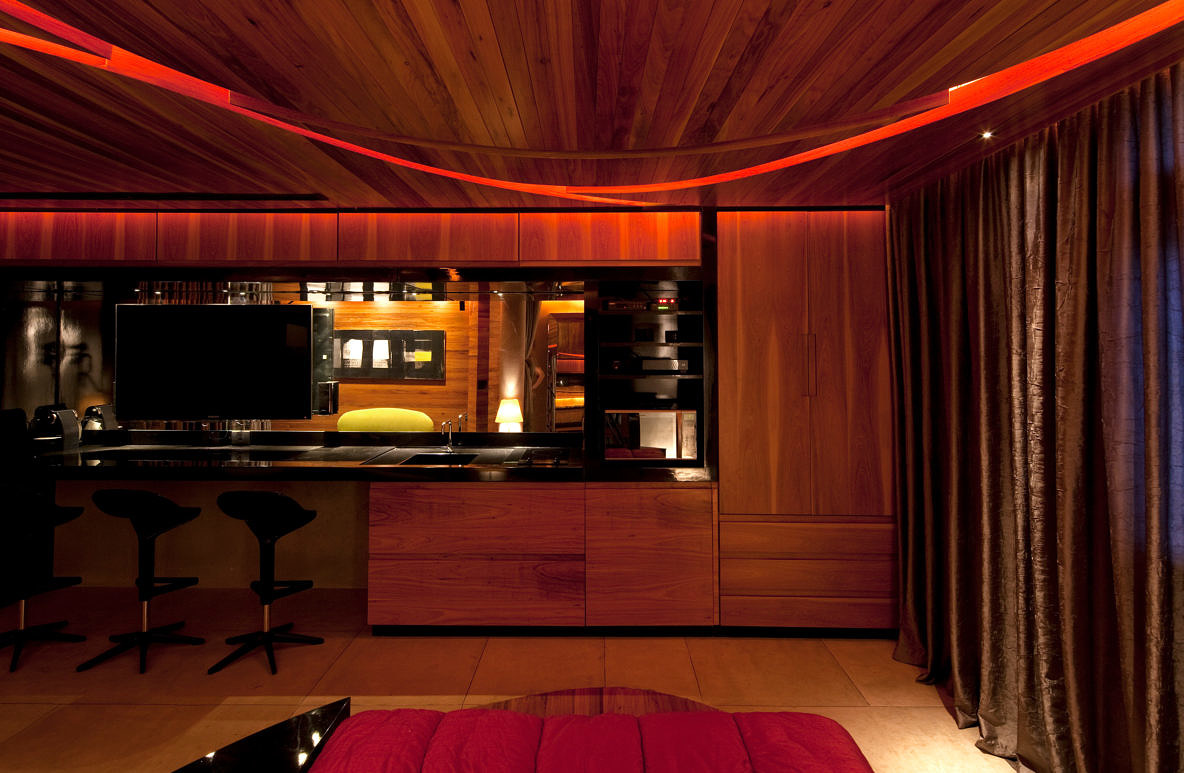 Photographer: Leonardo Finotti